Key West ... Key Lime Pie
When thinking of Key West, I cannot help but link the city with the tart treat. Throughout the town, stores boast the "original" and "best" key lime pies – but who are the real winners? During a recent trip, I decided to try every key lime delight I possibly could in the span of five days. The following are my top picks for where to eat the best key lime pies in Key West.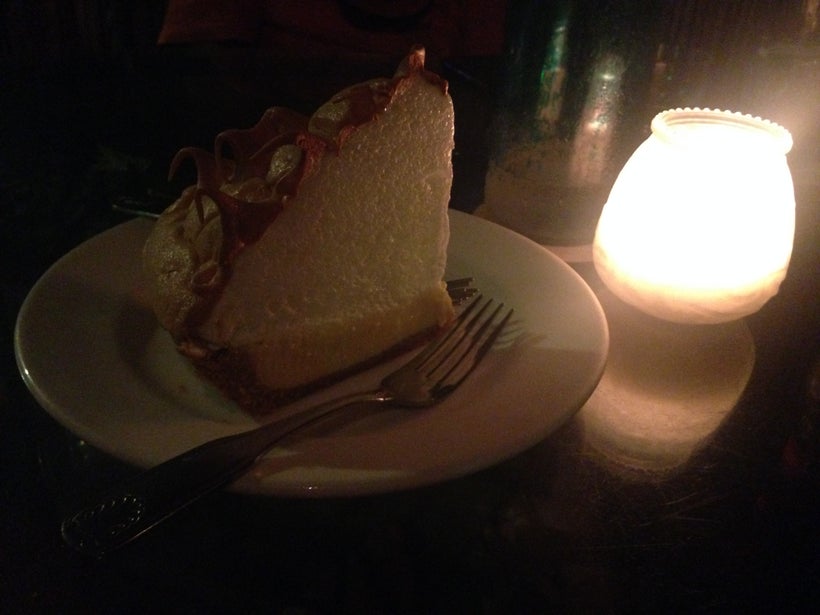 Nestled in a quaint courtyard with a homey, living room vibe, Blue Heaven serves up traditional Southern fare with a Caribbean twist. With a buttery crust and sweet, lightly citrus-flavored filling, Blue Heaven takes traditional key lime pie and tops it with three inches of melt-on-your-tongue meringue. For what the locals recommend as their favorite pie for visitors check out Blue Heaven. For the same pie and a view to kill, check out their sister restaurant …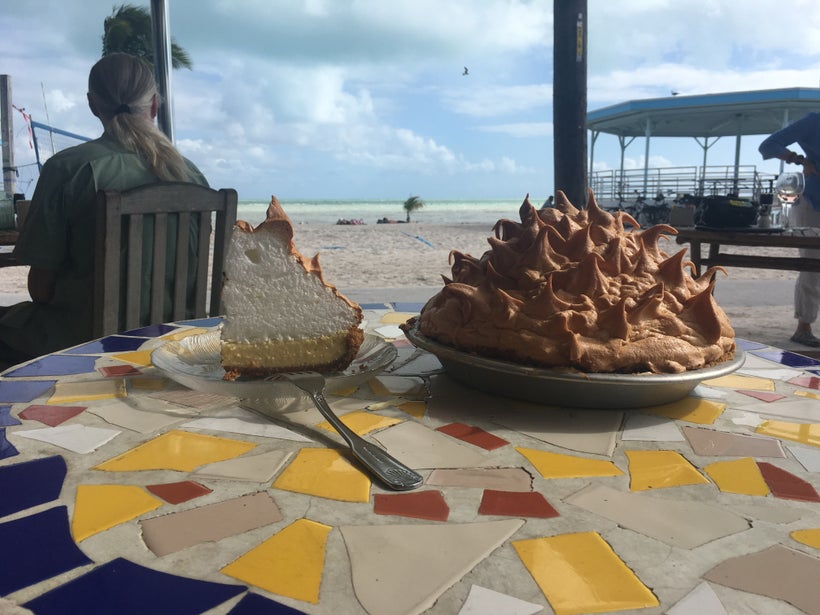 Translating from Italian to "Cheers," Saluté is the perfect spot to celebrate the sun and the sea. With pies sourced from Blue Heaven, Salute! sits on the beach with a lovely patio and lively staff. Enjoy that infamous meringue in an Oceanside setting a world away from the verdant trees of Blue Heaven.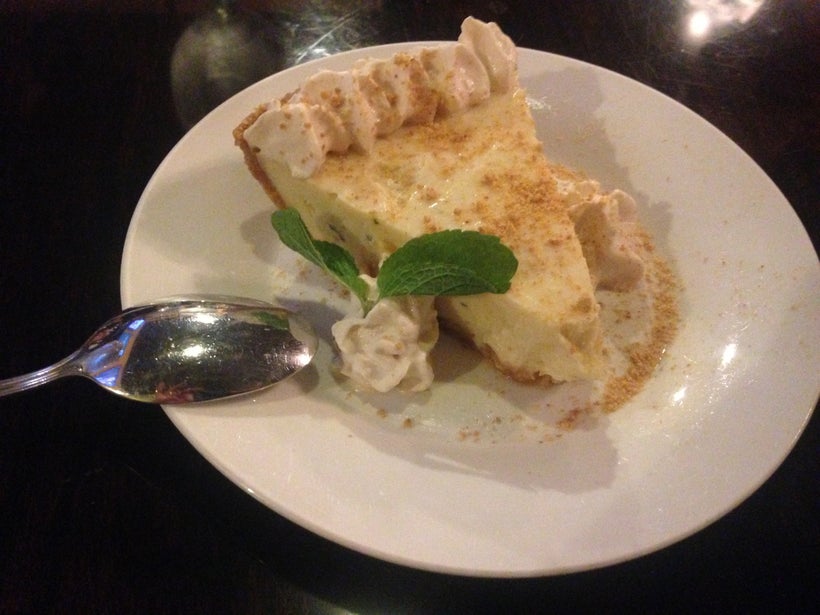 If the sugary condensed milk rich and slightly tangy traditional key lime pies hyped on the street are wearing you down, a nontraditional treat awaits you at Off the Hook. Take the slightly thicker, almost cheesecake-like consistency of the key lime cream, whisk in delightful slivers of mango, and shave fresh mint into the mix – and you have something both unique and absolutely mouthwatering.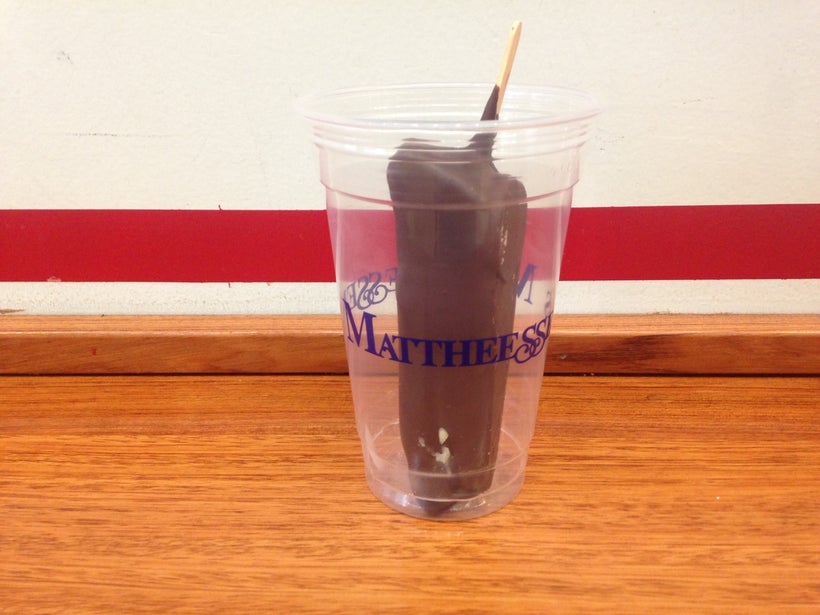 Mattheessen's is a veritable heaven for any sweet tooth. Boasting fudge (peanut butter, chocolate, and rocky road to name a few), ice cream, carefully measured ½ pound cookies dripping with fudge, and macaroons with a dipped dark chocolate bottom, key lime pie forms just a fraction of Mattheessen's offerings. But, their key lime pie is certainly something to write home about: dark chocolate covered key lime pie on a stick. The combination could make the most jaded Scrooge grin from ear-to-ear.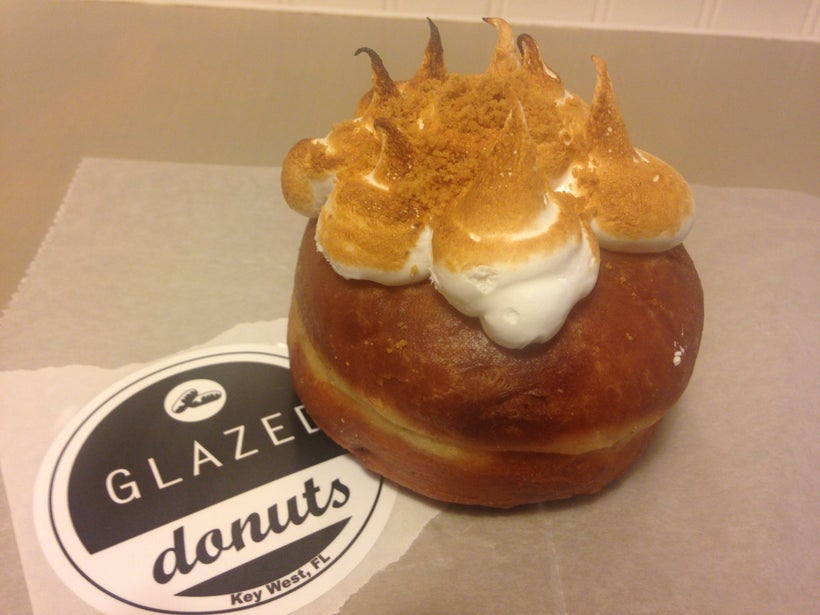 Although I am not admittedly a "donut person," I visited Glazed Donuts almost every day of my Key West vacation. In a glass display case, you can find their available offerings of the day. A perennial favorite is their Key Lime Pie donut. Filled with tart key lime cream, wrapped in an airy donut, and dolloped with lightly toasted merengue and graham cracker crumbles - this donut takes the traditional key lime pie and transforms it into a breakfast lover's dream.
Are you a dessert lover? Check out my article on the best churros in Barcelona here to find more sweet suggestions!
What are your favorite key lime pies in Key West? Let me know in the comments section!
Calling all HuffPost superfans!
Sign up for membership to become a founding member and help shape HuffPost's next chapter
This post was published on the now-closed HuffPost Contributor platform. Contributors control their own work and posted freely to our site. If you need to flag this entry as abusive,
send us an email
.