If there's one gift everyone in your life deserves this year (including you), it's definitely the keyboard waffle iron. You read that right -- and now you're going to eat a waffle shaped like a keyboard and all your dreams and work nightmares will be fulfilled. Brooklyn-based graphic artist and designer Chris Dimino is the genius behind this invention that you never knew you needed.
According to its Kickstarter page, the keyboard waffle iron will be available in April, but you can place orders now. Come springtime, the "most significant union of technology, design, and waffles in the modern age," can be yours for only $60.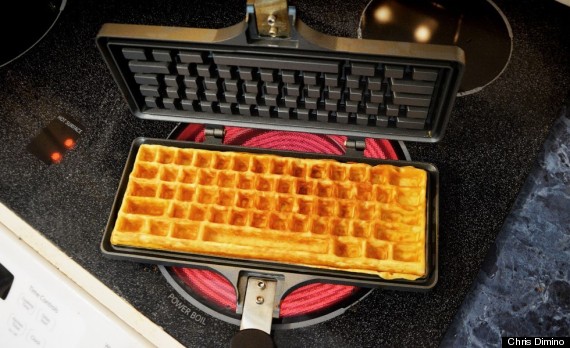 Dimino has been developing the project for two years. What started as an art project turned into a real-life waffle iron shaped like a keyboard. In 2012, Dimino refurbished an old typewriter into a waffle iron, and the world went wild. When he shared his concept online, he reports getting seven million hits in one month. While he's no longer transforming old typewriters, Dimino's not letting the dream of a keyboard-shaped waffle die. Enter the keyboard waffle iron.
If you're wondering why you would ever need such a thing, you're totally missing the point. Just look at the photos and it'll all make sense. Work will never be the same.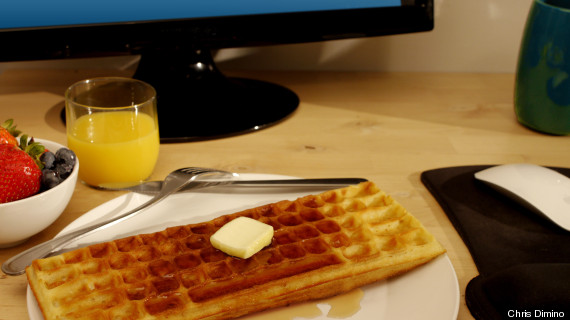 We've got you covered here at HuffPost if you're struggling with what to buy those special people in your life. We've got ideas for everything from the best cookbooks to give your super snooty foodie friend, to presents for the health-obsessed foodie in your life, to amazing experience gifts. We even reached out to our favorite chefs for inspiration, to find out the favorite gift they've ever received. Whatever you end up buying over the holidays, you should definitely make room for the keyboard waffle iron, because brilliant ideas like this don't come along all the time. By the time it's delivered in April, you'll be over your holiday gluttony and past your feeble promise to yourself that you'll be eating better this year, and you'll be ready for a big 'ol keyboard waffle.
Watch the video to learn about all the fun ways you could eat your extra long waffle. (Spoiler: You can fold it in half and eat it as a sandwich. "Good morning, and in case I don't see ya, good afternoon, good evening and good night.")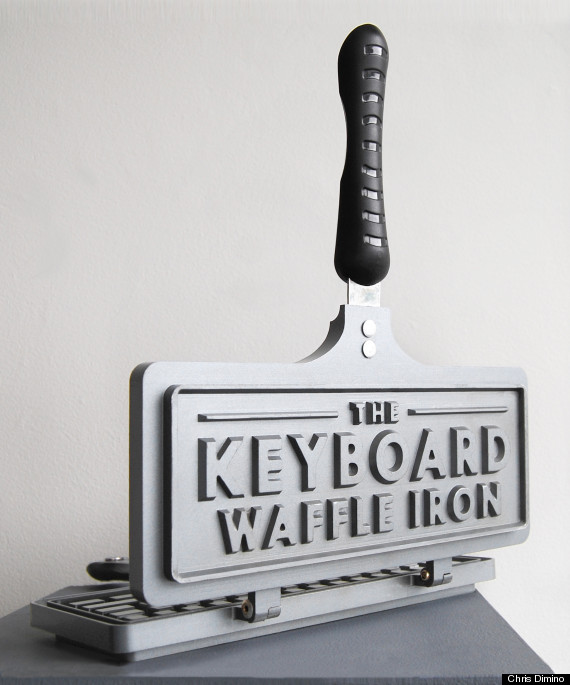 Before You Go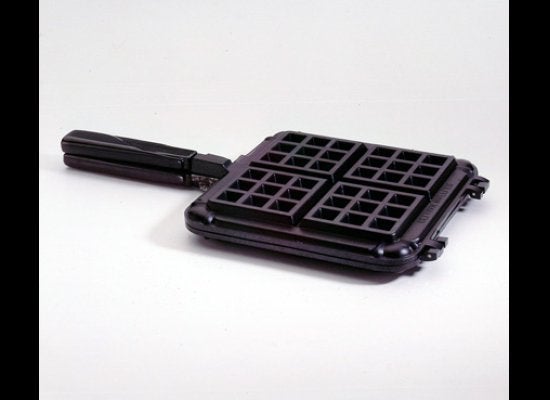 10 Amazing Waffle Makers