LOS ANGELES -- A chef who claims she was insulted and called anti-gay and racist slurs while working at Cleo Restaurant, a Hollywood eatery popular with celebrities, is now suing over the alleged discrimination.
When Keyon Wilson joined Cleo as a line cook Sept. 21 2012, she was the only African-American person in the kitchen. Her discrimination and harassment lawsuit, filed Tuesday in Los Angeles Superior Court, claims that immediately after Wilson started working, colleagues and supervising chefs hurled insults and slurs at her. (This article contains language from Wilson's lawsuit that some readers may find offensive.)
Some insults were more generic, like "fat ass" and "bitch," according to the complaint. But Wilson, who is gay, alleges colleagues also asked her whether "gay guys suck good dick," and told her to "get to the back of the bus, Rosa Parks." She also claims that kitchen workers received instructions like this one: "When you walk down the line, put your dick so close to [Wilson] that the bitch will become pregnant."
Employees who were straight and not African-American were not treated the same way, Wilson alleges. When she complained about the harassment to the company's human resources department, Wilson says she didn't get any relief from the barrage of insults. Instead, she says she experienced retaliation, like forced unpaid days off and delayed paychecks. On Oct. 5, less than one month after she started, Wilson quit her job at Cleo.
After filing a claim with the California Department of Fair Employment and Housing, she received a "right-to-sue" letter in January. Wilson is seeking unspecified damages.
Representatives for Cleo Restaurant had no comment on Wilson's suit. City News Services first reported on the complaint and notes celebrities like Jamie Foxx, Melanie Brown and Paris Hilton have eaten at Cleo, which is located in the Redbury Hotel on Hollywood Boulevard and Vine Street.
Cleo is part of SBE, an entertainment and hospitality company that owns other pricey Los Angeles restaurants including The Bazaar by Jose Andres, Katsuya by Stark and Mercato di Vetro. SBE's nightlife venues include The Abbey, a gay bar in West Hollywood, and clubs like The Colony, Eden and Greystone Manor.
Wilson's harassment suit is just one of several legal actions against high-profile restaurant businesses that have made the news. Lawsuits against Mario Batali's Babbo and the National Restaurant Association under one-time Republican presidential candidate Herman Cain lend prominence to the issue of sexual harassment in the kitchen, but the cases are just the tip of the iceberg when it comes to sexism in the food industry.
Restaurants kitchens have a reputation for being high-stress, hostile environments for female cooks. Reporter Tracie McMillan experienced this atmosphere firsthand when she went undercover at an Applebee's restaurant to explore the purported "Boys Club." She ended up being sexually harassed and assaulted, and wrote about it in an article for The Daily Beast that linked her traumatic experience to the "dudeification" of professional cooking. From McMillan's article:
What happened to me was reflective of the industry in which I was working, because it's the nastiest corner -- an unspoken flipside, if you will -- of the emerging genre of kitchen-pulp docudrama. These modern adventure stories traffic heavily in tales of kitchens as a boys-gone-wild world of sex, drugs, rock and food, where you'd best get a thick skin and learn to roll with the punches.
Related
Before You Go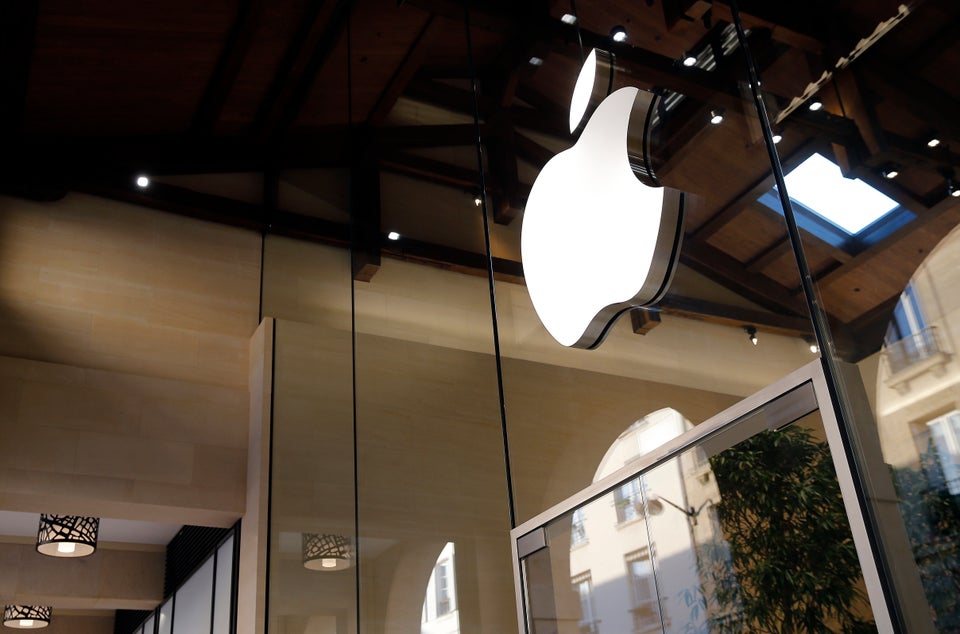 21 LGBT-Friendly Products And Companies
Popular in the Community