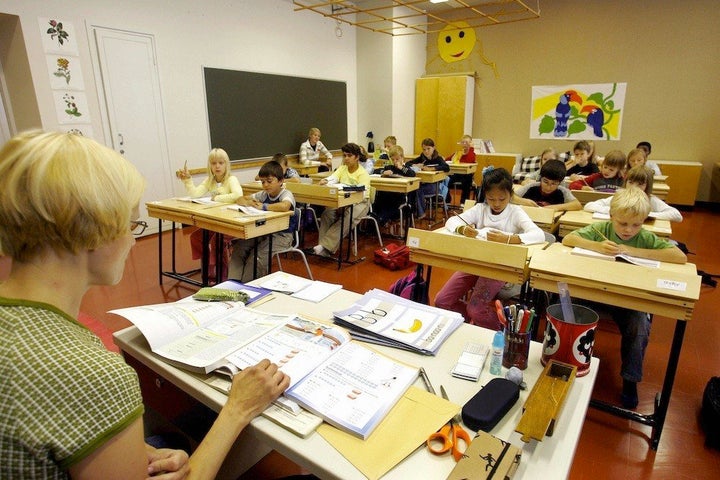 On March 16, I sat down with Finland's Minister of Education, Ms. Henna Virkkunen, for a discussion of the Finnish educational system -- and what lessons it might hold for the U.S. educational system.
The following interview has been edited and condensed for clarity.
The Hechinger Report: It's well-known that Finland's teachers are an elite bunch, with only top students offered the chance to become teachers. It's also no secret that they are well-trained. But take us inside that training for a moment -- what does it look like, specifically? How does teacher training in Finland differ from teacher training in other countries?
Virkkunen:It's a difficult question. Our teachers are really good. One of the main reasons they are so good is because the teaching profession is one of the most famous careers in Finland, so young people want to become teachers. In Finland, we think that teachers are key for the future and it's a very important profession -- and that's why all of the young, talented people want to become teachers. All of the teacher-training is run by universities in Finland and all students do a five-year master's degree. Because they are studying at the university, teacher education is research-based. Students have a lot of supervised teacher-training during their studies. We have something called "training schools" -- normally next to universities -- where the student teaches and gets feedback from a trained supervisor.
Teachers in Finland can choose their own teaching methods and materials. They are experts of their own work and they test their own pupils. I think this is also one of the reasons why teaching is such an attractive profession in Finland because teachers are working like academic experts with their own pupils in schools.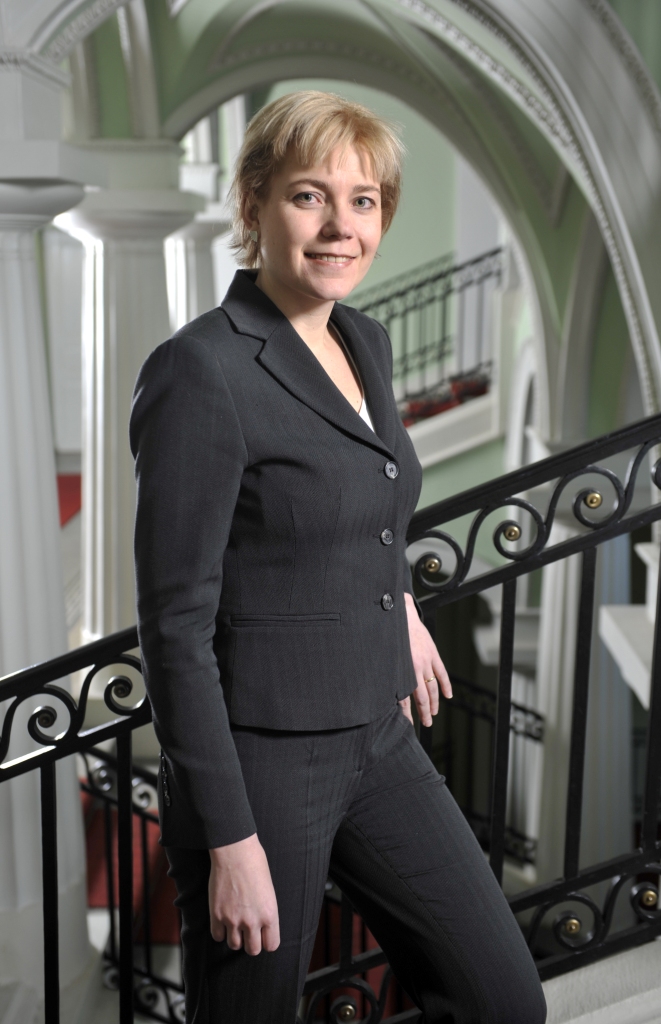 The Hechinger Report: How are teachers evaluated in Finland? How are they held accountable for student learning?
Virkkunen: Our educational society is based on trust and cooperation, so when we are doing some testing and evaluations, we don't use it for controlling [teachers] but for development. We trust the teachers. It's true that we are all human beings, and of course there are differences in how teachers test pupils, but if we look at the OECD evaluation -- PISA, for example -- the learning differences among Finnish schools and pupils are the smallest in OECD countries, so it seems that we have a very equal system of good quality.
The Hechinger Report: How does Finland incorporate immigrants and minorities into its educational system?
Virkkunen: We haven't had so many immigrants in Finland, but we are going to have more in the future -- and we need more because we have an aging population. In some schools, in the areas around Helsinki, more than 30 percent of the pupils are immigrants. It seems that we have been doing good work, also with the immigrants, if we look at PISA results. Normally, if children come from a very different schooling system or society, they have one year in a smaller setting where they study Finnish and maybe some other subjects. We try to raise their level before they come to regular classrooms. We think also that learning one's mother tongue is very important, and that's why we try to teach the mother tongue for all immigrants as well. It's very challenging. I think in Helsinki, they are teaching 44 different mother tongues. The government pays for two-hour lessons each week for these pupils. We think it is very important to know your own tongue -- that you can write and read and think in it. Then it's easier also to learn other languages like Finnish or English, or other subjects.
The Hechinger Report: What roles do teacher unions play in Finland? In the U.S. right now, unions are seen as a big problem standing in the way of reform. What's it like in Finland?
Virkkunen: It's a totally different situation in Finland. For me, as Minister of Education, our teachers' union has been one of the main partners because we have the same goal: we all want to ensure that the quality of education is good and we are working very much together with the union. Nearly every week we are in discussions with them. They are very powerful in Finland. Nearly all of the teachers are members. I think we don't have big differences in our thinking. They are very good partners for us.
The Hechinger Report: What do you think the U.S. can and should learn from Finland when it comes to public education?
Virkkunen: It's a very difficult question. An educational system has to serve the local community, and it's very much tied to a country's own history and society, so we can't take one system from another country and put it somewhere else. But I think that teachers are really the key for a better educational system. It's really important to pay attention to teacher training, in-service training and working conditions. Of course, the teachers always say we also have to pay attention to their salaries. But in Finland, it seems that the salaries are not the main reason it's an attractive profession. Teachers aren't very badly paid. They earn the average if you look at other academic professions.
The Hechinger Report: In the U.S., it's estimated that 50 percent of new teachers quit within five years. I suspect it's different in Finland. Is teaching seen as a lifelong career in Finland?
Virkkunen: Teaching is a lifelong career in Finland, but right now we are doing an evaluation of why some teachers leave their jobs. The rate isn't very high. It's often men who leave, as they find jobs with higher salaries. We have to develop some kind of mentoring system because the new, young teachers need support. Often the feedback I hear from young teachers is that it is not easy to cooperate with parents, for example, so that is one of the areas where young teachers need support from their colleagues.
The Hechinger Report: What's something important but not widely known or well understood about public education in Finland?
Virkkunen: We teach all pupils in the same classrooms. We don't have really good, top schools and very poor, bad schools. We are quite good at giving special support to students with learning difficulties. About 25 percent of our pupils receive some kind of special support, but in regular classrooms -- often the teacher has an assistant in the classroom. We also think it is very important that there aren't too many pupils per teacher. We don't have legislation limiting class size, but the average class size for all grades is 21. In first and second grade, it's 19.
We think we can have equality and good quality at the same time -- that they are not opposites.
Our students spend less time in class than students in other OECD countries. We don't think it helps students learn if they spend seven hours per day at school because they also need time for hobbies and of course they also have homework.
Photo courtesy of the Finnish government.
Related
Popular in the Community