Pennsylvania school districts are set to administer the first wave of new statewide standardized tests, which students must pass in order to graduate beginning with the class of 2017.
The subject-specific Keystone Exams will eventually replace the longstanding Pennsylvania System of School Assessment, or PSSA. The new tests are meant to be more rigorous and cater to the federal Common Core State Standards, which Pennsylvania adopted along with 45 other states and the District of Columbia.
Come Monday, high school juniors will be tested in algebra, literature and biology, according to the Associated Press. Students in lower grades who have completed courses in those subjects will also take the exams.
Just like the PSSA, performance on the Keystone Exams will not have any effect on students' academic records. That said, this year's eighth-graders will have to pass the math, English and science exams -- which are not attached to a grade level -- by their senior year in order to earn a high school diploma. Students who fail any test can retake it multiple times.
"With the state changing the mandates for testing, they still have to take the Keystone Exams when some of them haven't taken a course in two, maybe three years," Mercer Middle and High School Principal Michael Piddington told the station. "We don't want a student to be doing so much biology review that they don't get the grade or necessarily even the curriculum they need in a chemistry or physics class because of this exam."
Related
Before You Go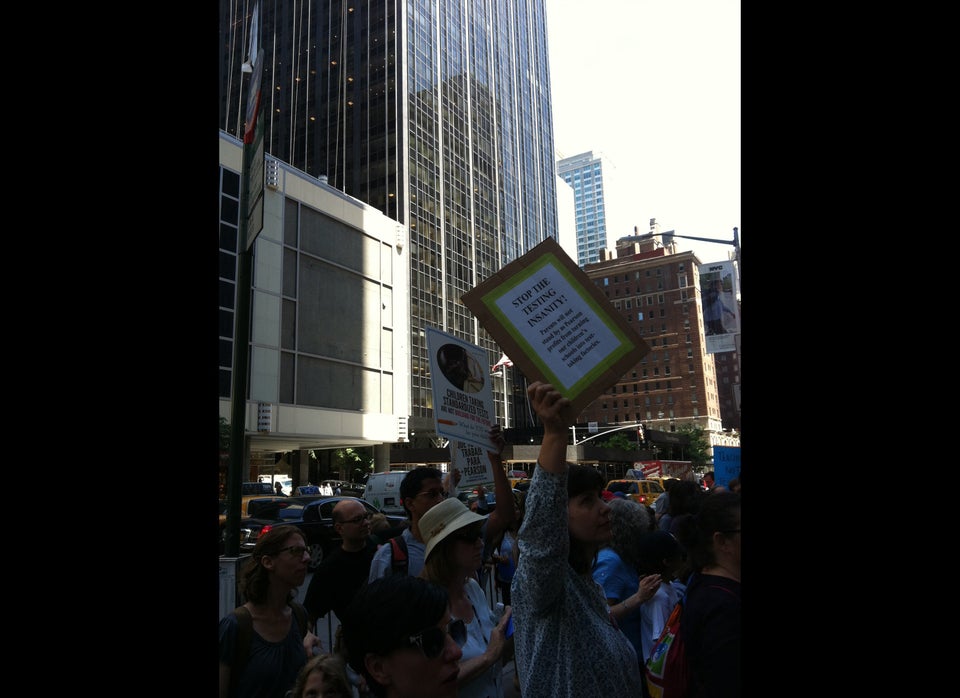 New York Standardized Testing Protest
Popular in the Community