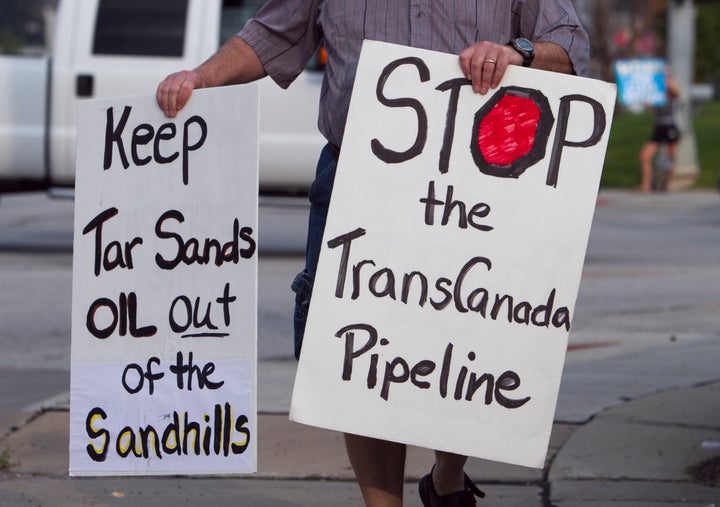 Nearly three-dozen Democratic members of Congress appealed to Secretary of State Hillary Clinton and Environmental Protection Agency Administrator Lisa Jackson this week to halt all permitting consideration for a contentious pipeline that would link oil reserves in Canada to refineries on the Texas Gulf coast.
In a letter led by Rep. Steve Cohen of Tennessee, the lawmakers argued that the environmental assessments prepared by the State Department for the project -- known as the Keystone XL expansion -- have so far proven woefully inadequate and that questions raised by lawmakers over the last year have been ignored.
Because the pipeline would cross the border into the United States from Canada, the State Department must issue a so-called "Presidential Permit" for the project to proceed.
"We just don't believe there's been enough of an investigation or study done to make sure that this project is environmentally and economically appropriate and favorable to the people of the United States," Cohen told The Huffington Post. "We're just asking that the State Department and the EPA do a study that's in compliance with the law."
The letter comes just two weeks after Republicans in the house floated a draft measure that would have a decision on the Keystone permit expedited by no later than November 1, 2011.
"The development and delivery of oil and gas from Canada to the United States is in the national interest of the United States," the draft bill declares, "in order to secure oil supplies to fill needs that are projected to otherwise be filled by increases in other foreign supplies, notably from the Middle East."
In this week's letter, the Democratic lawmakers argue the new draft still falls short, and with the 45-day public comment period on the document coming to a close on Monday, they seek to scrap the permitting process entirely until a more thorough environmental vetting can be done.
-- Analyze the greenhouse gas emissions associated with the Keystone expansion, including the significantly higher emissions that come with tapping Canada's tar sands.
-- Work with the Department of Energy to determine whether the Keystone pipeline expansion is necessary and in keeping with the nation's goal of reducing oil imports.
-- Examine alternate routes for the pipeline, including those that avoid environmentally sensitive areas like the Sandhills region of the Ogallala Aquifer.
-- Allow for a full 120 days of public review, and hold field hearings in each state where the pipeline would pass.
Should any of these requests be granted, it is almost certain that any permit approval would be delayed well into 2012.
Popular in the Community