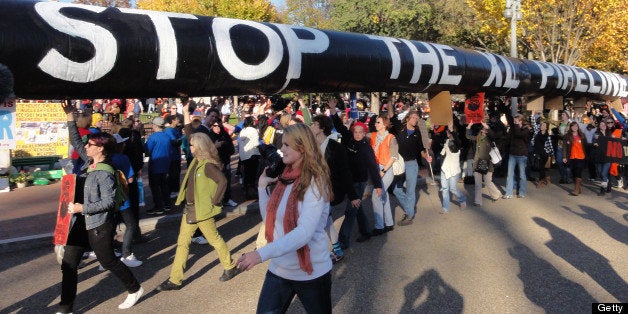 WASHINGTON -- Environmental groups CREDO, Rainforest Action Network and the Other 98% say they are organizing more than 750 activists to lead mass acts of civil disobedience around the country, should the State Department sign off on the controversial Keystone XL pipeline.
Current training sessions include recruiting local organizers and conducting legal research to prepare activists on how to engage in peaceful civil disobedience.
"We will deploy large-scale actions in major cities, and hundreds of activist-led, local distributed actions, with peaceful dignified sit-ins taking place in front of strategic locations," the groups said in a statement emailed to The Huffington Post.
The advocacy efforts come in advance of the State Department's pending National Interest Determination, the final step in the pipeline review process before President Barack Obama must make his decision. As of Friday morning, almost 70,000 people had vowed to risk arrest if the State Department recommends the president approve the pipeline, according to the groups' pledge.
The pipeline would carry tar sands from Canada to oil refineries along the U.S. Gulf Coast. Environmentalists have called on Obama to reject its construction, arguing it will contribute irrevocably to global warming and contaminate drinking water if it leaks.
Obama has asked the State Department not to recommend approval unless it can determine that the pipeline won't lead to a net increase in greenhouse gas emissions.
"Allowing the Keystone pipeline to be built requires a finding that doing so would be in our nation's interest," Obama said in June. "And our national interest will be served only if this project does not significantly exacerbate the problem of carbon pollution. The net effects of the pipeline's impact on our climate will be absolutely critical to determining whether this project is allowed to go forward."
While it's unclear exactly what that means for Keystone's future, it was an encouraging declaration for environmental advocates who have long fought to stop the pipeline's construction.
Trainings will kick off this weekend in New York City, Phoenix, Denver and Albuquerque, and will be held in a total of 25 cities around the country through Aug. 4. Targeted areas will include offices for Organizing for Action, a nonprofit advocacy group closely tied to the Obama White House, State Department offices and Canadian embassies, among other locations.
The State Department's decision is expected to come later this year or in early 2014.
Before You Go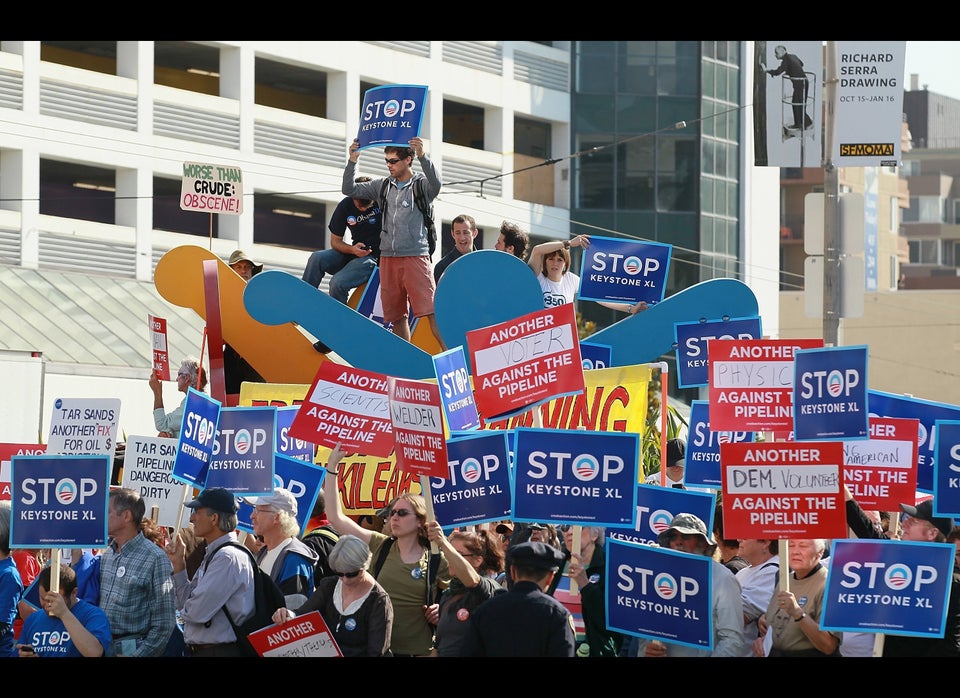 Keystone XL Protests
Popular in the Community