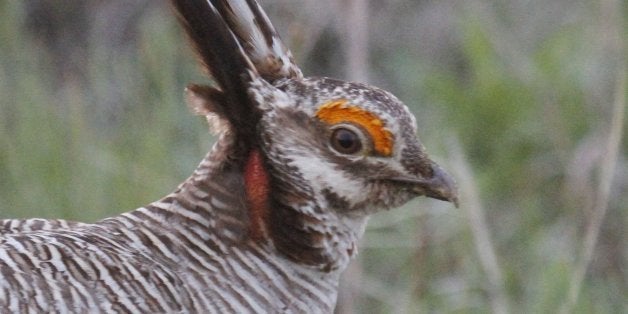 WASHINGTON –- The fight over the Keystone XL pipeline is about to become a fight over the lesser prairie chicken as well.
Sen. Jerry Moran (R-Kansas) is seeking to attach an amendment to legislation authorizing construction of the pipeline that would throw out federal protections for the lesser prairie chicken, a bird native to Midwestern prairies.
The Department of Interior's Fish and Wildlife Service listed the bird as threatened under the Endangered Species Act in March, citing the "rapid and severe decline" of lesser prairie chicken populations. Protections for "threatened" species are not as strict as those for "endangered" species, but the service said the listing recognizes that the bird is "likely to become in danger of extinction within the foreseeable future."
Moran said in a statement that the listing is "yet another example of unnecessary intrusion into private lives and businesses by the federal government." He said the listing is hurting farmers, ranchers, oil and gas development, transportation, and wind farms.
"I am confident there are ways to conserve the species without hindering economic development in rural communities," Moran said. "Listing the bird as a threatened species is not the answer."
The lesser prairie chicken is the latest member of the grouse family to face congressional scrutiny. In December, a provision included in the omnibus spending bill barred the Interior Department from moving forward on proposing Endangered Species Act protections for the greater sage-grouse, and from finalizing those protections for the Gunnison sage-grouse, which the department has listed as threatened.
The League of Conservation Voters called the Moran amendment "egregious" in a letter to senators urging them to vote against it, describing it as "congressional meddling in science-based decision making."
The American Energy Alliance, a group linked to one of the Koch brothers, put out a statement Monday, saying the alliance would treat the amendment as a "key vote," to be included in its annual energy scorecard rating of lawmakers. "'Yes' is the pro-wildlife, pro-energy, pro-private property, and pro-human flourishing vote," the group wrote.
Sen. Lisa Murkowski (R-Alaska), who has been leading the Senate floor debate on the Keystone bill, indicated Tuesday evening that votes on the Moran amendment and others are likely on Wednesday.
UPDATE: Jan. 28, 4:36 p.m. -- The Senate voted on the Moran measure Wednesday afternoon. A majority of 54 senators -- all the Republicans present and one Democrat, Joe Manchin (W.Va.) -- voted in favor of the measure, but the amendment did not get the 60 votes it needed to pass.
Support HuffPost
The Stakes Have Never Been Higher
Before You Go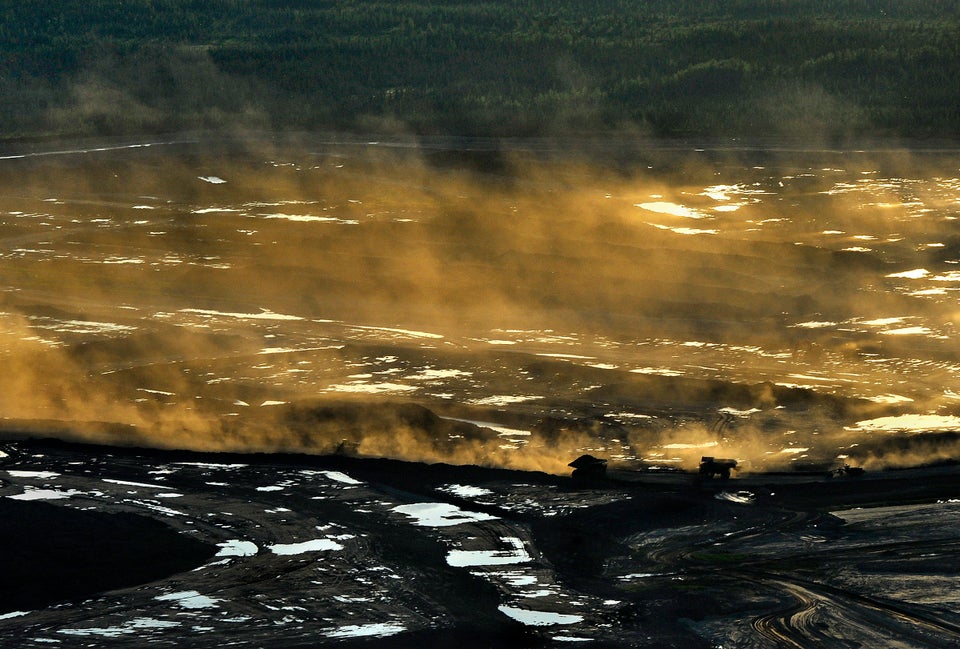 Keystone XL Pipeline Report Highlights
Popular in the Community