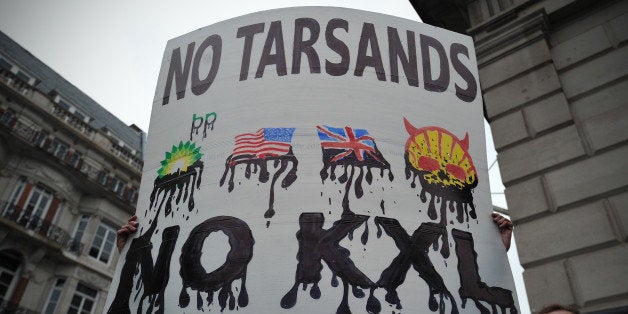 If there were a Climate's Hall of Infamy, the 62 senators who voted to force the approval of the Keystone XL pipeline (KXL) would have a place of honor there.
The president had already warned that he would veto any attempts to change the rules arbitrarily. Even so, the new Republican majority, with their heads firmly stuck in the sand, turned KXL --which would run along 1,200 miles from Alberta, Canada, to Texas ports-- into their number one priority.
The Kochs and the rest of the dirty energy industry believe they can buy our democracy. But what they can't buy is the facts. So here's what KXL would mean for the American people:
Senators, if creating jobs is what you are after, then take a hard look at the astonishing growth of the clean energy industry, a sector that employs thousands of Latinos.
In 2014, the solar industry created 50 percent more jobs than oil and gas extraction combined. These 31,000 jobs brought up the industry's total to 173,000, at a rate 20 times faster than the national average. In the last five years, the solar industry has increased its labor force by almost 90 percent. By next year, solar power will be as cheap or cheaper than coal, oil or gas in almost every single state.
And the wind industry last year which quadrupled is generating capacity by installing close to 4,900 megawatts, increasing its national total to 65 gigawatts. Senators, do you really wish to create jobs? Then indefinitely extend the wind industry's production tax credit (PTC) and end once and for all the obsolete dirty energy subsidies.
Until then, your candidacy to the Climate's Hall of Infamy is more than deserved.
Javier Sierra is a Sierra Club columnist. Follow him on @javier_SC
Related
Popular in the Community