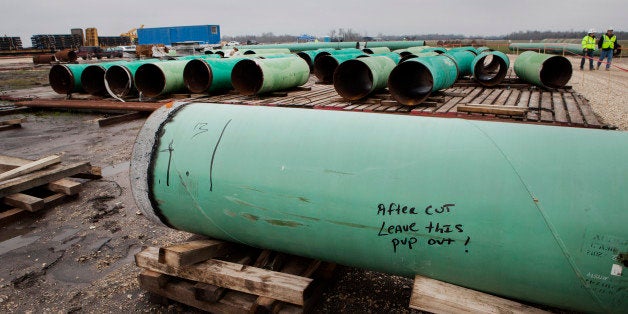 WASHINGTON – If constructed, the Keystone XL pipeline would be highly vulnerable to terrorist attacks, according to a paper that an environmental group released Wednesday.
NextGen Climate America contracted David M. Cooper, a retired Command Master Chief Navy SEAL, to conduct the analysis. Cooper retired in 2012 after 25 years as a SEAL.
It would "take a limited number of terrorists, small amount of explosives, some basic hand tools" to conduct "a coordinated attack along just a few key nodes along that pipeline in the span of just really minutes," Cooper said in an interview. In his worst-case scenario, that could dump 8 million gallons of oil into waterways, farmlands, and communities along the pipeline route.
"That's concerning," Cooper said. "That's an Exxon Valdez-level oil spill right in the middle of America."
NextGen is backed by Tom Steyer, the billionaire environmental activist who has committed a good deal of time and money to trying to defeat the proposed Keystone XL pipeline. The paper comes as the State Department is evaluating whether the pipeline would be in the national interest. The final decision has been delayed due to ongoing legal conflicts about the pipeline's route through Nebraska.
In his analysis, Cooper gamed out likely scenarios at a location in Nebraska, along the route of the existing Keystone pipeline (known as Keystone 1). A spill there, he said, would threatened drinking water and arable land that millions of Americans rely on every day. He also said he found that there was little security at sites along the route.
"TransCanada says their physical security plans are confidential. I applaud that. I can't argue with that," he said. But, he added, "That doesn't jibe with what I saw when I visited an actual site. There was no security."
Pipelines in general, said Cooper, are "soft targets," and the Keystone XL is no exception. "It's 1,200 miles long. It doesn't move. It's really easy to attack. It's in remote, agricultural areas," he said. "That remoteness really gives terrorists impunity to move in and out of those areas without being seen."
And even though it's not constructed, the Keystone XL pipeline has generated more attention than any other previous pipeline in the U.S. — which Cooper argued makes it more vulnerable. "It's perhaps the highest profile piece of energy infrastructure we have," he said. "That adds to its attractiveness to anybody who might want to do damage. "
He cited an uptick in attacks on pipelines in other countries that he said could be a sign of a growing trend. He also said he thought it was important to take steps to increase security before an actual attack takes place, comparing it to changes in building codes after bombings in the past. "A lot of these preventative measures come on the heels of an attack," he said. "It would be far more enlightened if they came when we first recognized the threat or vulnerability."
Cooper said a copy of the paper was delivered to the State Department earlier this week; he had tried to meet with State Department officials, but was not able to.
The State Department didn't respond to a request for comment.
TransCanada spokesman Shawn Howard dismissed the report in an email, arguing that "is committed to killing Keystone XL."
"The safe and reliable operation of our energy infrastructure network is TransCanada's number one priority," Howard said. "There are 2.5 million miles of pipelines in the U.S.-- enough to circle the globe 100 times. Keystone XL is just 1,100 miles. Did Tom Steyer study other pipelines to assess their threats of attack as well?"
Cooper said he had not previously worked on energy or environmental issues, but was interested in exploring the security concerns related to the pipeline from a "purely tactical" perspective. "We shouldn't put the pipeline in the ground if we're not talking about how we can reasonably defend it," he said.
Read a redacted version of Cooper's analysis here.
UPDATE: 8 p.m. -- A State Department spokeswoman said in an email:

The Department of State received a report about potential threats to the proposed Keystone Pipeline project on June 2. The State Department's review of the Presidential Permit application for the proposed project -- and the ultimate determination of whether granting a permit serves the national interest -- will take a number of factors into consideration, including the national security of the United States.

No meetings between State Department officials and Mr. Cooper have been scheduled or held.

Before You Go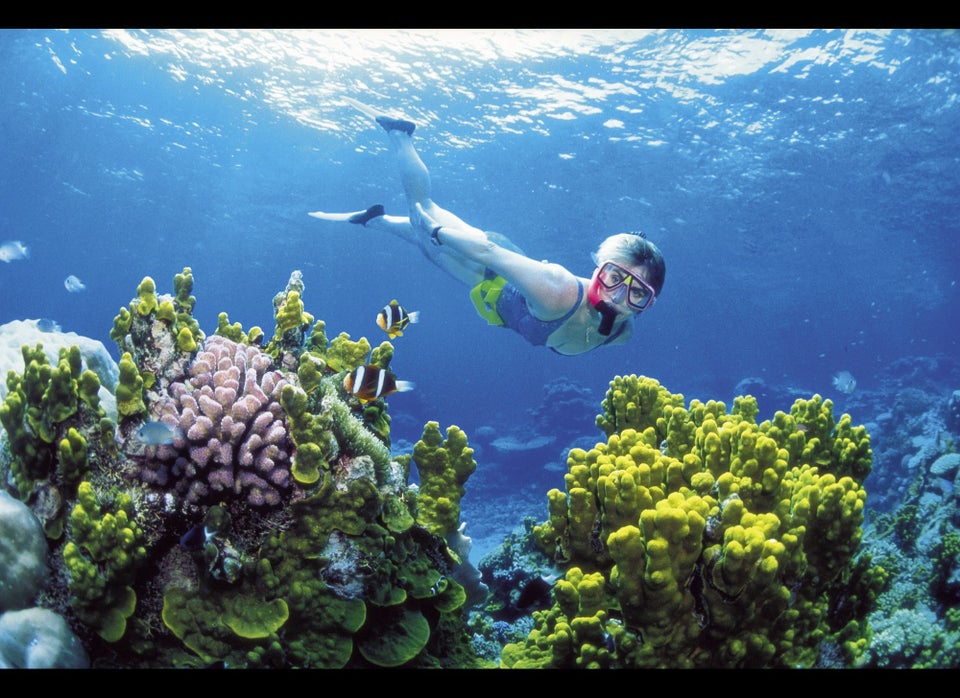 What Climate Change Just Might Ruin
Popular in the Community