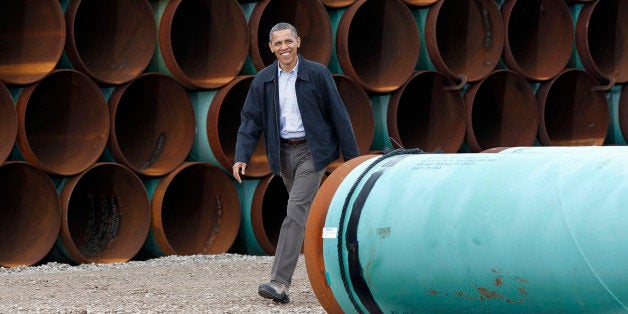 WASHINGTON -– The company that wants to build the Keystone XL pipeline was recognized this week for leadership on climate change -– to the shock of environmental activists.
Alberta-based TransCanada, which has been seeking permission to build the 1,660-mile pipeline from Canada's oil sands to refineries in Texas, was included as a corporate climate leader on the Carbon Disclosure Project's Climate Performance Leadership Index 2014. The Carbon Disclosure Project, or CDP, is a United Kingdom-based nonprofit that works with companies to tally and report their greenhouse gas emissions. TransCanada was one of five energy sector companies included on the "A List" in this year's report.
The report notes that the company has set targets for emission reductions, and includes a quote from TransCanada: "Our business strategy is informed by the risks and opportunities from climate change regulations, physical climate parameters and other climate-related developments such as uncertainty in social drivers ... we anticipate that most of our facilities will be subject to future regulations to manage industrial [greenhouse gas] emissions."
In a blog post, TransCanada said the listing "presents those companies identified as demonstrating a superior approach to climate change mitigation."
"Recognition at the highest level by the CDP -- the international NGO that drives sustainable economies -- is very significant to us," TransCanada president and CEO Russ Girling said in a statement Thursday. "For us, our CDP ranking helps us continue to challenge ourselves in terms of protecting the environment at every level of our organization."
But environmental groups, which have raised concerns about the pipeline's potential contributions to climate change, deplored the listing for a company whose primary business is building energy infrastructure for fossil fuels. "The only thing TransCanada is a leader in is exploiting the world's dirtiest oil," Friends of the Earth's Luísa Abbott Galvão said in a statement Friday sent by The Sierra Club, Friends of the Earth, and the state-based group Bold Nebraska. TransCanada has made a "relentless push to foul our land, water, and climate," said Bold Nebraska's Jane Kleeb.
Final approval for the pipeline would have to come from the State Department, because it crosses an international border. A decision is on hold while a legal dispute over the proposed route through Nebraska is resolved.
The State Department released an environmental analysis earlier this year that found that the greenhouse gas emissions directly tied to the pipeline would be negligible, as the oil would still likely be developed without Keystone XL.
But others have questioned that logic, arguing that emissions linked to the pipeline would be significant and that its construction would facilitate greater development of the tar sands. Environmental groups also have pointed to the fact that other proposed pipelines have generated opposition in Canada, potentially limiting options for exporting the crude.
Related
Before You Go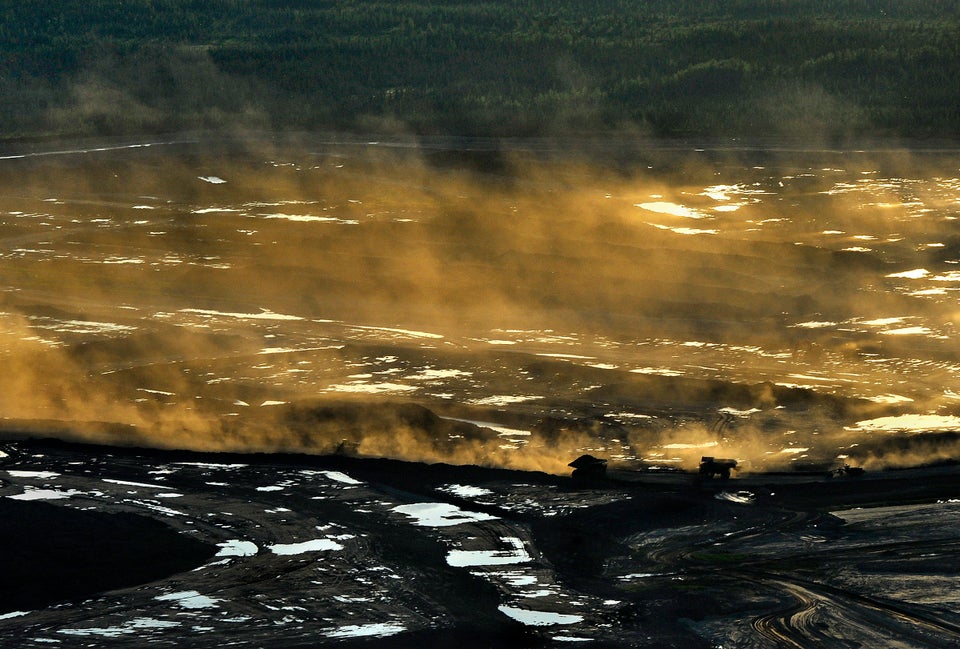 Keystone XL Pipeline Report Highlights
Popular in the Community