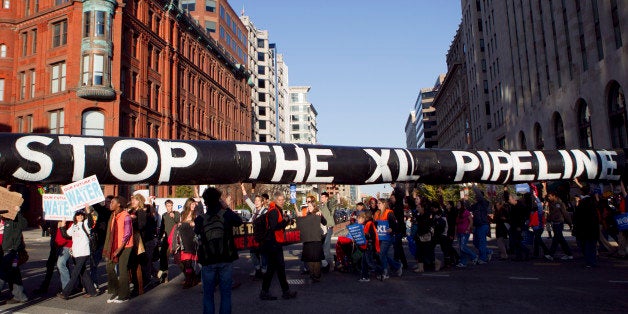 WASHINGTON -- Further development of the Canadian tar sands will be a disaster for the climate, and the proposed Keystone XL pipeline is the "linchpin" for that development, a coalition of environmental groups said on Thursday.
In a new report simply titled, "Fail," the Sierra Club, Oil Change International and a dozen other environmental groups argue that, if built, the pipeline from Alberta, Canada, to Texas would increase U.S. greenhouse gas emissions by 181 million metric tons each year -- the yearly equivalent of building 51 new coal-fired power plants or putting 37 million additional cars on the road -- when the combustion, transportation and processing of the crude and its byproducts are all taken into account.
Keystone XL is a key element in plans to expand tar sands development in Canada, the groups argue. While pipelines to other ports on the coasts of Canada have been proposed, those have also met resistance. And even if those were built, the Keystone XL would carry much more oil every day, making it "an absolute must for industry expansion plans," the groups wrote. The paper cites reports from a Canadian environmental group that the construction of the Keystone pipeline would facilitate a 36 percent increase in exports from the tar sands.
Building the pipeline "will give producers the export route they've been seeking for a long time," said Steve Kretzmann, executive director of the environmental group Oil Change International.
A supplemental environmental impact analysis of the Keystone proposal released in March concluded that the pipeline is "unlikely to significantly impact the rate of extraction in the oil sands, or the continued demand for heavy crude oil at refineries in the U.S." The U.S. State Department's final version of that analysis is probably not going to come out until 2014, however.
In his big climate speech in June, President Barack Obama said that the Keystone pipeline should only be approved if it "does not significantly exacerbate the problem of carbon pollution."
"The pipeline's effect on climate will be absolutely critical to determining whether this project will go forward," he said.
Related
Before You Go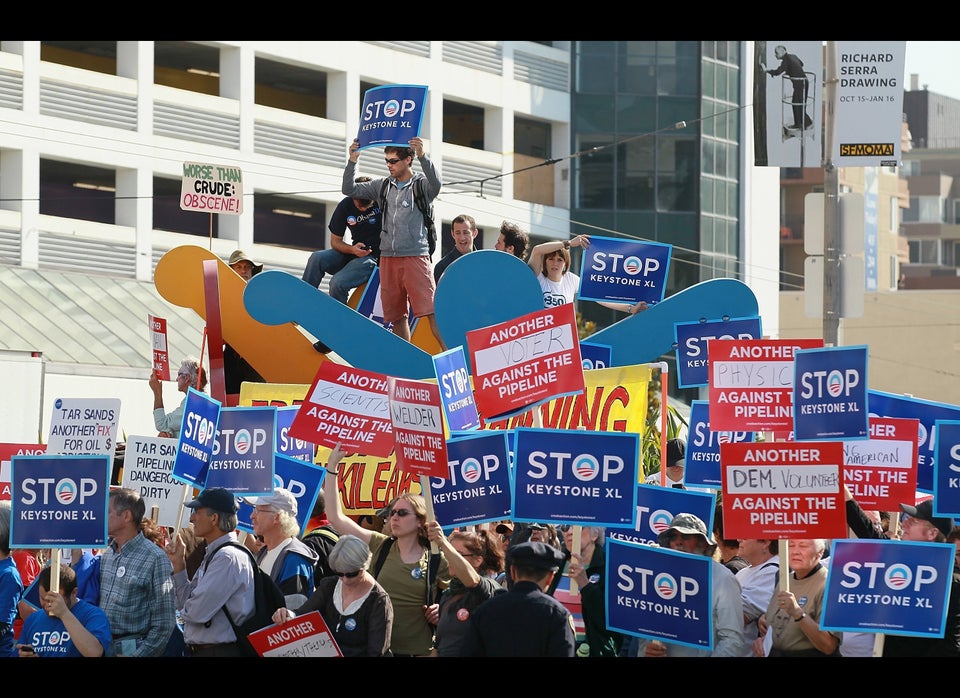 Keystone XL Protests
Popular in the Community