 Joe Oliver, Canada's minister of natural resources, is not shy about his support for the proposed Keystone XL pipeline. And just like the increasingly vocal pipeline critics, Oliver said the facts support his position.
"You gotta start with the numbers," Oliver told The Huffington Post at Canada's official residence in New York City on Monday before speaking at an energy conference. A few hours later, the U.S. Environmental Protection Agency said facts and figures provided by the U.S. State Department in its draft environmental impact review of the proposed pipeline were "insufficient."
Indeed, what is being tossed around as facts by Keystone XL supporters, critics and government officials often appear incomplete or contradictory -- sometimes strikingly so. Often the difference is a matter of perspective.
Oliver said construction of the pipeline connecting the oil sands of Alberta to the oil refineries of Texas will bring in "some 42,000 jobs" for the U.S. Opponents said studies project just 35 permanent jobs. Oliver said 99.9996 percent of oil going through U.S. pipelines is delivered safely. Opponents said even 0.0004 percent of huge volumes of heavy crude can cause vast damage, as in Kalamazoo, Mich., and Mayflower, Ark.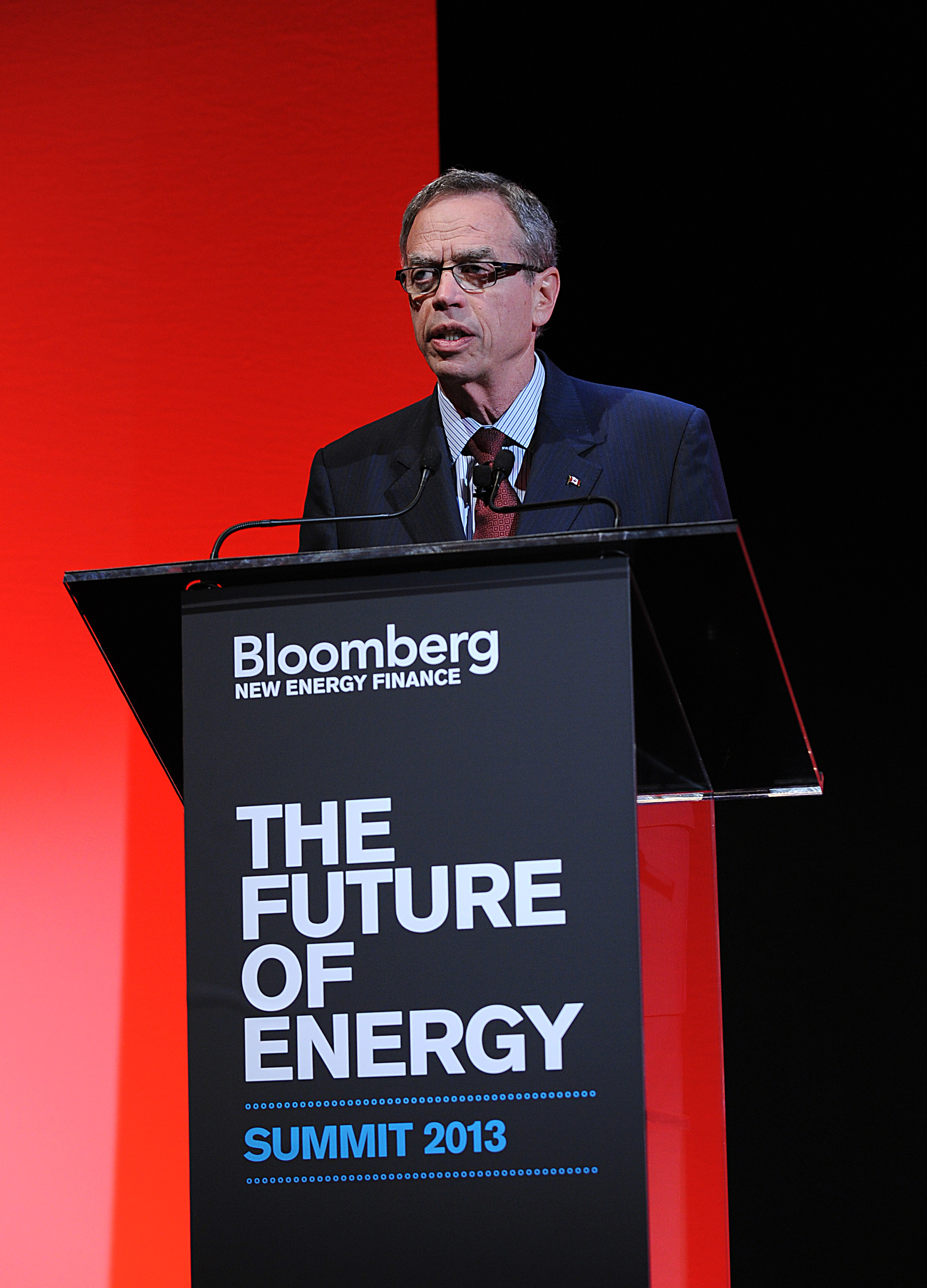 Canada's minister of natural resources Joe Oliver speaks at an energy conference in New York City on April 22. (AP/Pat Sullivan)
On arguably the most heated issue at hand, climate change, Oliver again quoted statistics starkly different than those typically heard from folks on the other side of the fence -- the same people who also usually refer to the energy resource as tar sands.
"The oil sands represent one one-thousandth of global emissions," said Oliver, who had a long career as an investment banker before taking the government post in May 2011. "You're talking about, from a relative perspective, a minuscule amount. So people like [climate scientist] James Hansen who says, 'If you develop oil sands, it's game over,' he's talking nonsense."
Oliver added that he's not the only one who finds little reason not to build the project: "The fact that U.S. State Department has opined on the issue in a positive way is very important," he said.
Late Monday, the EPA submitted a letter to the State Department criticizing the draft environmental impact statement and backing concerns voiced by Keystone critics through more than 1 million letters, emails and personal testimony to the State Department before the close of the comment period on Monday night. (There will be further opportunity for public comment after the environmental impact statement is finished.)
In the letter, the EPA suggested the review contained "insufficient information" and urged a more thorough analysis of oil spill risks, alternative pipeline paths, environmental justice and community impacts and greenhouse gas emissions associated with the project.
"Oil sands crude is significantly more GHG [greenhouse gas] intensive than other crudes, and therefore has potentially large climate impacts," wrote the EPA. "If GHG intensity of oil sands crude is not reduced, over a 50-year period the additional C02 from oil sands crude transported by the pipeline could be as much as 935 million metric tons."
The EPA also suggested that the State Department had not provided enough information to support its conclusion that oil sands crude will find its way to market regardless of whether Keystone XL is built.
Opponents of the pipeline have criticized the State Department's conclusion that Keystone XL would not have "any significant impact" on greenhouse gas emissions or on the development of the oil sands. As HuffPost has reported, the opponents point to a study published last year in Nature Climate Change that found if all the oil in Alberta was harvested -- now only a theoretical possibility unless new technology emerges as fracking did for tapping previously hard-to-reach reserves of natural gas -- then global temperatures would rise nearly 0.4 degrees Celsius (about 0.7 degrees Fahrenheit), without taking into account emissions from energy used during the extraction, upgrading and refining of the heavy crude. That figure, critics have argued, is significant. World leaders have agreed that keeping global temperatures from rising an average of 2 degrees Celsius is critical to avoid the most dangerous climate change effects -- what some scientists call "game over."
Even within the same study, however, both sides find ammunition. Oliver highlighted a less alarming number in the report -- 0.03 degrees Celsius, the global temperature increase anticipated by burning the current "economically viable proven reserve" of oil sands.
Oliver said that Canada has invested $10 billion in clean energy since 2006, including energy-efficiency programs. He said he believes his country can still achieve its Copenhagen Accord target of reducing total greenhouse gas emissions by 17 percent below 2005 levels by 2020, even with increased extraction from oil sands.
Not all Canadian officials agree.
"In the U.S., people know how to read," opposition leader Tom Mulcair told National Post earlier this month. "They know that Canada is the only country that has withdrawn from Kyoto. They know that the Conservatives can't possibly meet their Copenhagen targets (on greenhouse gas emissions) precisely because of the oil sands."
Deciding whether to green-light the Keystone XL project now rests with the Obama administration.
Doug Hayes, associate attorney with the Sierra Club, said during a press call on Tuesday that, once the State Department addresses all the concerns EPA has raised, "the administration will have no choice but to find this project is not in the national interest."
For now, Hayes said, the "information is not good enough to inform good policy-making."
Related
Popular in the Community