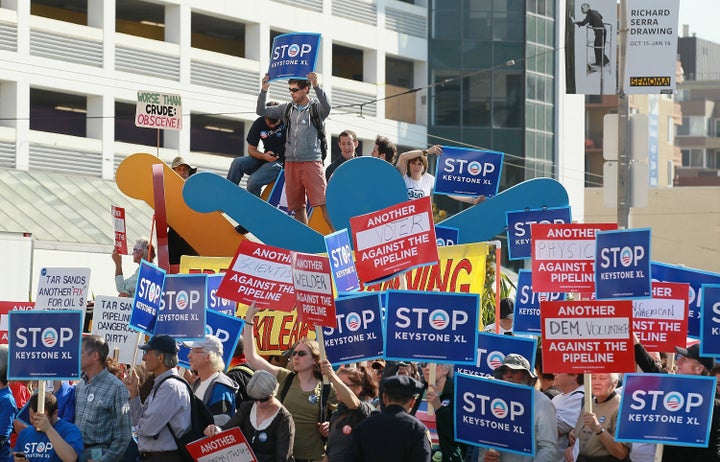 HONOLULU (Reuters / November 13) - Canada will try to sell more of its energy products to Asia after Washington delayed a decision on whether to approve the Keystone XL Canada-to-Texas oil pipeline project, Prime Minister Stephen Harper said.
"This does underscore the necessity of Canada making sure that we are able to access Asia markets for our energy products," Harper told reporters on Sunday at the Asia-Pacific Economic Cooperation leaders' meeting in Hawaii.
"That will be an important priority of our government going forward and I indicated that yesterday to the president of China."
The Obama administration recently said it would study a possible new route for TransCanada Corp's proposed $7 billion pipeline, which could end up killing the project altogether.
Canada is already the largest foreign supplier of oil, natural gas, electricity and uranium to the United States.
Harper's conservative government has voiced disappointment at the delay and some big businesses say the move by President Barack Obama's administration was purely political to push the decision out past the November 2012 election.
"It's important to note there has been extremely negative reaction to this decision in the United States," Harper said before a one-on-one meeting with Obama.
But Harper's concerns did little to sway Obama. At their meeting, Obama told Harper he stood by the decision to delay the verdict.
"The president underscored his support for the State Department's announcement regarding the need to seek additional information about the Keystone XL Pipeline proposal to ensure that all questions are properly addressed and all the potential impacts are properly understood," the White House said.
Harper's office said he reiterated his disappointment to Obama and expressed hoped the project would be "decided on its merits and eventually approved."
(Reporting by Rachelle Younglai and Laura MacInnis; Editing by John O'Callaghan)
Popular in the Community