 When Meghan Hammond imagines the Keystone XL pipeline, she can't help but think of the Kalamazoo River.
"The oil is still not cleaned up," said Hammond, referring to the fallout of a July 2010 Enbridge pipeline rupture that spewed more than 20,000 barrels of Canadian tar sands crude oil into the Michigan waterway. "That's a good example of what could happen to York, Nebraska."
"Pipelines leak," she said. "It's a matter of when."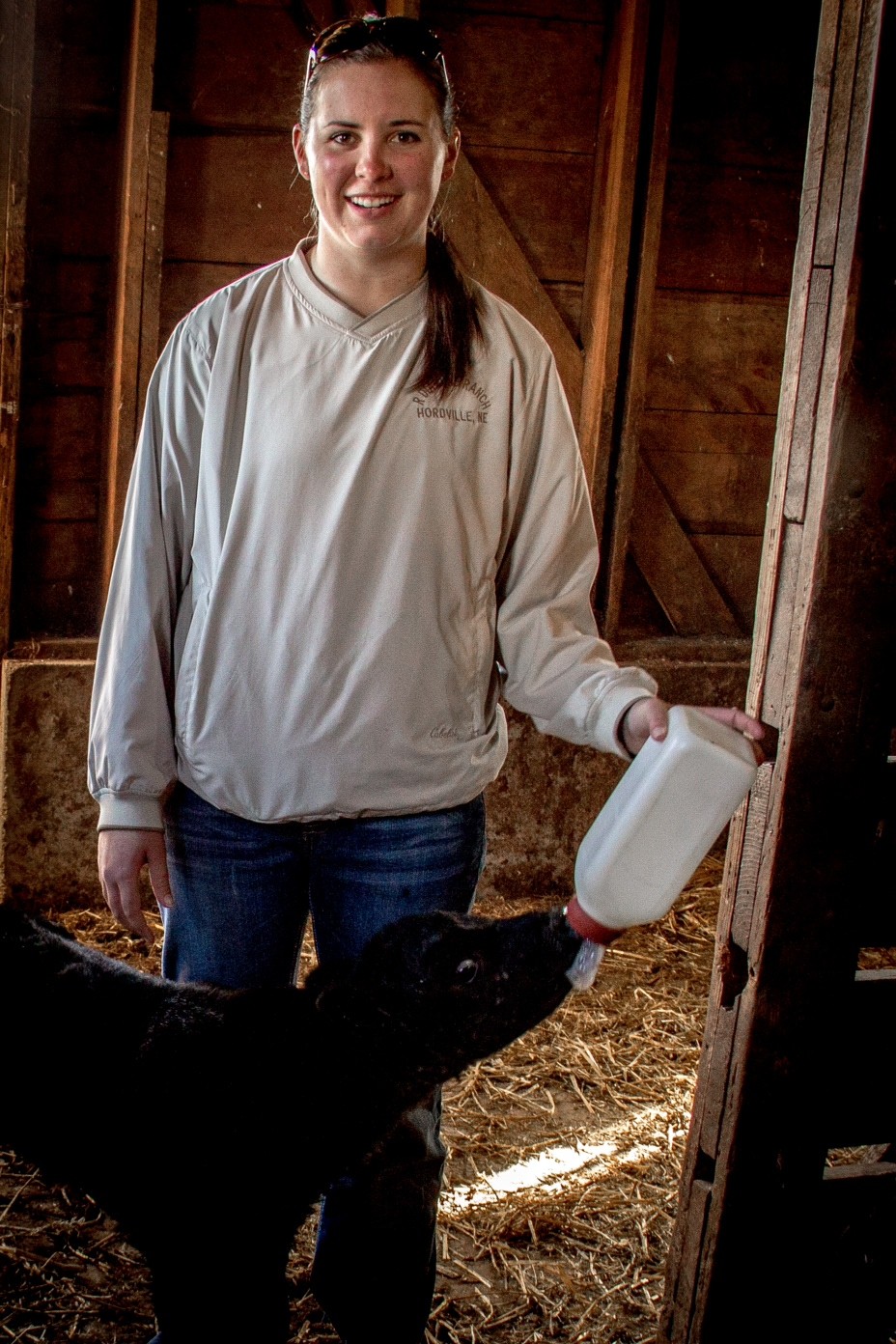 Meghan Hammond is a sixth generation family farmer in York County, Neb. (Mary Anne Andrei/BOLD Nebraska)
Hammond is among a number of rural Nebraskans fiercely opposed to TransCanada's Keystone XL, a proposal by the Canadian company to send Albertan tar sands oil through 1,700 miles of 36-inch steel pipe across the American heartland to ports on the Gulf Coast. The line would cross thousands of U.S. waterways.
Unlike conventional crude, the stuff from the tar sands is a mixture of unrefined tar and a cocktail of potentially toxic solvents that allows the thick material to be pumped through a pipeline. The resulting substance, so-called diluted bitumen, may be more dangerous and difficult to clean up than conventional crude oil, according to experts.
"We're just scared as hell," said Jim Tarnick of Fullerton, Neb., who also lives and farms in the path of the proposed pipeline. "Keystone will travel through 320 acres of my farm, and as close as 150 feet in front of my farmhouse."
Both Hammond and Tarnick fear being forced, via eminent domain, to hand over to TransCanada land currently full of cattle, corn and other crops. They also worry about risks to the water that supplies their pastures, fields and homes -- concerns they don't feel the government is considering carefully enough. The path through Nebraska was recently moved to avoid some particularly fragile areas, but critics argue that it will still cut through high water tables and sensitive ecosystems.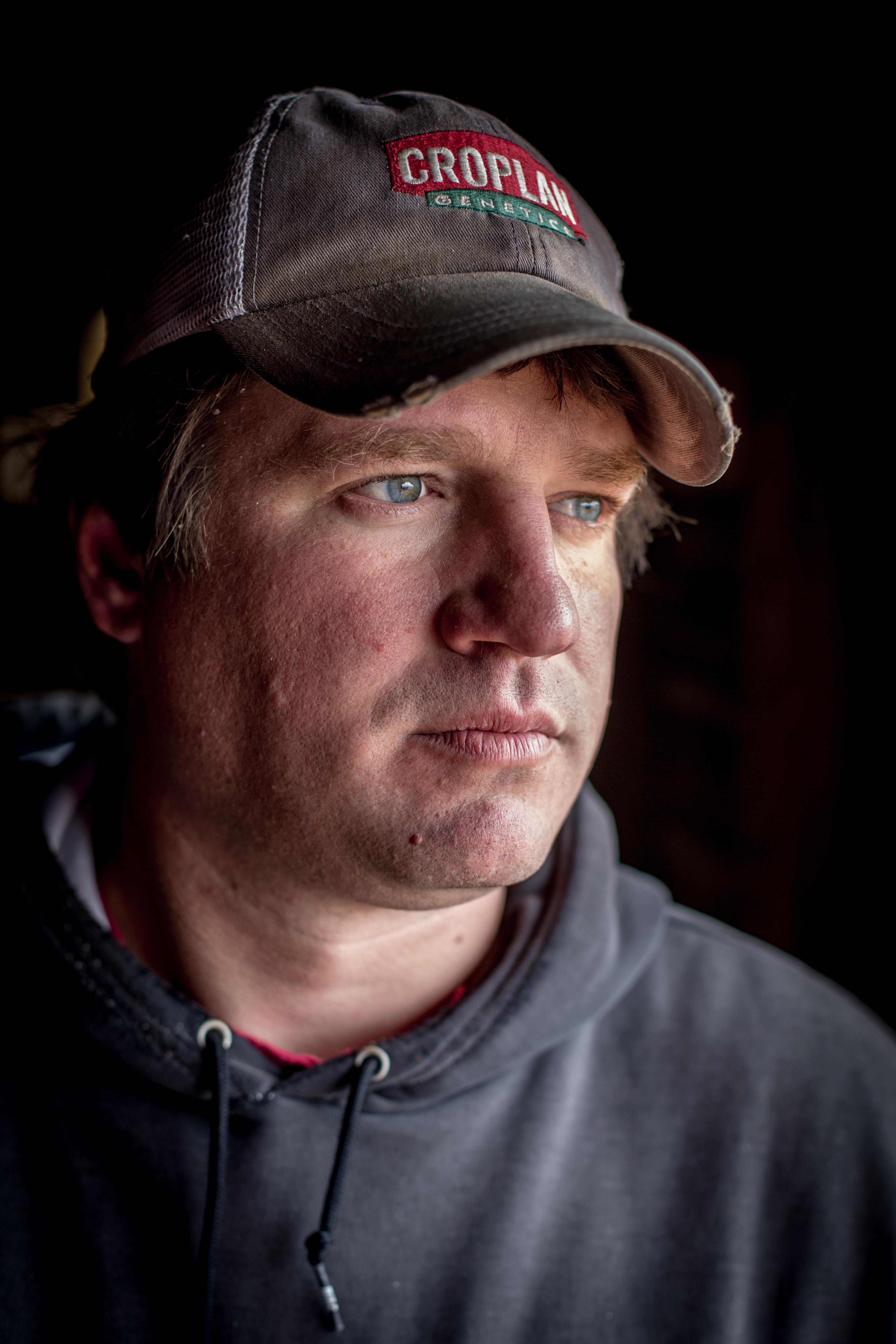 Keystone XL is slated to cut through 320 acres of Jim Tarnick's land. (Mary Anne Andrei/BOLD Nebraska)
"The revised route was a way for TransCanada to mollify politicians in the state and get the pipeline built as quickly as possible," said Ben Gotschall, a rancher and one of the more outspoken activists in Nebraska.
"Farmers and ranchers are a minority in the national demographic," Gotschall added. "In D.C., localized to rural Nebraska doesn't mean much. But if you live in rural Nebraska, a localized spill is nothing short of a catastrophic, life-altering disaster."
Although its first Keystone line spilled at least a dozen times in its first year of operation, TransCanada emphasized that their XL project will be safe. "The state-of-the-art leak detection systems, elevated safety features and specialized staff training employed on Keystone XL make us confident any significant leak would be quickly identified and responded to," Grady Semmens, a TransCanada spokesperson, told The Huffington Post via email.
Semmens suggested that a "significant spill" from Keystone XL would be a "very unlikely event."
Independent experts consulted by HuffPost were less optimistic.
John Stansbury, a civil engineer at the University of Nebraska, has predicted nearly 91 major leaks -- defined as the release of more than 50 barrels -- along the Keystone XL pipeline over 50 years.
Assuming all works according to TransCanada plans, the pipeline would be shut down in a matter of minutes after any leak amounting to more than 1.5 percent of the pipe's flow. But Stansbury suggested that those few minutes could cause substantial damage. "Then, if you consider human error and computer errors, it's not at all unreasonable to think that a leak would not be detected or at least detected and acted upon quickly," said Stansbury.
Leaks too small to trigger a shut-down could also result in large-scale trouble. "Over an extended period of time, it could contaminate a considerable amount of groundwater," he added.
A State Department official told HuffPost in an email that their Keystone XL draft analysis report released in March looked at the impact on water resources, specifically groundwater, but added that the department looks forward to "comments and feedback from the public."
The key problem, according to Stansbury, is the lack of data available "to do a thorough evaluation of the potential risks," and to determine "what kind of additional engineering should be required to address those risks."
Among the most glaring unknowns: the specific chemicals used to dilute the crude.
TransCanada's Semmens emphasized that the company "is fully committed to providing the necessary people and resources to respond quickly and ensure public safety and minimize impact on the environment."
"We are paying close attention to the lessons provided by incidents such as Enbridge's Kalamazoo River spill," said Semmens. "Studies to date have shown that diluted bitumen behaves the same way as any other crude oil, which floats in still or slow-moving water."
The biggest challenge, according to the Michigan State University ecology professor, has been the diluted bitumen's propensity to sink. "In some places it does more harm than good to dredge it up," said Hamilton. "We could destroy what we're trying to save."
"We'll never get all the oil out of the system, that's for sure," added Hamilton. "This is a very different kind of material, so it requires special considerations in terms of the environment, human health and accidents. And that extends to ports and refineries where they handle the material."
Further, he suggested that Kalamazoo may have even "dodged a bullet." The pipe actually broke in a nearby marsh, which allowed some of the chemicals to evaporate before the oil reached the river. Had the spill occurred in the vicinity of a large body of water or reached a groundwater system such as the Ogallala Aquifer in Nebraska, Hamilton said, things could have been much worse.
As it is, the Kalamazoo incident induced nausea, headaches and other health problems among local residents, and resulted in lost recreation opportunities and nearly a billion dollars in clean-up costs.
"I can't imagine what these 40-plus families are dealing with," said Hammond. "We should learn from history, right?"
Part of a series on people living along the proposed path of Keystone XL.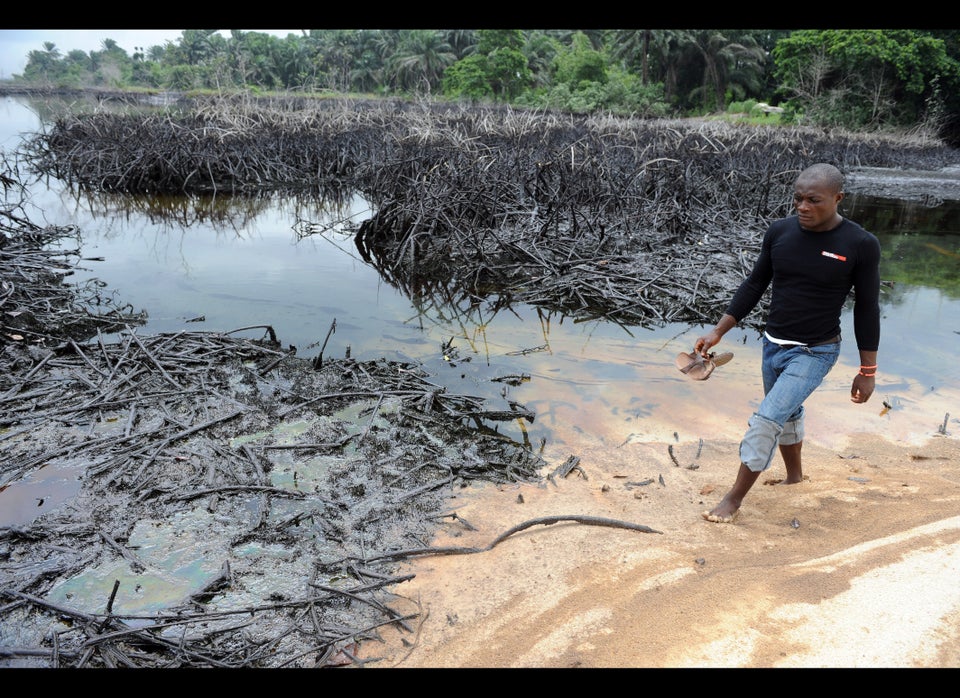 Oil Spills Since The Gulf Disaster