A bill to force authorization of the Keystone XL pipeline failed in the Senate on Tuesday, but most Americans support the proposal, according to a HuffPost/YouGov poll taken before that vote.
A 56 percent majority of Americans support building the pipeline to transport oil from Canada through the United States to oil refineries in Texas. Eighty-three percent of Republicans, 53 percent of independents and 40 percent of Democrats are in favor of it.
Proponents of the project feel more strongly than opponents: 31 percent support the pipeline strongly, while just 12 percent strongly oppose it.
Other recent polling shows similar levels of support for Keystone XL, which will likely resurface as an issue in the next session of Congress, when Republicans will hold the Senate majority. A USA Today survey released this week put approval of the pipeline at 60 percent, while a postelection Pew Research survey found 59 percent approval.
Despite the relatively bipartisan public support for Keystone and Sen. Mary Landrieu's (D-La.) sponsorship of the bill, the legislation is overwhelmingly viewed as a GOP proposal. Americans are about four times more likely to think of Keystone as being supported by Republicans in Congress as they are to say it has bipartisan support.
The Democratic Party holds a narrow edge on environmental issues more broadly, with 38 percent trusting Democrats more than other parties, 31 percent preferring Republicans, and another 31 percent -- mostly independents -- unsure. Just about 1 in 10 Americans, however, named the environment as one of the two issues most important to them before the midterm elections, and fewer than a third remembered it ever being mentioned in political ads or campaign mailers.
Americans are split in their backing for stricter environmental laws, with 40 percent saying they cost too many jobs and hurt the economy, 39 percent saying protecting the environment is worth the cost, and the remaining 21 percent unsure. (A Pew Research poll taken this summer, which asked the same question but didn't include an explicit "unsure" option, found that 56 percent said stricter regulations were worth the cost.)
The HuffPost/YouGov poll was conducted Nov. 14-17 among 1,000 U.S. adults using a sample selected from YouGov's opt-in online panel to match the demographics and other characteristics of the adult U.S. population. Factors considered include age, race, gender, education, employment, income, marital status, number of children, voter registration, time and location of Internet access, interest in politics, religion and church attendance.
The Huffington Post has teamed up with YouGov to conduct daily opinion polls. You can learn more about this project and take part in YouGov's nationally representative opinion polling. Data from all HuffPost/YouGov polls can be found here.
Before You Go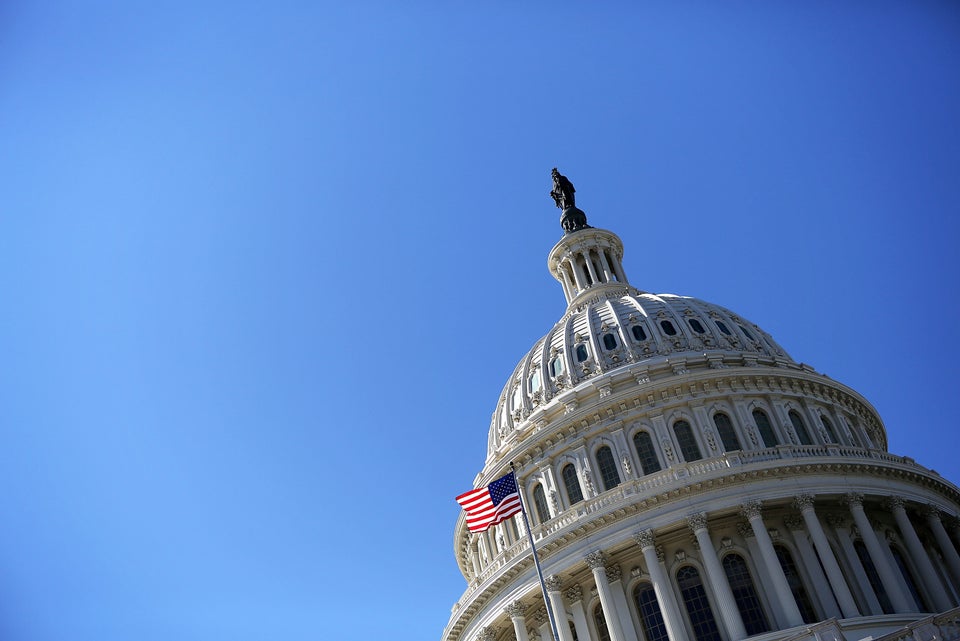 Least Environmental Senators
Popular in the Community