WASHINGTON –- Sen. Mary Landrieu (D-La.), whose future in the Senate is still undecided, is making a big push to get a vote on her legislation to force approval of the Keystone XL pipeline.
"This has been a project that has lingered far too long," said Landrieu in a floor speech Wednesday, the Senate's first day in session after the election recess. "It is clearly supported by 50 or more members of this body. It is a piece of legislation that has been endorsed by the new majority leader."
Landrieu called for a unanimous consent vote to move to debate on a bill that would approve construction of the 1,660-mile Keystone XL pipeline from Alberta, Canada, to Texas. The measure, which Landrieu co-authored with Republican Sen. John Hoeven of North Dakota, passed in the Energy and Natural Resources Committee in June.
"I could not think of a better bill that symbolizes what we're trying to do in terms of jobs, economic security, energy security and looking to the future in our country than this bill," said Landrieu.
Adam Jentleson, a spokesman for Senate Majority Leader Harry Reid (D-Nev.), said Wednesday night that Democrats and Republicans had reached a deal on a Keystone vote, agreeing to six hours of debate and a likely vote on Tuesday. Under the agreement, there will be no amendments, motions or points of order taken on the bill prior to the vote on passage, and the bill will need 60 votes to pass.
At a press conference Wednesday evening, Landrieu told reporters she didn't know if President Barack Obama would sign her bill into law. She did, however, comment on news that the House would vote on its own Keystone bill. "Hallelujah!" she said. "We have now even a clearer path to victory."
Landrieu's renewed push to approve the pipeline comes as her re-election bid heads into a tough runoff against Cassidy. The renewed focus on passing her Keystone bill has been cast as a last-ditch effort to save Landrieu's seat.
Landrieu has the support of the Republican caucus, as well as of some Democrats. Sen. Joe Manchin (D-W.Va.) also spoke on the floor in favor of the bill on Wednesday, casting it as a fair response to Democrats' defeat in last Tuesday's election. "If you heard nothing more from Americans, they told us to do something," said Manchin. "I would ask my Senate colleagues if they would be so kind as to give us a chance to show them that we're starting anew on our first day back."
Sen. Jon Tester (D-Mont.) told The Huffington Post he will also vote for the Landrieu-Hoeven measure if it is brought up. "I think it's better to do business with Canada than with folks who don't like us in the Middle East," said Tester. "I really do."
It's unclear how Democrats who oppose the measure will respond to voting on it in the lame-duck session. "I think it's too early," Majority Whip Sen. Dick Durbin (D-Ill.) told reporters on Wednesday. "We don't know where the numbers are in terms of the votes."
Even if the bill doesn't go to a vote in the lame-duck session, it will almost certainly come up after Republicans take control of the Senate in January. The new majority will likely have enough votes to pass a bill, but not enough to override a presidential veto should President Barack Obama decide to exercise that authority.
This article has been updated to include details on the vote and additional comments.
Jennifer Bendery, Mike McAuliff and Sabrina Siddiqui contributed reporting.
Support HuffPost
The Stakes Have Never Been Higher
Before You Go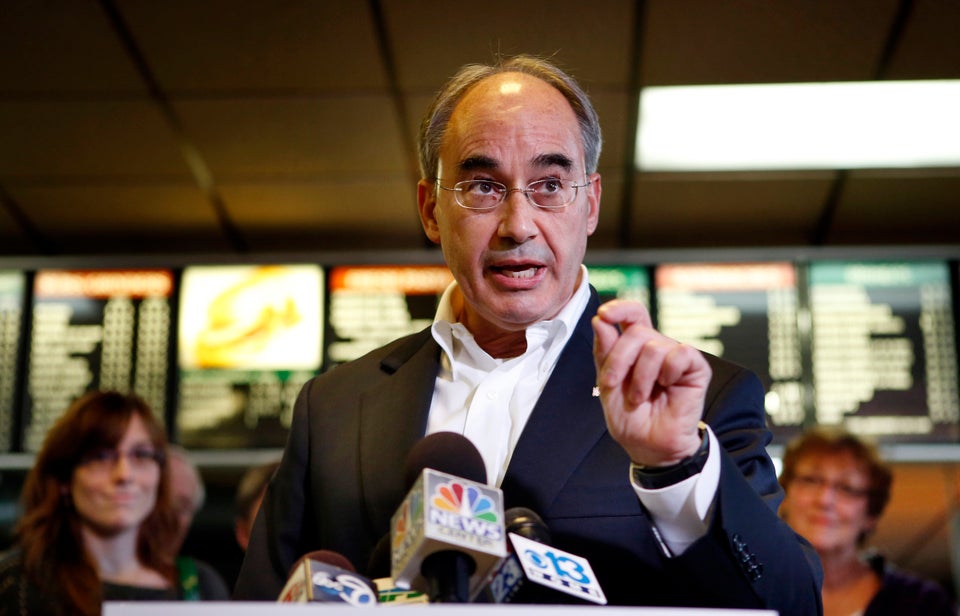 Great Political Names
Popular in the Community