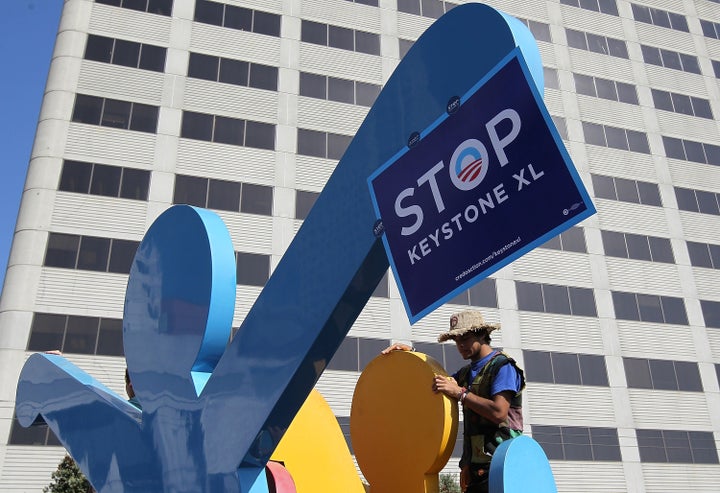 The State Department has hit the brakes on a congressional plan to revive the controversial Keystone XL pipeline project, signaling Monday that it would not be willing to authorize the project under an "arbitrary deadline."
"Should Congress impose an arbitrary deadline for the permit decision, its actions would not only compromise the process, it would prohibit the Department from acting consistently with National Environmental Policy Act requirements," the State Department said in a statement. "In the absence of properly completing the process, the Department would be unable to make a determination to issue a permit for this project."
The Keystone XL pipeline would have delivered tar sands crude oil from Alberta, Canada to refineries in the American Midwest.
A White House official stressed to HuffPost that although Obama earlier said he would make the final decision on Keystone XL, authority for permitting the project remains with the State Department. Monday's statement reflected the administration's view that the project would not be forced through on a short deadline.
Sam Stein contributed reporting.
Related
Popular in the Community