NEW YORK -- A new video released by Keystone XL pipeline opponents shows a powerful logging machine dropping a tree perilously close to a protester in a Texas forest.
It's the latest confrontation between environmental protesters and energy giant TransCanada -- and it comes as GOP presidential nominee Mitt Romney makes immediate approval of Keystone XL front and center in his economic pitch to voters.
The incident, which lasted a few seconds, was filmed Tuesday near Winnsboro, Texas, and posted to YouTube Thursday. Members of a group called Tar Sands Blockade are using civil disobedience tactics to halt pipeline construction on land that TransCanada is clearing through the threat of eminent domain. Some activists are camping in trees while others are getting in front of backhoes and log cutters.
After two of his friends were arrested for locking themselves to a backhoe, protester J.G. Genson along with a few others decided "to try and basically get close enough to the operation that they would have to shut it down."
Genson acknowledges they were there without permission from TransCanada. But, Genson said, "from what we had seen previously, TransCanada would cease their operations when there were protesters in the area."
He thought that definitely would be true this time, since a sign on the feller buncher machine he approached warned people to stay back at least 500 feet and because men who he described as TransCanada construction supervisors were watching.
About a minute and a half into the video, Genson can be seen directly facing a feller buncher, which he said was operated by a TransCanada contractor.
"He clearly saw us. He was looking at us right through the window," Genson said. "I wanted him to know that we weren't going to go away, so I sat down right on the ground."
At that point, the machine's operator released the tree -- right onto a pile of logs just next to Genson.
"If I was sitting at six o'clock, he dropped the tree about 4:30. The tree came crashing down. It hit another tree," he said. "I had to jump away at the last second, and the tree came slamming down right where I had been sitting."
"I think he was tempting fate, and attempting to at least scare us with nearly disastrous consequences. It's like driving a car at somebody and swerving at the last second."
"Thinking about it right now is making me shake," Genson said two days later.
The supervisors, Genson claimed, were "complicit" in the dangerous tree drop because they did nothing to stop it. "They are losing their patience, and they're prioritizing their construction timeline over the safety of those who stand in the way," he said.
But TransCanada offered another interpretation of the video.
"Clearly they were in danger," acknowledged David Dodson, a spokesman, for TransCanada's Gulf Coast Project. But he said that was because the protesters were "illegally on the right of way, they are criminally trespassing, they are inserting themselves in harm's way."
"Look closely at what's happening," Dodson said. "[Jenson] is sneaking up on the guy, the operator."
TransCanada has "standing instructions to contractors that they are to stand down when confronted by an activist and I have to assume that's what happened here," he said.
The operator "stops and he considers what he's doing," Dodson said. "He lays [the log] down as gently as he can, and that's where the video ends."
"[The protesters'] intent -– it seems to me –- is to approach unnoticed," he said in a follow-up email. "If that is the case, then I should have added that the allegation that there is a lack of supervision that is endangering the protestors is groundless."
Activists have launched a petition calling on TransCanada to "denounce" the tactics of its construction contractors in Texas.
The Blockade group is on one side of a larger, contentious and highly politicized standoff between environmentalists and TransCanada, which is trying to quickly complete a Texas segment of the pipeline.
A separate, northern section of the pipeline would reach into the tar sands fields of Alberta, Canada. Oil production there is extremely environmentally destructive and will accelerate climate change, opponents charge.
Because the northern leg crosses an international border, it requires State Department approval. In response to criticisms that he has failed to offer specifics on the campaign trail, Romney is doubling down on claims that Obama has done far too little to speed Keystone XL's progress -- even though the administration granted approval for one part of its route in June.CORRECTION: A previous version of this piece said that the video took place on property owned by a landowner who opposes Keystone XL. That land, where the tree sit-in is occurring, is a neighboring property.
Before You Go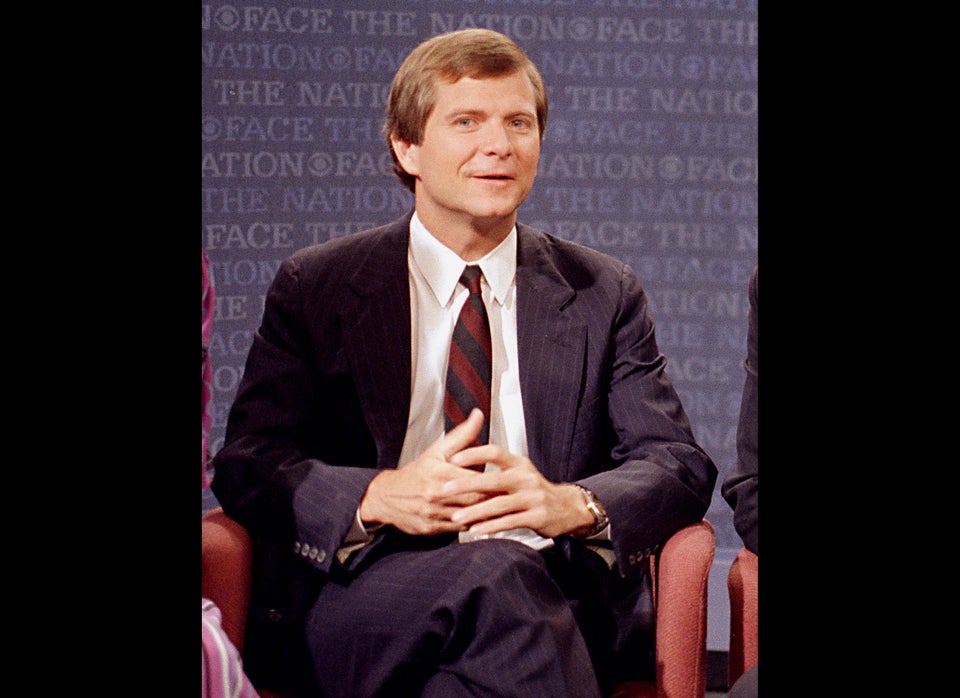 Below-The-Belt Political Attacks
Popular in the Community