Sure, your nail polish might look good, but how does it taste?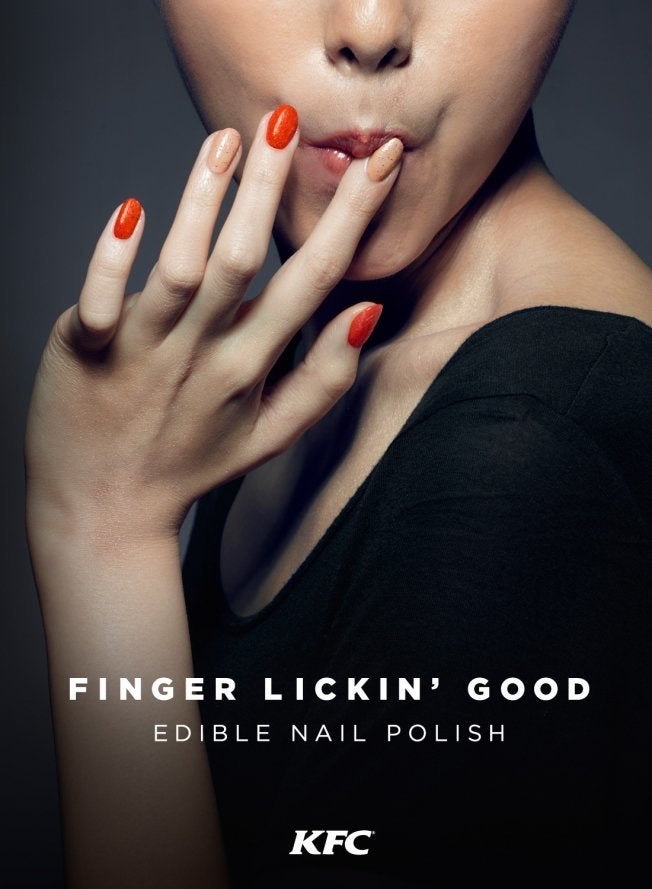 It comes in two flavors, "original" and "hot & spicy," and corresponding colors of beige and bright orange.
The semi-disturbing beauty product is a joint effort between marketing company Ogilvy & Mather and McCormick, the spice company that creates KFC chicken's distinctive flavor.
She says it tastes like chicken, but she also probably has to say that.
The polish isn't available yet in the United States. So far, the company has only released it to a few members of the media and fashion world in Hong Kong, according to Women's Wear Daily. They plan to release more of the polish to the public at a later date, but it's unclear if this will include U.S. markets.
Neither KFC nor Ogilvy & Mather has responded to a request for comment about the polish's ingredients. In the meantime, we'll leave you with this music video, uploaded to YouTube by KFC Hong Kong.