Introducing the "Scoff-ee Cup," an edible coffee cup that smells like grass and tastes like chocolate.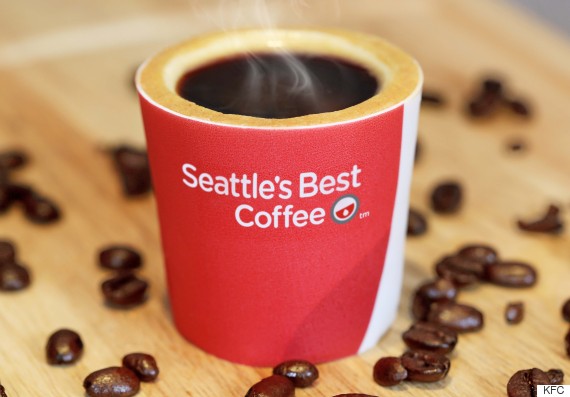 The product is still in the trial phase and not yet available for purchase, but according to a KFC press release, the treat "has been made from a unique biscuit, wrapped in sugar paper, and lined with an indulgent layer of heat-resistant white chocolate. " As you drink the coffee in the cup, the white chocolate lining will "begin to melt, slowly."
But it doesn't end there -- "Scoff-ee Cups" are not only edible, they're also ... aromatic. KFC partnered with The Robin Collective, an experimental food company, to infuse the cups with "coconut sun cream, freshly cut grass and wild flowers" scents. According to the press release, that's because the scents "evoke the positive memories we associate with warm weather, sunshine and summer holidays." Sounds ... delicious?
Even crazier? The fact that KFC is selling Seattle's Best Coffee in the United Kingdom.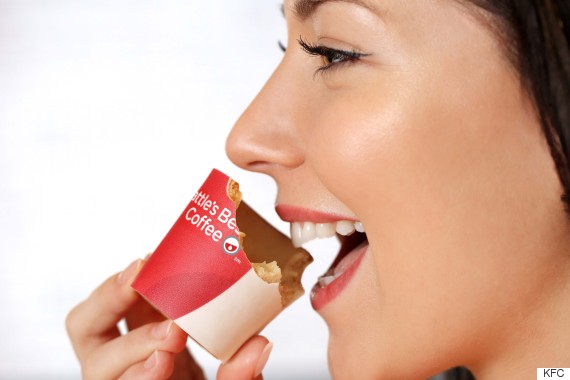 The "Scoff-ee Cup" will only be available in the UK when it comes out. According to a spokesperson for KFC that HuffPost reached out to via email, there are currently no plans to bring it to the U.S. -- yet.
However, there are a few options for getting your fix stateside if you'd like, and we think these options are much tastier. Cronut™™™ creator Dominique Ansel, who is credited with starting the edible cup trend with his milk-and-cookie shots, currently sells the edible cookie cups at his shop in NYC. For a West Coast option, consider L.A.-based coffee shops Alfred Coffee & Kitchen. They make the "Alfred Cone," a chocolate-dipped coffee cup perfect for holding espresso.
Check out more pics of the "Scoff-ee Cup" below: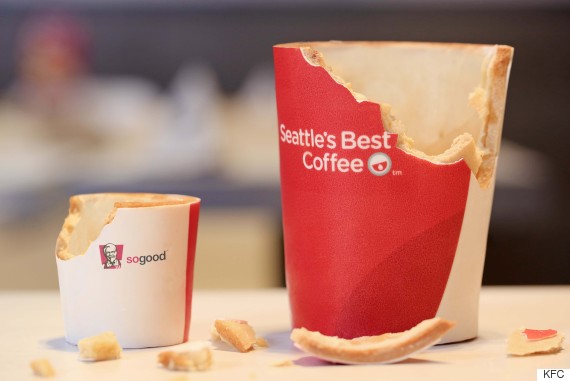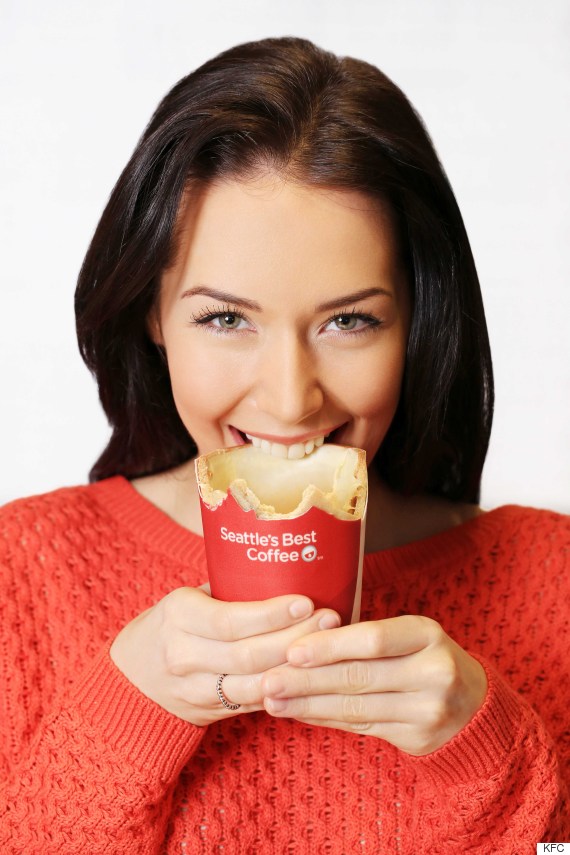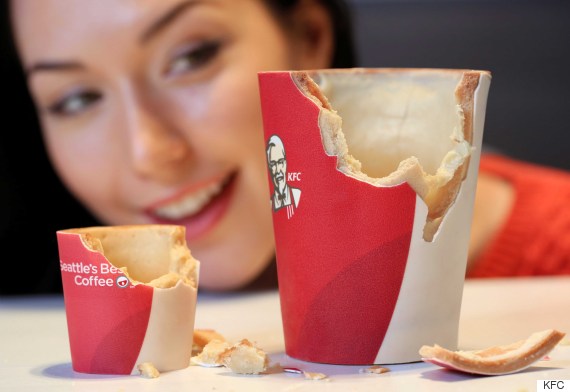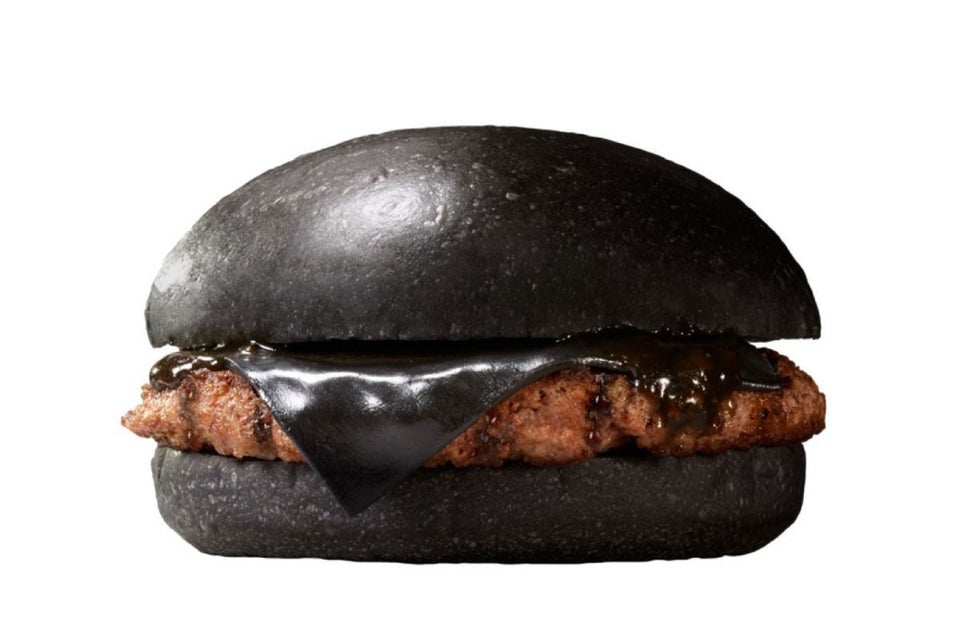 Horrifying Fast Food Items Of 2014
Popular in the Community