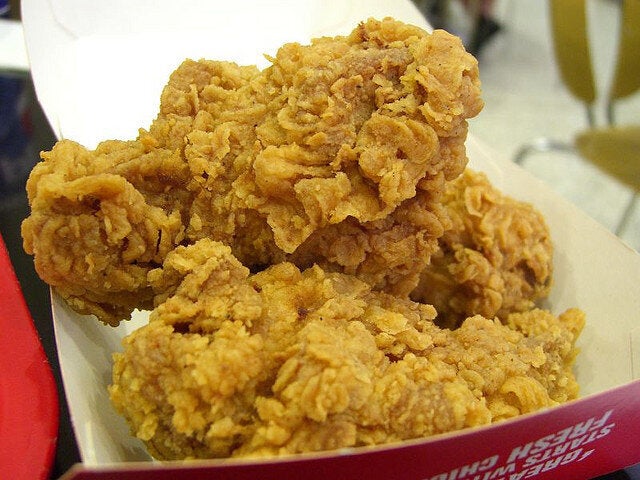 The term "green chicken" is pretty stomach-turning, especially when you learn it might have been purposely served to customers at an Oregon KFC, according to a lawsuit filed this week.
The Consumerist summarizes the lawsuit: "A former manager at a KFC eatery in Oregon alleges that the owner of his franchise not only ordered employees to serve expired chicken, but also that employees who refused to do so were fired."
According to the lawsuit [pdf], KFC receives boxed shipments of fresh -- not frozen -- chicken. The boxes indicate a "kill date" of when the birds were slaughtered and processed. Employees are instructed to not serve chicken 12 days past the "kill date."
The plaintiff, a former manager, explains in the suit that "chicken not served within 12 days of its kill date developed a noticeably foul, rotten smell. In addition, expired chicken changed color from white to light green and the blood on the chicken began to noticeably thicken and coagulate."
But when the plaintiff found greenish chicken and approached the owner saying it should be thrown out, the owner instead instructed him to cook and serve the chicken immediately. Similar incidents continued, according to the suit, such as the plaintiff receiving a text message from the owner to serve rotten produce.
The manager and owner's relationship soured after these instances, especially after another manager left in protest over serving rotten chicken. The manager/plaintiff was eventually fired for "arguing with leadership," and "not creating an environment of team work with leadership and owner."
Though it's impossible to know what really went down between the owner and manager, we're not keen to sample the fare from the Seaside KFC to find out who is telling the truth.
Related
Before You Go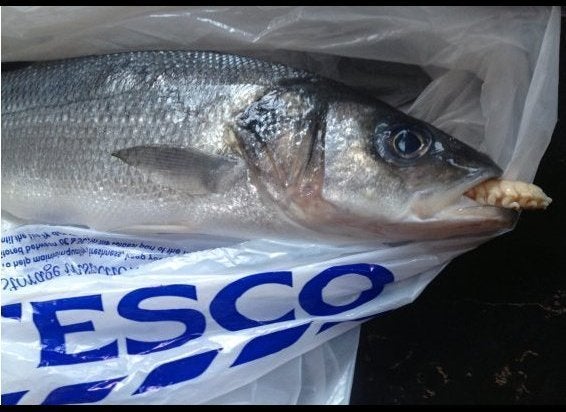 Mealbreakers