Christmas is not a national holiday in Japan, but that doesn't mean Japanese families won't be celebrating come Dec. 25. In fact, Japan has one particularly interesting Christmas tradition -- and it's all about fried chicken.
It all dates back to 1974, when Kentucky Fried Chicken began its "Christmas Chicken" campaign, which came after a group of foreigners ended up at KFC upon learning that it was impossible to find turkey in Japan. The campaign was a hit, and now KFC sells a full Christmas dinner -- complete with chicken, wine, cake and champagne -- for about $40.
The tradition has gotten so popular that lines at KFC stretch out the door on Christmas. As James Cooper, founder of WhyChristmas.com, told HuffPost Live's Ricky Camilleri, many even pre-order their chicken dinners.
"To get your Christmas bucket, you have to make your reservation," Cooper said.
Since Christianity doesn't have a long history in Japan, the religious aspect of the holiday doesn't have much of a draw, Cooper added.
"It's just a really nice day for them over there. It's like the equivalent of our Valentine's [Day]," he said. "Families get together and couples go for romantic walks in the evening, and you have to pre-book your KFC."
Related
Before You Go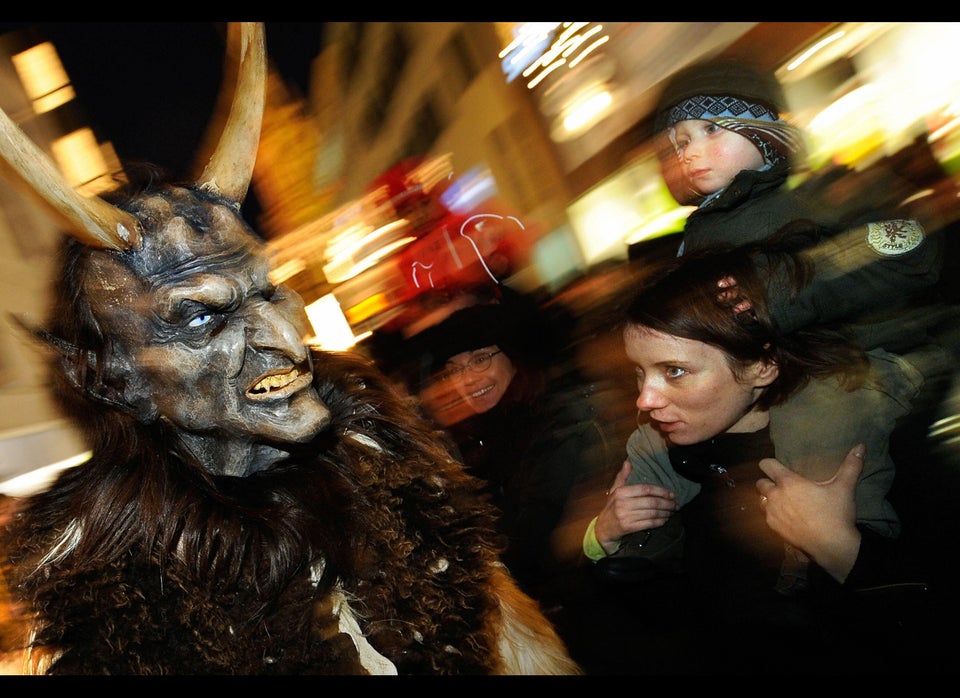 Unique Christmas Traditions Around The World
Popular in the Community