Cluck, cluck. Who's there?
Something totally bonkers. KFC is giving away a number of fried chicken themed iPhone cases to customers in Japan to commemorate the birth of the company's late founder, Colonel Sanders. And whatever you just imagined in your mind, the actual product is even more bizarre: an advertisement shows an iPhone encased in a very large, presumably plastic drumstick, gripped by a young woman happily chatting away while a plump Colonel Sanders keels over in laughter on the ground.
We're laughing, too, Colonel.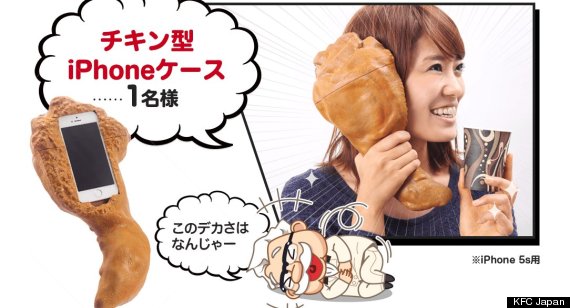 In addition to the giant leg of iPhone, KFC Japan unveiled similarly chicken-themed goodies like a drumstick-shaped USB drive, a drumstick computer mouse, drumstick dangle earrings, a massive plush drumstick hat (for the sartorialists), and a keyboard with chicken shapes for letters (excepting the letters K, F, and C, of course):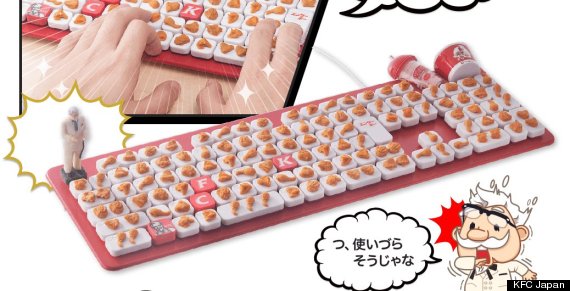 Popular in the Community