KFC's Twitter game is finger lickin' good.
In a marketing move that Colonel Sanders himself would have been proud of, someone on Twitter noticed the fast-food chain is highly selective about who it follows on the micro-blogging service.
As Twitter user @edgette22 noted on Thursday, KFC only follows 11 people ― the five former members of the Spice Girls, and six men named Herb.
"11 Herbs & Spices. I need time to process this," the tweeter wrote.
Indeed, the analysis is correct: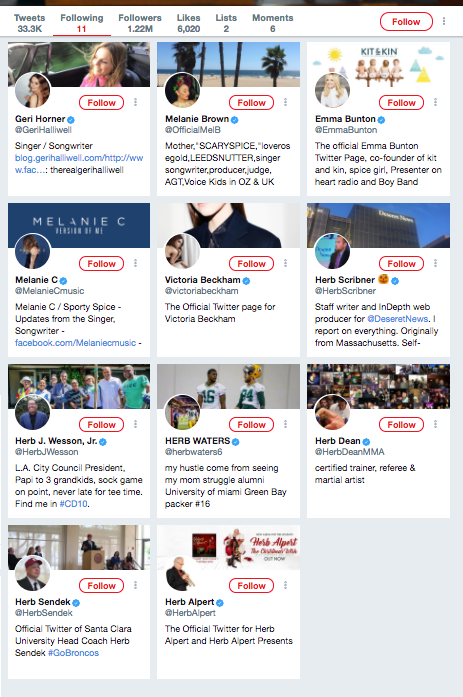 KFC has long marketed its chicken as the product of a secret recipe with "11 herbs and spices."
It's unclear how long KFC had to wait until someone spotted the subtle stunt, which appears to have gone down well with other Twitter users:
Popular in the Community