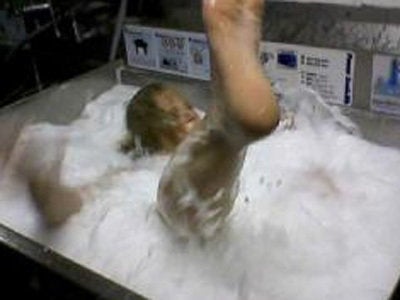 ANDERSON, Calif. -- Two female employees of the Anderson Kentucky Fried Chicken have been fired for bathing in a deep sink used to clean dishes, while a third earlier quit her job.
One of the young women posted photos on MySpace.com of the trio posing in underwear and swimwear, KCRA-TV reported.
The photos were filed under a gallery called "KFC moments." Captions included "haha KFC showers!" and "haha we turned on the jets."
Related
Popular in the Community