But we have to warn you -- it's even kookier than the original.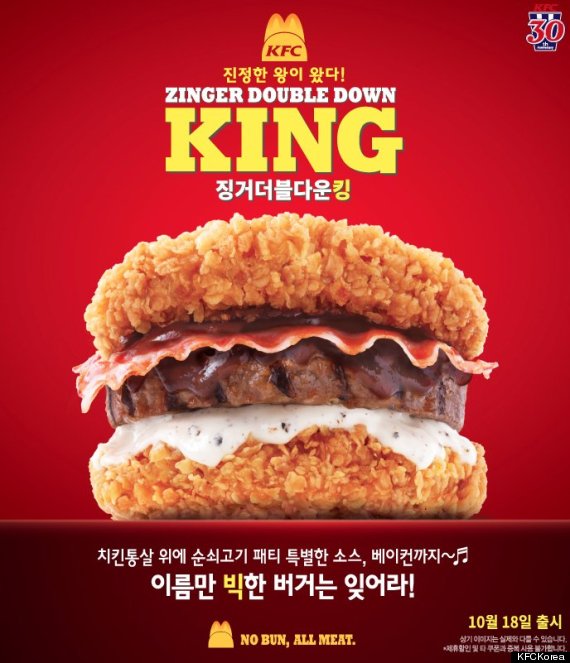 Meet the "Zinger Double Down King." While the old Double Down was two slabs of fried chicken, a few slices of bacon and some cheese in between, the "Zinger" has a MEAT PATTY in the middle.
We're not even quite sure what the sauce is, but if this was served in South Carolina instead of South Korea, we'd just assume it was Ranch (it's probably Colonial Sauce). Altogether, it looks like something that would trigger cardiac arrest.
According to KFC Korea, the burger went on sale October 18 and its promotional period is still open ended. The good news? Just kidding. There is no good news. We're just holding out hope that this is a prank.
Before You Go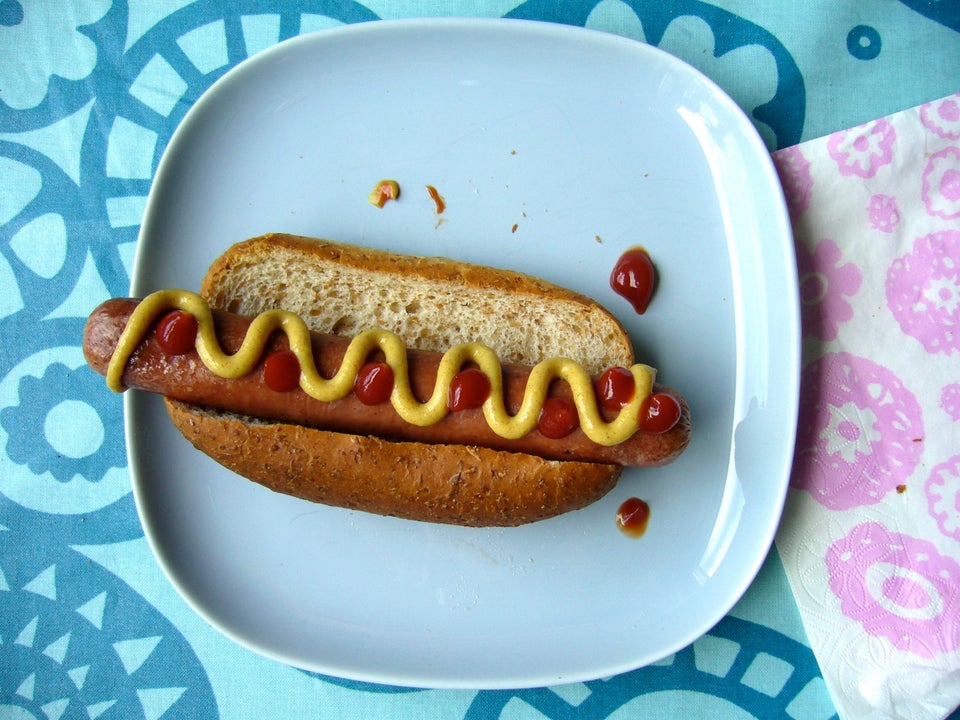 Worst Foods For Your Heart