The journalist's body has not been found.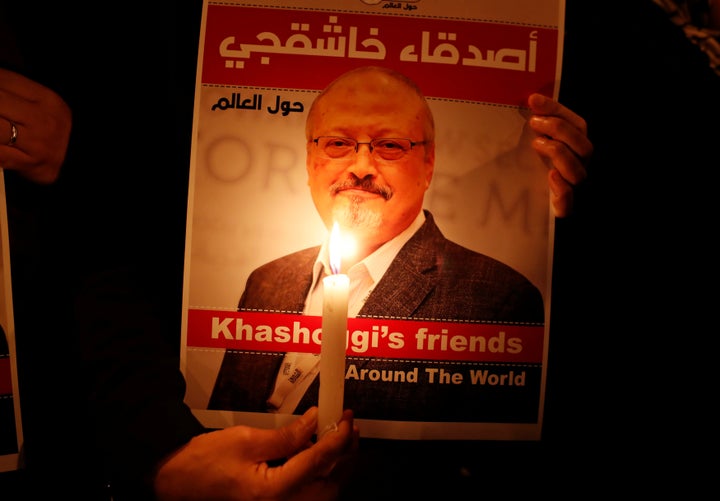 Turkish officials, who have an audio recording of Khashoggi's murder, say a crew sent from Riyadh attacked Khashoggi and dismembered him. He was at the consulate to obtain a marriage license.
"They committed the murder, then after that, in three or four hours, they left Turkey," Turkish Defense Minister Hulusi Akar said at a panel discussion on Sunday.
"Because of diplomatic immunity, they left very easily without having a problem with the luggage. Possibly within the luggage, they carried the ... body of Jamal Khashoggi," he added.
Saudi's public prosecutor said last week that Khashoggi's dismembered body was removed from the building and given to an unidentified "local cooperator," Reuters reported. The prosecutor has charged 11 suspects in connection with the crime and is seeking the death penalty for five of them.
Saudi officials have given wildly different stories about the journalist's disappearance, initially insisting they had no idea what happened when he disappeared.
President Donald Trump is under pressure to impose harsh sanctions against the nation for Khashoggi's killing, but he has been slow to respond. Just days ago, he told reporters that Saudi Arabia has been a "spectacular" ally.
"They give us a lot of jobs and a lot of business and economic development," Trump said. "They have been a truly spectacular ally in terms of jobs and economic development."
The president doesn't plan to listen to the audio recording of Khashoggi's killing.
"We have the tape," Trump told Chris Wallace in an interview Sunday on Fox News. "I don't want to hear the tape, no reason for me to hear the tape."
Related
Popular in the Community