Khizr Khan, the father of an American soldier killed in Iraq and a recent target of Donald Trump, stars in an emotional new ad from Hillary Clinton's campaign.
The ad opens with Khan holding his son's military uniform and describing the way his son, Captain Humayun Khan, saved his whole unit when he stopped a suicide bomber in Iraq in 2004.
"My son was Capt. Humayun Khan ... he was a Muslim American," Khan says in the ad, which was released Friday.
With tears in his eyes, Khan says, "I want to ask Mr. Trump: Would my son have a place in your America?"
Trump has proposed banning Muslims from entering the United States. That plan has "morphed" into what he calls "extreme vetting" for would-be immigrants and visitors and a ban on people from countries "compromised by terrorism." Khizr Khan was born in Pakistan, which would likely be on that list. Humayun Khan was born in the United Arab Emirates and came to the U.S. at the age of 2.
Khan gave one of the most stirring speeches at the Democratic National Convention in July. With his wife, Ghazala, standing at his side, Khan said Trump had never made any sacrifices. "Let me ask you, have you even read the U.S. Constitution? I will gladly lend you my copy," Khan said, pulling a pocket version of the document from his jacket, in what became the most memorable moment from his speech.
The GOP nominee responded by questioning why Ghazala Khan had remained silent while her husband spoke, suggesting she was not allowed to speak because she is Muslim. She later explained that she did not speak because she was still moved to tears at the thought of her son.
During the second presidential debate, Trump said that Humayun Khan was an "American hero" and would still be alive today if he were president. Khan called out Trump's statement as a lie.
"Our son served this country with honor and distinction, and gave the ultimate sacrifice. The only thing that Donald Trump sacrifices is the truth," he said.
Cristian Farias and Elise Foley contributed reporting.
Before You Go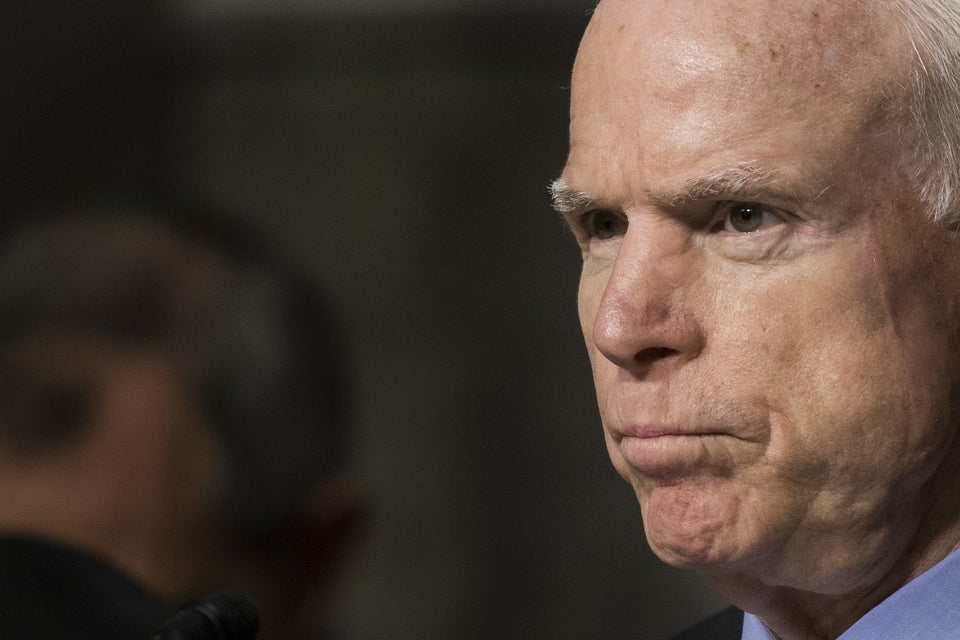 Republicans Who Have Withdrawn Their Support For Donald Trump
Popular in the Community