Khloe Kardashian is the latest in the reality TV family to draw criticism for wearing cornrows during a beach vacation in Turks and Caicos.
The 34-year-old posted a series of photos from her trip on Instagram this week, and commenters went wild over seeing her hair in braids.
"You're not black sis," one person wrote, while others said, "Just because ur child is black doesn't mean u get to rock OUR cornrows" and "please leave that hair style behind."
Others didn't see the problem with Khloe's hair, writing, "black people don't own that hair styleeee lolll" and "what's black have to do with it?"
Cornrows are a historically black hairstyle, according to Toni Love, a cosmetologist, barber, instructor and author.
"History tells us cornrows originated in Africa. The intricate braiding of the hair indicated the tribe you belonged to," Love told Ebony in 2017, adding that the hairstyle goes all the way back to ancient times.
"Cornrows on women date back to at least 3000 B.C. and as far back as the 19th century for men, particularly in Ethiopia," she said. "Warriors and kings were identified by their braided hairstyles."
"Black hair is not just hair," HuffPost's Zeba Blay wrote in 2015.
"There's history and context tied to these styles that cannot be ignored, a historical legacy forever linked to the ongoing cultural remnants of slavery and institutional racism," she wrote.
When white people wear black hairstyles, she wrote, it comes across as "a novelty, a parody, a subtle form of blackface."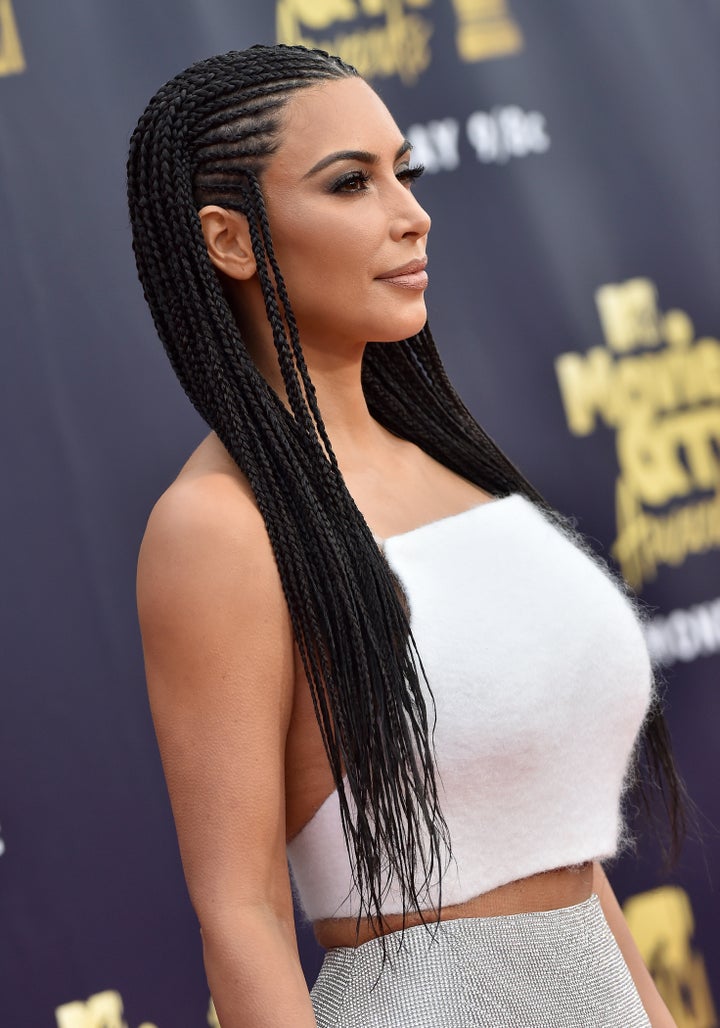 "To you, white women, it's just a cool hairstyle. To us, it's something we've fought to be able to fully embrace," she wrote. "There are other ways to admire or celebrate black hair without coopting it. But understand — black hair can be deeply political, deeply spiritual and deeply personal."
Popular in the Community