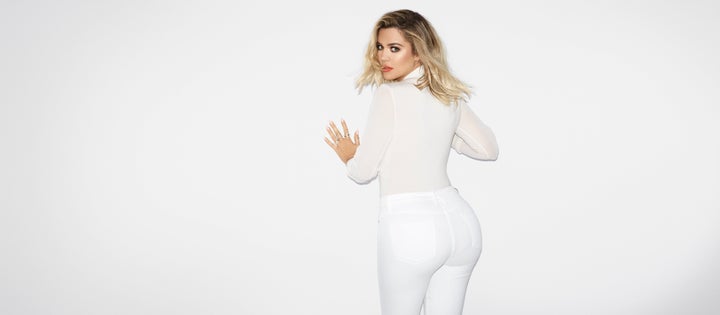 But lest you believe Khloe's newfound relationship with health and wellness excuses her from those all-too-familiar feelings of poor self-esteem, think again.
"I have horrible days," Kardashian told The Huffington Post. "I'm so hard on myself. That's what we do as women. I've gone a week without working out and I feel shitty but it's all mental. In my head I'm like, 'God I've gained so much weight,' but obviously you haven't in one week. I try to praise myself when I am getting it right rather than punish myself when I'm not."
Born out of a mutual disdain by Kardashian and Grede for ill-fitting denim, the brand and its ad feature a slew of women of all different shapes, sizes and races.
Kardashian told The Huffington Post it was important put that diversity on display for women to look to, something she did not have herself growing up. Admitting that she was "never in bathing suits" and only started to feel comfortable showing off her arms "like two years ago," she explained:
"Heroin chic was what was in when I was younger. I was like, 'Kate Moss is gorgeous.' Don't get me wrong but I don't have that frame. I was always really chubby and awkward and I was like ― I don't need some awkward person to look up to, but can I get someone with at least a closer silhouette to my own?"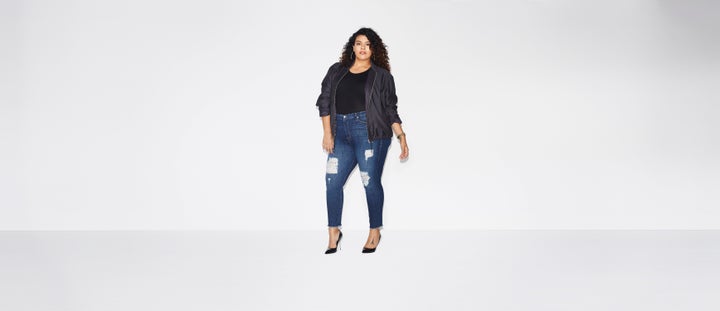 That's not to say the brand only wants to cater to one body type. In fact, quite the contrary. "I have a sister who has been body shamed for being too skinny. With this brand and campaign we don't want anyone to feel body shamed," she said.
Kardashian, who "doesn't believe in juice diets" and found that the best thing for her body was just "consistency," told The Huffington Post that really, when it came to having a healthy relationship with her own body, it just took time.
"I'm an emotional eater. If I'm depressed, bring on the ice cream, bring on this and that. Now, I still might want to have a few scoops of ice cream but not the whole gallon. It's really hard to train your mind not to go to food. It's right there, it doesn't talk back to you, it's in the comfort of your own home. I get that. But now, I would much rather go to the gym and get out my frustration that way, which I think has come with age," she said.
With many of our body image ideals being driven by the media, both Kardashian and Grede hope to shift those ideals through this collection. While Kardashian admitted that creating a line in such a large range of sizes "is much harder than you would think," they both prioritized committing to investing the time, resources and money into actually achieving it, something many designers are still lagging behind on.
Now that the line has launched online and in Nordstrom stores, Grede and Kardashian hope more designers will follow suit. "What we find sexy and beautiful has really changed, I think in large part thanks to the Kardashian family, the Serena Williams of the world," Grede said. "Hopefully you'll see a shift and brands will actually follow what happens in pop culture."
Indeed. Head to Good American to see and shop the entire collection.
Support HuffPost
A No-B.S. Guide To Life
Before You Go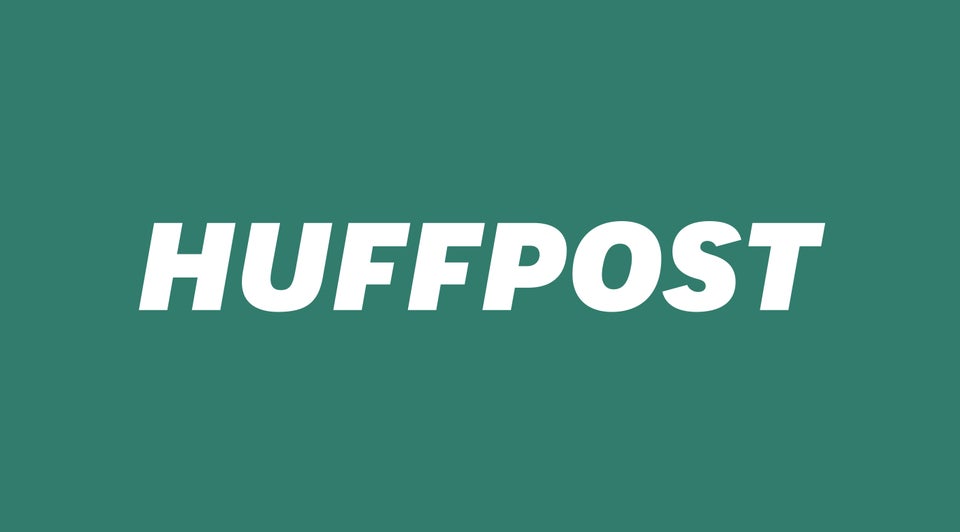 Signs You're The Khloe Kardashian Of Your Family
Popular in the Community