Khloé Kardashian on Tuesday opened up about her recent skin cancer scare, which she said left a "huge" indentation on her cheek.
The reality star said she thought she was only dealing with a "tiny spec" of melanoma before the situation became much more serious than anticipated.
"Because we had to remove a tumor from my cheek, I was left with an indention," Kardashian shared on her Instagram story, alongside photos showing the depression that was left on her face.
"I am definitely not complaining because I would rather have an indention than melanoma any day," she said, adding that she's since received injections to help fill in the cheek.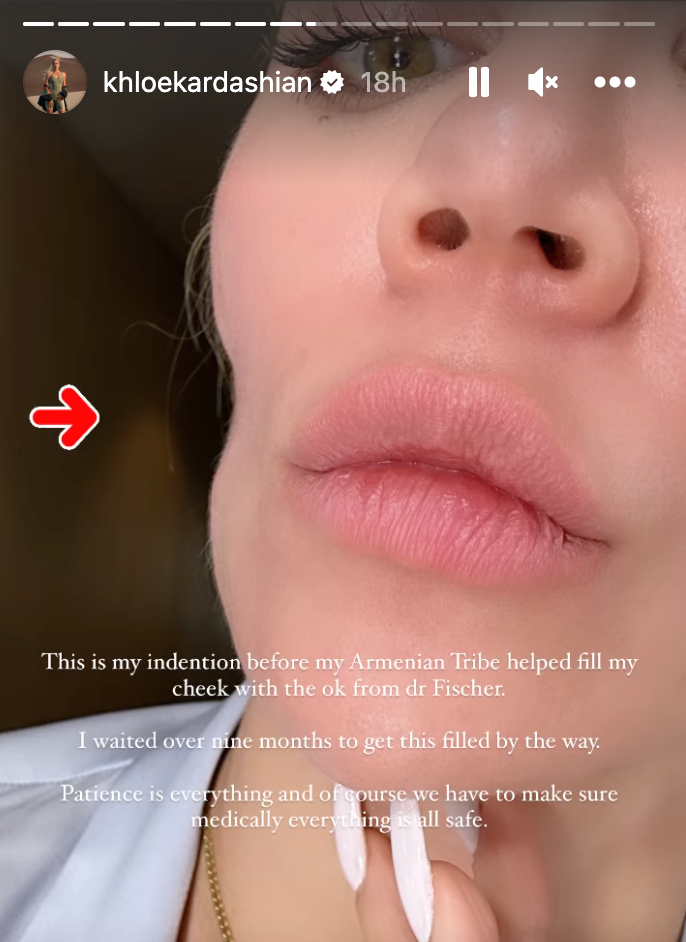 "I waited over nine months to get this filled," she wrote. "Patience is everything and of course we have to make sure medically everything is all safe."
Kardashian then shared a composite of six photos from her journey, which showed her healing process. She also encouraged fans to "be consistent with your skin cancer checks!"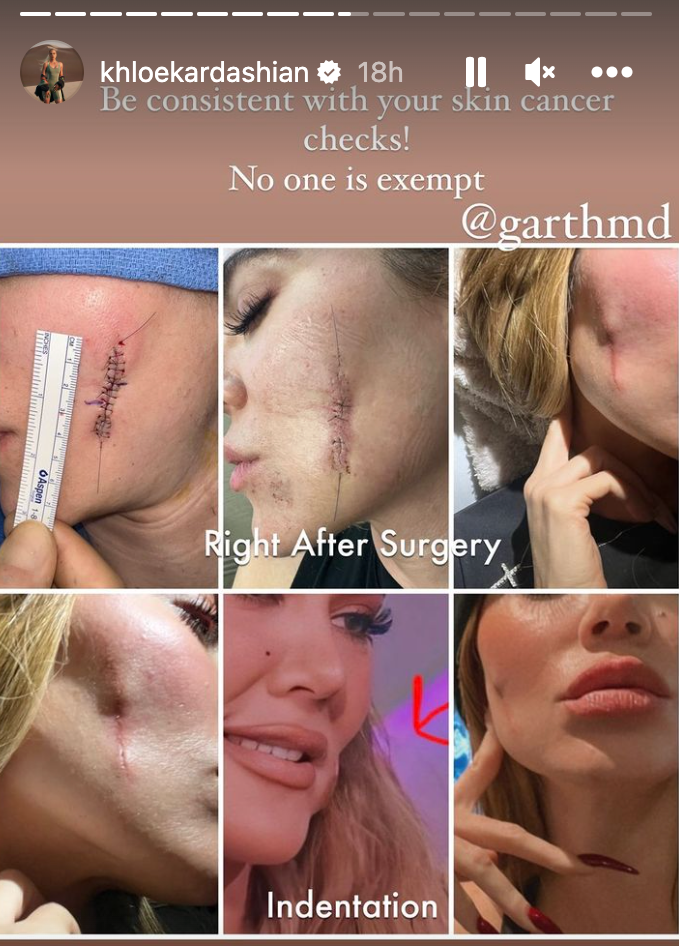 She also shared photos of what her cheek looked like after the injections.
"I look insane in these pics but I'm just so happy that my face is slowly coming back together," the 39-year-old wrote.
"I never imagined that this tiny spec would turn into skin cancer and I can't fathom what could have possibly happened had I not gone to the doctor to get it looked at."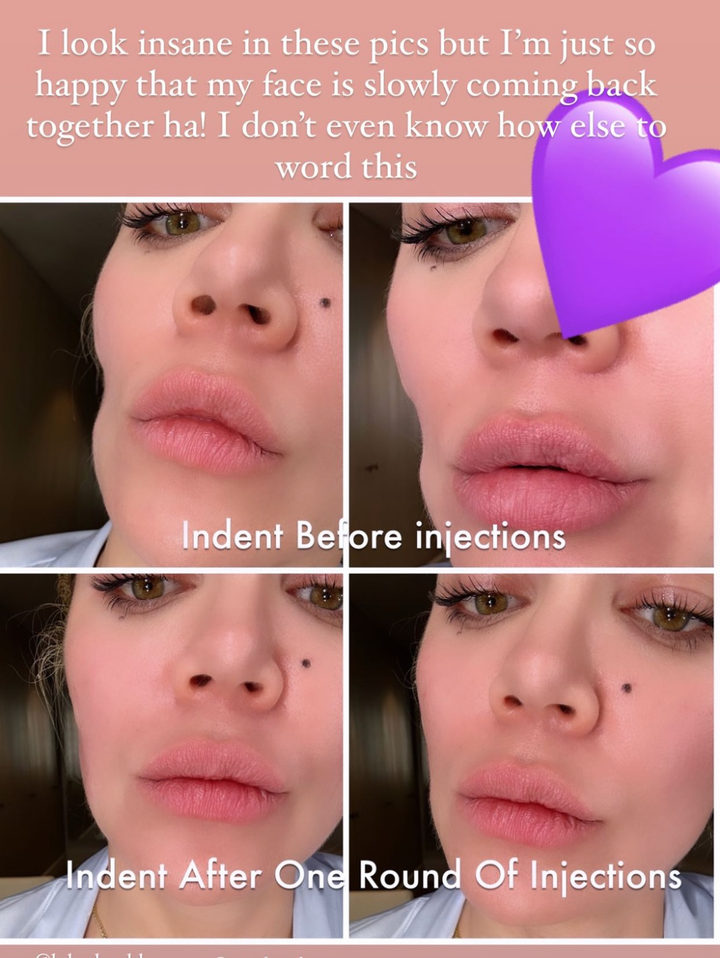 Kardashian first revealed in October that doctors had discovered a tumor, which she said "was incredibly rare for someone my age."
"I decided to get it biopsied 7 months after realizing it was not budging," she wrote at the time, alongside a close-up picture of her cheek. "A few days later I was told I need to have an immediate operation to remove a tumor from my face."
Support HuffPost
The Stakes Have Never Been Higher
Popular in the Community