For months, rumors have been swirling that Khloe Kardashian and Lamar Odom's marriage is on the rocks, following allegations that the NBA player has been cheating on his wife of nearly four years.
Sources close to the couple told The Huffington Post that reports the couple are divorcing are not true, but now two different women have come forward to claim they had affairs with Odom.
Polonsky says she was under the impression that Odom's marriage to Kardashian was over by the time she became involved with him, when they hooked up at the Roosevelt Hotel, where he was staying around June 9.
"After we had sex, Lamar stayed the night with me; the next day we went back to the Roosevelt," she told the website. "I stayed there with him for the next couple of nights."
And yet Polansky is not the only woman claiming to have had extramarital relations with Odom. LA entrepreneur Jennifer Richardson tells In Touch, as part of the magazine's current cover story, that she had a year-long relationship with the athlete, and claims Khloe knew about it and made efforts to intimidate her into ending the affair.

"They had private investigators following me for weeks. I was very, very intimidated and scared," she told In Touch, adding that she believed Khloe had Odom followed as well.

"She's constantly looking for Lamar and trying to find out where he is, calling him, calling his assistant. Lamar would just hit 'ignore,'" Richardson explained to the magazine.
Like Richardson, Polonsky also claims that Kardashian knew full well of the affair and had a tense run-in with her, when the reality star allegedly showed up at the Vagabond Inn where she and Odom were staying:
"I told her to leave, but she refused. I called the front desk and asked them to call the police because I was so scared, but no one ever came," Polonsky alleged to RadarOnline. "While Khloe was screaming outside the door, Lamar was calling people to come and get her. She was out of control."
Those are quite the claims from both Richardson and Polansky, but Kardashian has remained uncharacteristically silent throughout this whole ordeal. The typically outspoken star has said nary a thing -- not even on Twitter.
Odom did post this cryptic Tweet on July 12, and we're not exactly sure what to make of it:
Before her there never was and without her will never be. Wifey is real

— LAMAR ODOM (@RealLamarOdom) July 12, 2013
UPDATE: Khloe Kardashian's mother Kris Jenner told TMZ, "Khloe and Lamar are absolutely not getting divorced. There's been no talk of divorce."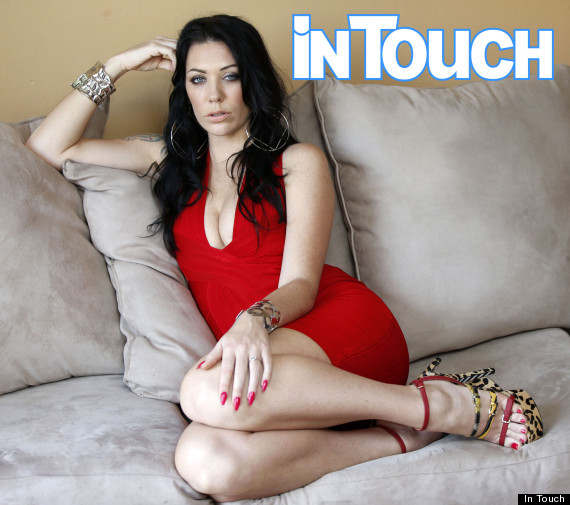 (One of Lamar Odom's alleged mistresses, Jennifer Richardson)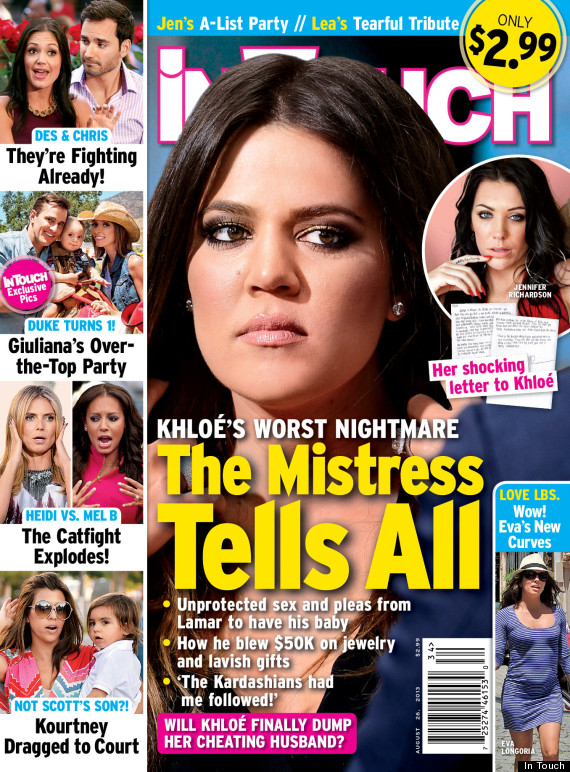 Before You Go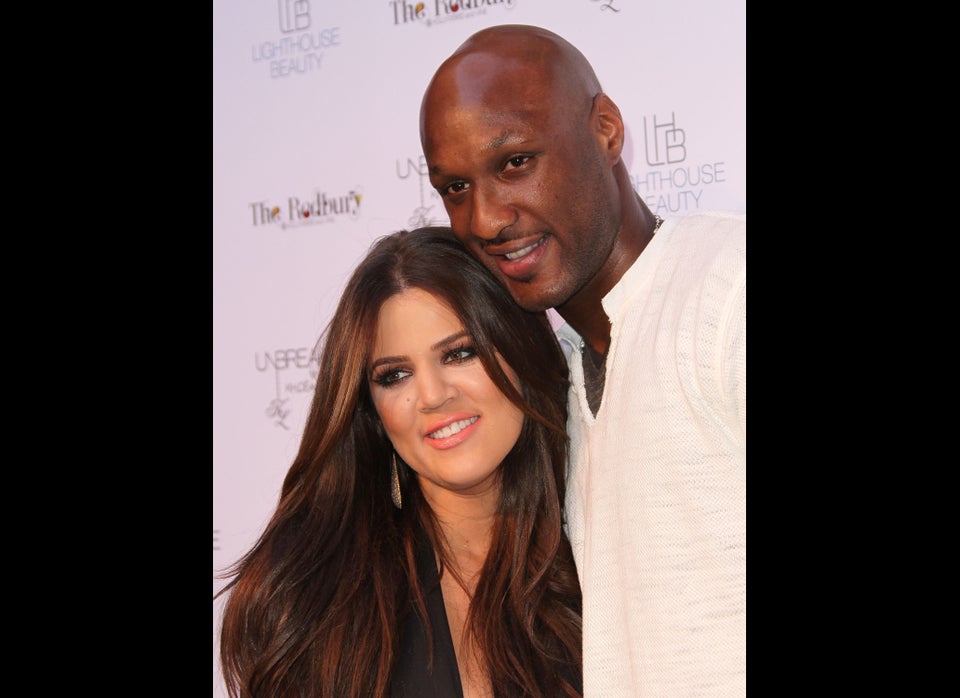 Khloe & Lamar
Popular in the Community