Khloe Kardashian donned a tight, black miniskirt when she headed to her family's Dash store in West Hollywood with her sister, Kourtney, on Thursday.
Khloe was photographed wearing the black skirt, an unbuttoned chambray shirt and a pair of lace-up stiletto shoes as she made her way past photographers and fans, and into the boutique. She added an edge to the look with some very dark lipstick.
The 29-year-old and her older sister -- who rocked a denim jacket -- were spotted at Maxfield in West Hollywood during their retail therapy session, Rumor Fix reported. The website noted that Khloe "failed to crack a smile" while at the store, but continually checked her Blackberry as she shopped.
The two also stopped for some lunch at the Ivy, according to one of the photo agencies that secured the snapshots.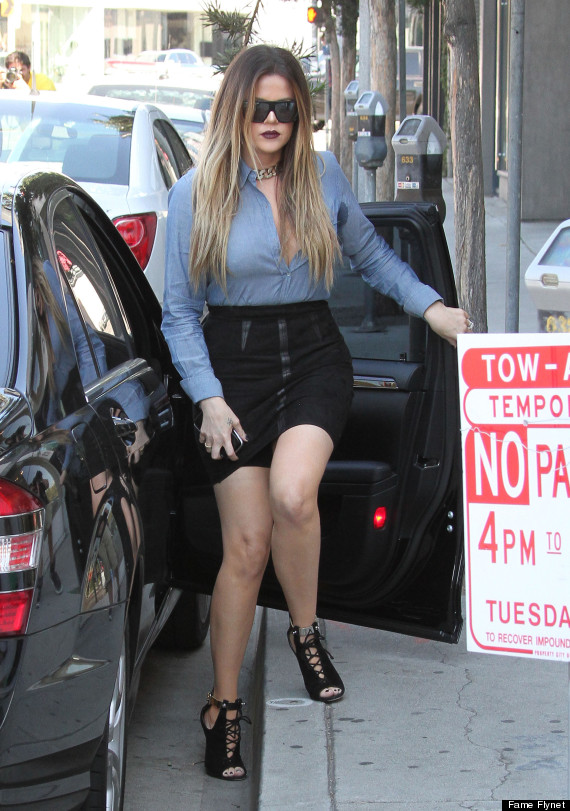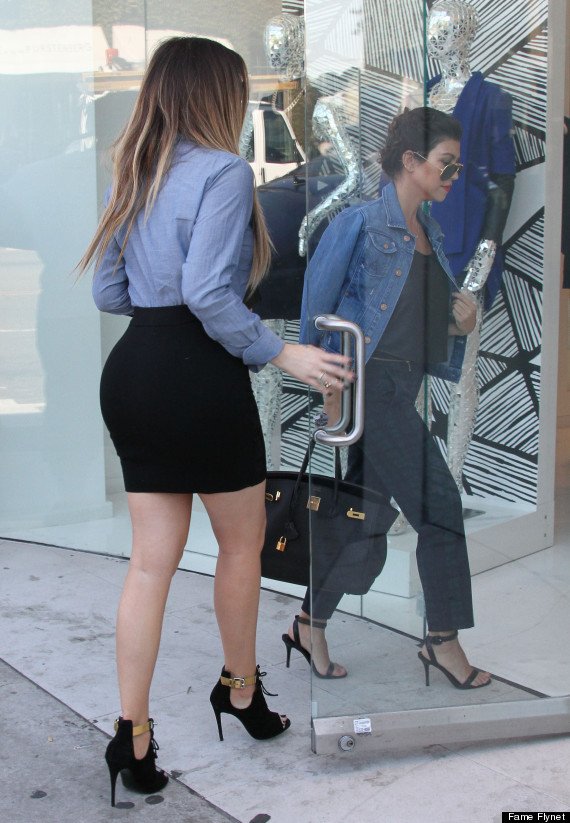 BEFORE YOU GO
PHOTO GALLERY
Celebrity News & Photos