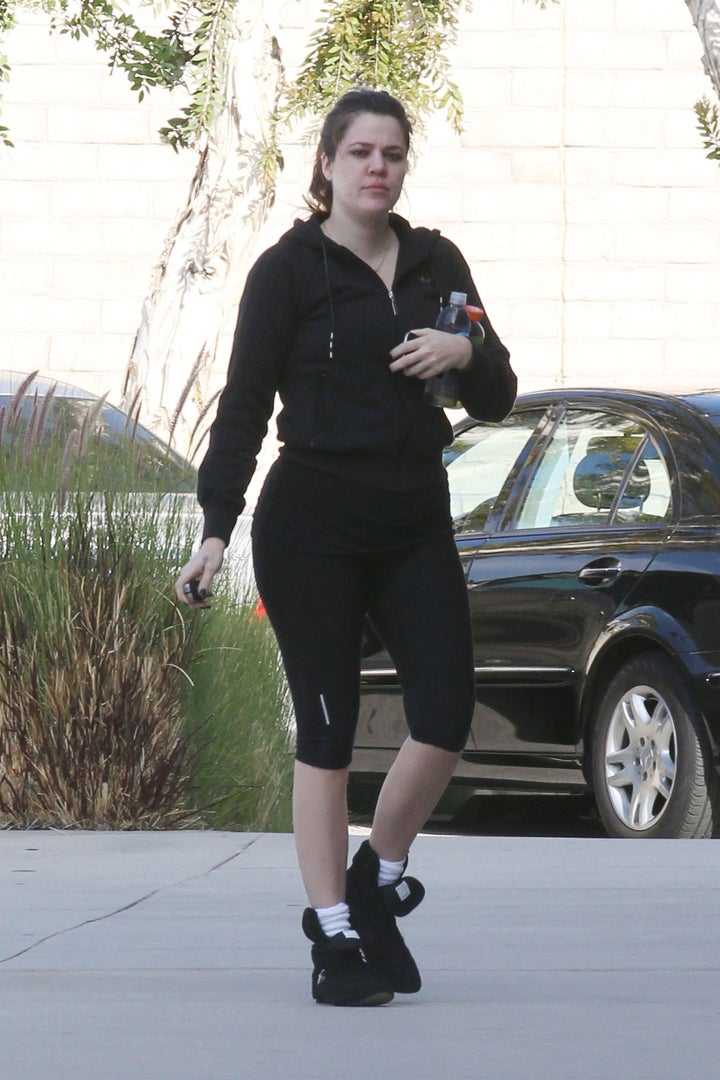 Kudos to Khloe Kardashian. The 27-year-old reality star hit the gym on Dec. 1 sporting an au naturel look.
The entire Kardashian family is known for wearing a ton of makeup -- they do it well mind you -- but it's nice to see Khloe let her skin breathe for a change.
Khloe told XOJane.com back in September, "We joke and say we are like trannies because we love hair and makeup. I don't think we necessarily need it, but we love it. But Kim, definitely, if you take off what's on her face, her face is the exact same. She doesn't need [makeup] ... It's just like a mind thing to her. She really doesn't need any of that on her face."
The reality star who along with her husband, Lamar Odom, were recently dubbed by Celebuzz, as the 'Happiest Couple of 2011,' also told XOjane.com, "At first we had like publicists and people who would tell us, 'Girls, tone it down, stop wearing all that makeup.' But then we would read on our blogs -- like in the comments and everything -- and was like, 'What lipstick is this, what mascara do you use?' We were like, 'We love makeup -- so why try and be what we are not?"
Point taken, but at least Khloe knows not to bother when she's planning on working up a sweat.
PHOTO: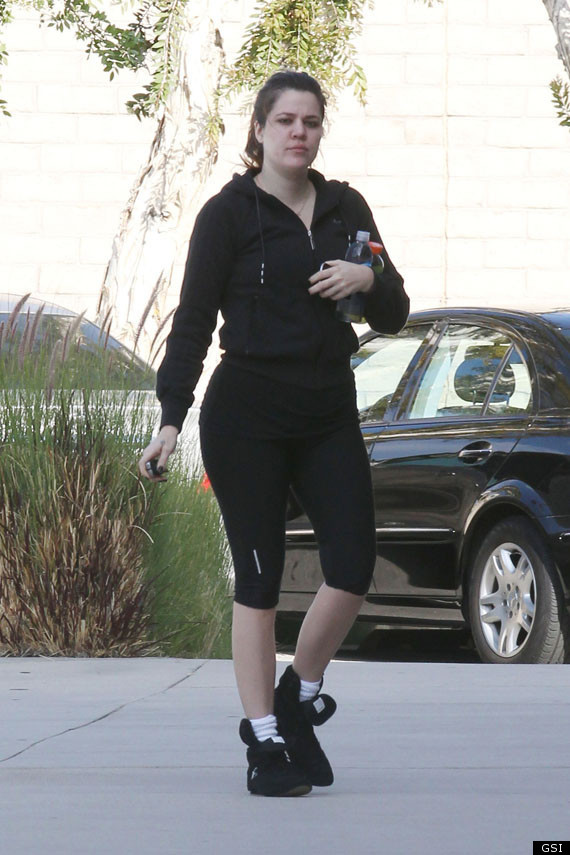 Check out more natural beauties below:
PHOTO GALLERY
stars without makeup(CLONED)
Calling all HuffPost superfans!
Sign up for membership to become a founding member and help shape HuffPost's next chapter