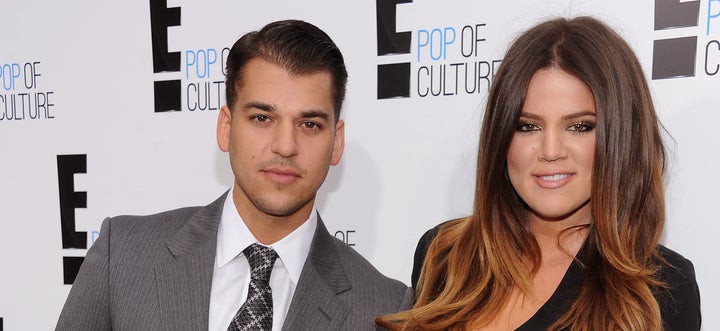 For as much as the Kardashians are in the news, the family rarely speaks about 28-year-old Rob Kardashian, who has stayed away from the spotlight for nearly two years. But in a new interview with People, Khloe Kardashian talks about some of the struggles she's gone through with her reclusive brother. 
"Rob is such a great guy," said Khloe. "He's charming, charismatic, everything. That's what's so infuriating. I'm like, 'Where is your will to live life? Let's be around people!'"
Rob hasn't appeared on an episode of "Keeping Up with the Kardashians" in years, though he did share his first selfie in months in August. The sock designer and former reality TV star lives with sister, Khloe, but rarely ventures out of the house. 
"I've been working on my patience," said Khloe in her recent interview with People. "I've been really trying. But I have my moments and I do snap. I've offered to get a chef, I'm like, 'What's your excuse?' But it's not just that. I can't win life for Rob. I have to wait until [he's] ready to do it for himself." 
Khloe spoke with E! News anchor Maria Menounos in April and said that her brother was starting to work out and "trying to get his groove back." But still, Rob had demons to face. 
"It's not just one thing. I think it's a ton of things," said Khloe. "The loss of my father, he's never really dealt with -- he went straight into college after that happened and kind of pushed everything aside and manifested himself in college and did so well and succeeded in school ... Also, losing Lamar in his life [when Khloe and Lamar Odom separated] was a big thing for him because he lost his next father-slash-brother figure." 
We're betting there's a lot more talk about Rob in Khloe Kardashian's upcoming memoir, Strong Looks Better Naked, which hits bookshelves on Nov. 3. 
PHOTO GALLERY
The Kardashians
REAL LIFE. REAL NEWS. REAL VOICES.
Help us tell more of the stories that matter from voices that too often remain unheard.