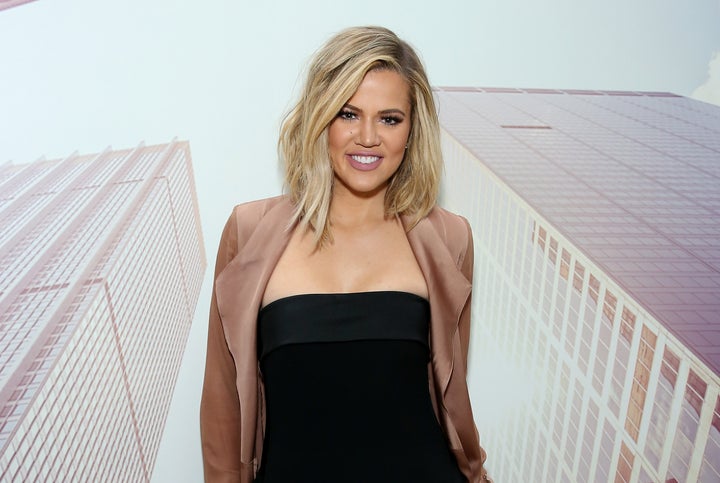 At time of publication, Khloe Kardashian has 43.8 million Instagram followers, 19.2 million Twitter followers and 16.2 million Facebook likes. 
Khloe Kardashian is a social media queen. 
And yet, when The Huffington Post talked to her about her fans on the Internet, her thoughts were mixed, at best. 
"Social media is a great thing, but it's also demonic, in a way," she said.
Kardashian said she has to be "strong" to withstand the attention her posts receive in retweets and favorites, yes, but it's comments in particular that bother her. She usually regrets reading those.
"I notice when I do that, you get sucked into this thing," Kardashian said of reading the comments. "People will say something, and I go to their page, and they're either blocked or a picture of a sunset is their icon. I'm like, 'Who is this person judging me sitting behind a computer?' You only have two followers. I'm like, 'Shut up.'"
For a woman whose career runs off publicity, it might be hard to sympathize with Kardashian. But ask any Internet writer -- particularly any woman -- and they'll likely agree with her take on comment sections as the slop buckets for words online. Sometimes the reality star will take one perilous step further, actually responding to a nasty comment -- like she did last Thanksgiving after posting photos of suspiciously perfect pastries. She regrets that, too.
"When I'm done, I'm like, 'Why'd you do that? You just gave them everything they wanted,'" Kardashian explained, exasperated.
Certain sites are more trouble than others. Surprisingly -- given persistent complaints from high-profile users about the company's harassment policy -- she prefers Twitter, commenting that she usually observes more hateful messages on Instagram.
"I don't know," she said simply, in lieu of explanation.
The "Keeping Up with the Kardashians" star appeared in New York City this week at an event promoting a new injection-based treatment for what informational materials called "submental fullness," or that soft, fatty skin under the chins of all human beings.
The treatment, Kybella, is accompanied by a peppy marketing campaign its manufacturer calls The Chin-Up Movement. Kardashian led a panel discussion Thursday comprised of a psychologist, a patient, a medical doctor and a photographer to introduce the treatment, which she pointedly does not endorse.
Aware of herself as "the fat sister" -- her words -- she recalled how much of the media attention she'd received was based on her appearance. ("Keeping Up" debuted in 2007 around the birth of social media.) As a result, she relates to the campaign's purpose, which, according to a marketing representative, is about "not letting things that bother you, like a double chin, get in your way."
"I feel like any place you go, on any level, you're going to get critiques," Kardashian told HuffPost when asked about the appearance-based criticisms she's received on and offline.
The reality star also doesn't see a problem with injections -- or plastic surgeries, laser treatments, dermal fillers, for that matter -- saying they should be treated more "like makeup."
"If there's a solution to something, if there's something that bothers me, and I can fix it, why don't I fix it?" she asked. "Who am I proving that to?"
Calling all HuffPost superfans!
Sign up for membership to become a founding member and help shape HuffPost's next chapter
BEFORE YOU GO
PHOTO GALLERY
Khloe Kardashian 100 Sexiest Photos