Khloe Kardashian loves a good sweat session. One glance at her Instagram feed is enough to tell you that.
The reality TV star recently shed around 40 pounds by undergoing a major lifestyle change. She said a combination of a healthy diet, a new-found love for exercise and a healthy mindset is what helped her drop the weight.
"I definitely think the physical and the mental go hand in hand," Kardashian told People Magazine in an exclusive interview. "I feel so good in the gym that it [affects] the rest of my day. It's a healthy addiction. It's like buying your sanity!"
She's absolutely right. Working out has countless positive affects on mental health and wellness. Physical activity can lower stress levels, boost happiness and decrease symptoms of depression.
Kardashian also told People what her standard meal plan looks like: She's a breakfast eater, and will usually start the morning with eggs and oatmeal. She also stocks her fridge with healthy snacks.
"I want whatever is quick, so having healthy items available when I'm hungry, there's no excuse," she said.
Her diet certainly isn't as strict as Giselle Bündchen and Tom Brady's. Kardashian said she doesn't "deprive" herself, and will treat herself to handfuls of M&Ms and pizza when she craves it. Her philosophy is moderation: "I'll still have a piece of cake; I just won't have two of them!"
Read more about Khloe's life changes at People.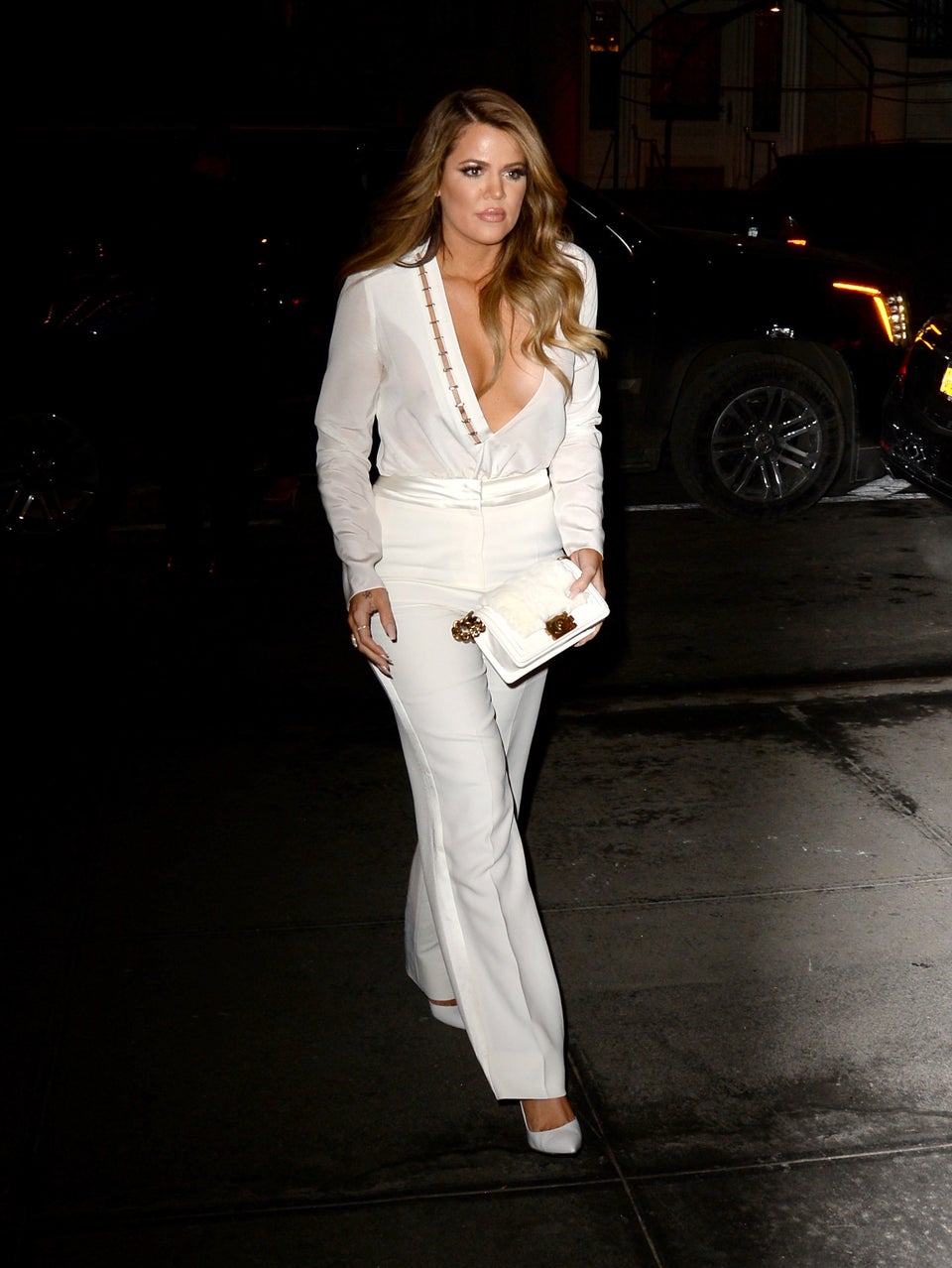 Khloe Kardashian's Best Looks Of 2015