Khloe Kardashian didn't get off to the best start in the first few weeks of her "X Factor" hosting gig, and Thursday on HuffPost Live she discussed the many factors that contributed to her initial struggles with live TV.
After getting the job only a week before the show's live premiere, Kardashian quickly found herself feeling like a rookie. "I've never done live TV before, and I was asked to not do any hosting lessons because they wanted me to be just myself. I found the day before because the stage was just built, that I couldn't read the teleprompter without glasses, so I had to get contacts the day before," she explained.
Live TV presented many new challenges for the veteran reality star. "Just learning how there's a screaming audience and you don't yell because the mic is right there ... I will have an earpiece in my ear, and while I'm trying to read the teleprompter then I have someone counting down ... and they're like, 'Okay, ask Simon this or that' ... There were so just so many pieces I never knew were involved in live TV," Kardashian said.
"I do feel like through every show I got better and better, but my first week I literally was like, 'I am going to die. I want to fake a heart attack,'" Khloe continued.
Still, through all her struggles, Khloe said Simon Cowell had her back. "I actually love Simon. I love that personality, I love the honesty. He was so phenomenal to me. He could tell I kind of lost my confidence the first week ... I got insecure for a minute, and Simon told me, 'I hired you for you, I could have hired any trained host, so be yourself.' And as soon as he said that, I felt like I was getting into my groove, and then it was the finale and now it's over," she joked.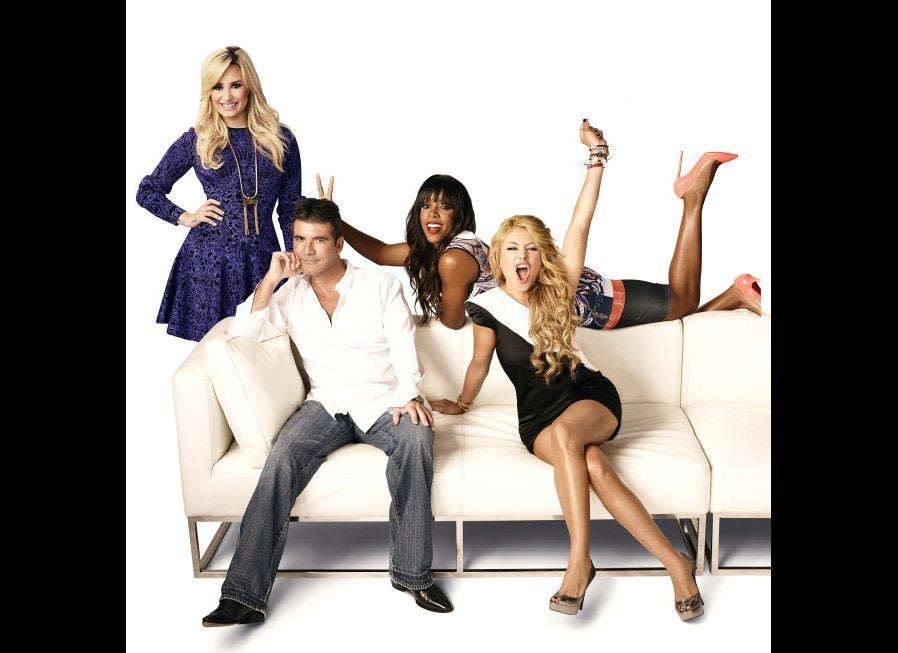 The X Factor
Popular in the Community