Khloe Thompson, who lives in Southern California, sews together durable bags and fills them with essential items for homeless women in her community.
These "Kare Bags" are created as part of her charity called "Khloe Kares," which is done all outta love, she wrote on her GoFundMe page.
"I believe that love is a blessing, and that's why I love to do things for other people, and help people in need."
Khloe and her grandmother design and sew the bags themselves. The 9-year-old then tosses basics, including toothpaste, wipes, deodorant, soap, washcloths, feminine products and hand sanitizer into the bags and delivers them to homeless women with her mother's help, according to Fox11.
While the 9-year-old's project is a compassionate one, it also stems from a very personal place. Khloe mentioned to Upworthy that on her way to school, she'd pass by the same homeless people.
"And I would ask my mom, 'What can I do to help?'" she explained to the outlet.
That led Khloe and her mother to create the initiative. And so far, it's been well received. She told the talk show The Real that the women who have gotten one of her Kare Bags react "really happy," often giving her hugs.
Her good deeds have even scored her some serious points at school.
"They thought I was the class superstar," Khloe told The Real, regarding the moment her classmates heard about her project.
The 9-year-old's good deeds won't stop at her bags. She's started a fundraising page to help with more projects in addition to her Khloe Bags. So far, she's raised $3600 out of her $10,000 fundraising goal in over two weeks.
With the funds, she hopes to get her organization registered as a 501(c)3 charity with her mother's help. She also plans to hold a toy drive with the aim of supplying kids living in group homes with something to "brighten their day," along with other charity events.
Related
Before You Go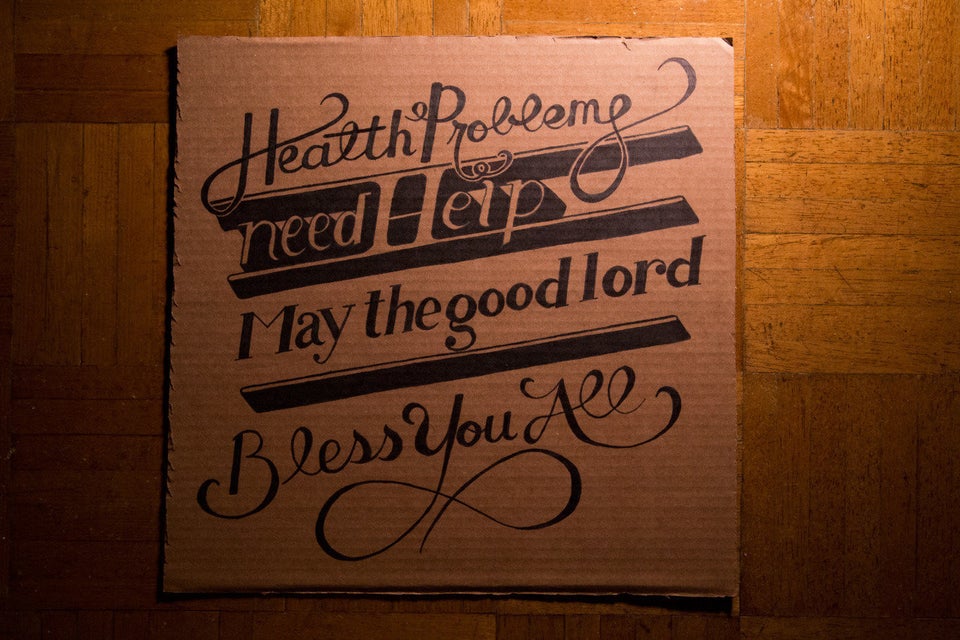 Artist Redesigns Signs For Homeless People