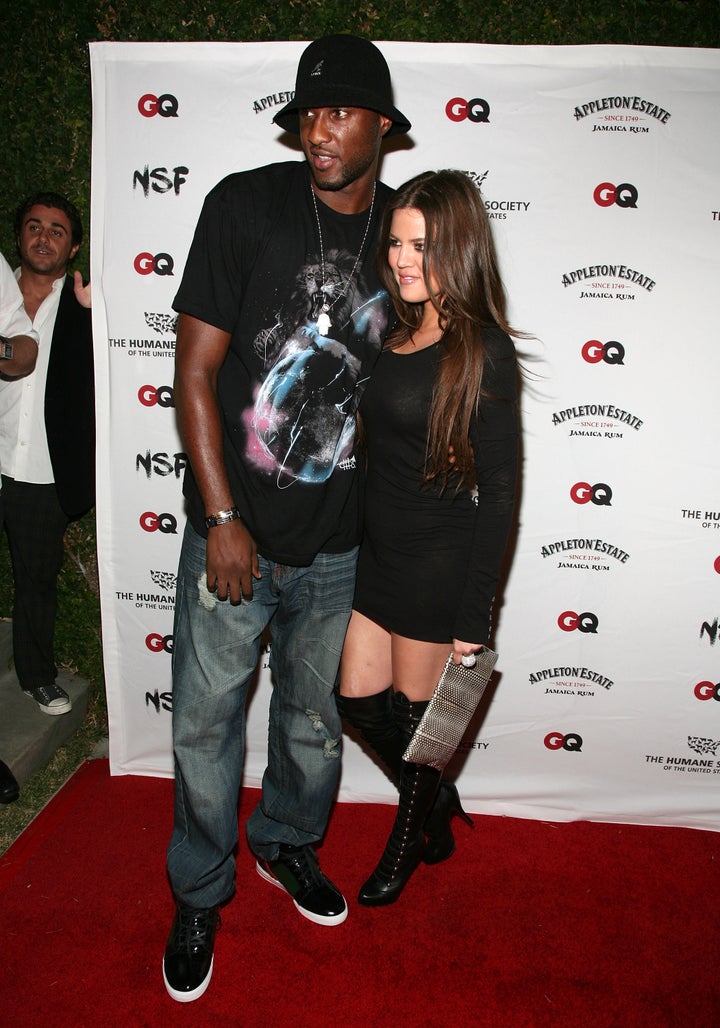 Despite defending their non-legal Sunday 'wedding' as a real marriage, (they have yet to sign prenups and have no legal marriage to date) Khloe Kardashian and LA Laker Lamar Odom's scripted ceremony has further been exposed as fake.
The event was being filmed for a November 8 episode of the E! show "Keeping Up With The Kardashians," and crews caught walkie-talkie chatter from the show's producers, and it's now on TMZ.
In the audio, posted below, the producers are heard debating a line from the wedding script, specifically when during the festivities Khloe should tell her stepdad Bruce Jenner that she considers him her real dad. Biological dad Robert Kardashian died in 2003.
Watch November 8 to see if she says it just after Bruce walks her mom down the aisle, as producers decide that is a better time than just before he walks Khloe down the aisle.
They are also heard discussing how many steps Khloe should backup before going in for the ceremony. They settle on 10.
LISTEN:
Popular in the Community