The New York Post reports the victim, identified as 58-year-old Ki-Suck Han, was attempting to "protect fellow straphangers from a deranged man" at the 49th Street station when he was suddenly shoved onto the tracks by the suspect.
Bystanders frantically waved and yelled, trying to halt the oncoming Q train from hitting Han, but their attempts proved futile.
"He got caught between the train and the edge of the platform," said William Van Alstyne, who witnessed the horrifying scene. "He got caught between the train and the edge of the platform. He got dragged. You could see the trail of blood from where he got hit to where he stopped."
A Post freelance photographer happened to be on the platform and captured the moment just before Han's death. In the photo you can see Han trying to hoist himself up onto the platform, as the train comes barreling towards him. Umar Abbasi says he attempted to warn the train conductor by flashing his camera, but to no avail.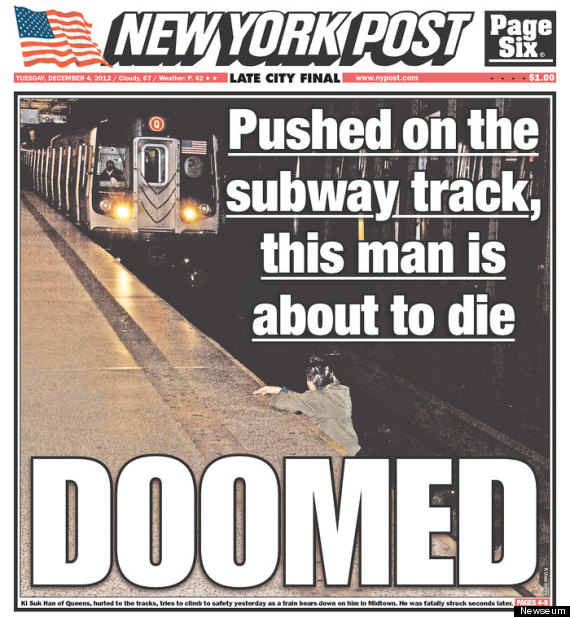 Before the incident, onlookers say the suspect and Han exchanged heated words.
NYPD spokesman Paul Browne said the suspect was believed to have been "talking to himself" and most likely instigated a fight with Han.
"At least one witness felt that the aggressor was emotionally disturbed," Browne said.
Han was rushed to St. Luke's Hospital where he was pronounced dead. He is survived by a wife and college-aged daughter.
Officials released this image of the man believed to be the attacker who pushed Han: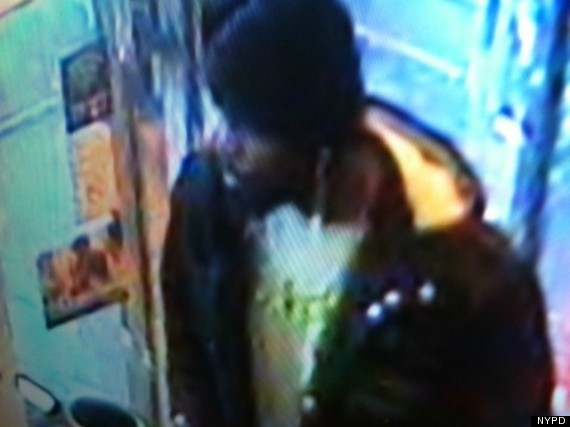 Correction: A previous version of this article used an incorrect spelling of the victim's name.