Photography + Aesthetic + Design = Color Regency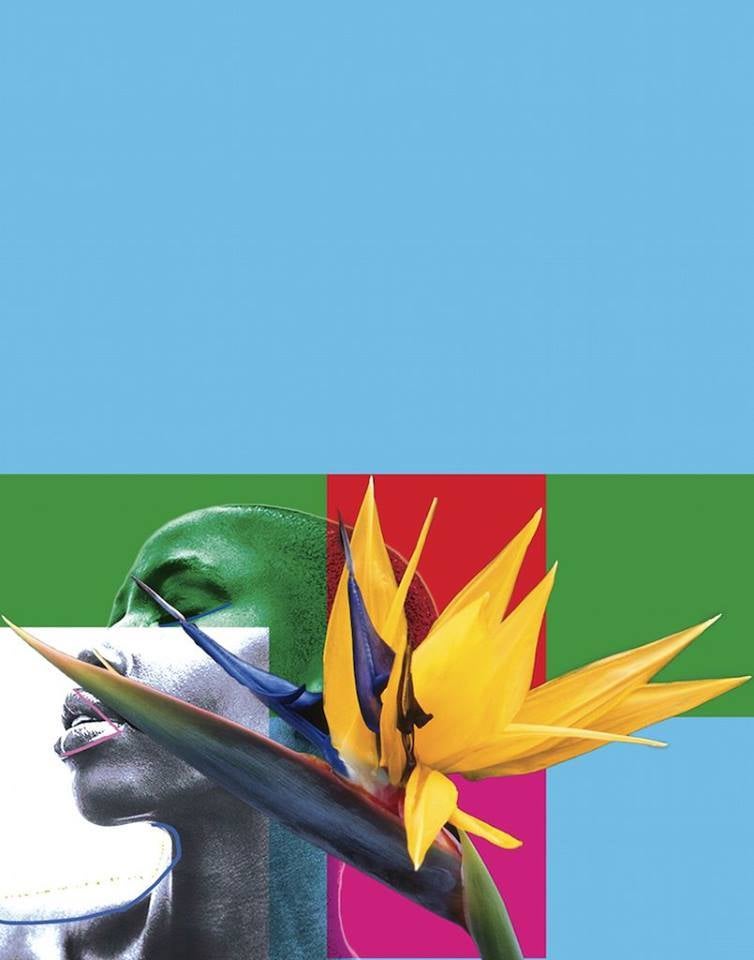 I'm dedicated to understanding our culture and also using art to translate it to others
The first time I saw the graphic illustration above, I fell deeply in love. Hypnotized, I couldn't look away. Or, at least, it is a feeling akin to falling in love. A sensation of profound sadness balanced with even greater elation and wonder. That feeling had in it, hints of desperation and it's counter measure of extreme hustle. If I said there was no envy, I'd be lying. Jealousy over what? Well, what if someone else saw it and realized it was as beautiful as I did? Admittedly, those are a ridiculous cacophony of feelings and thoughts and insecurities. But, yes, falling in love - that's what that madness can be like. It's like taking a mind altering hallucinatory drug. And when you see Kia's work you will fall in love. Your body will supply a natural cocktail of body hormones, visions, and feelings of majesty. Her work will challenge you and direct you higher. You will become mad with visions of a world in our midst but only realized upon her canvass.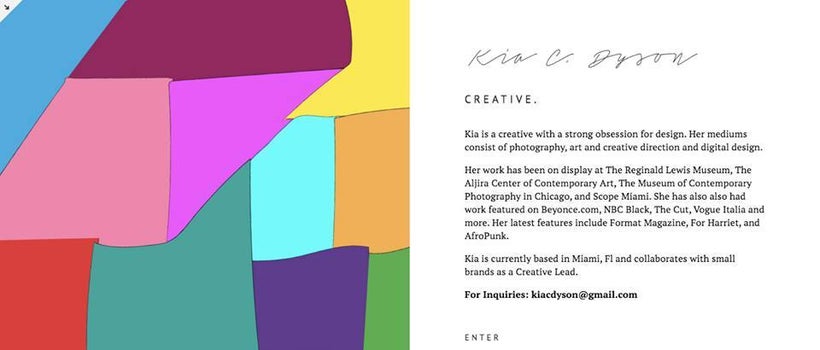 I needed a bit of sunshine. Some color.
Now, why fall in love, right? Just look away, hommie! Don't even gaze into the eyes of a Kia Dyson but I'll tell you what - you will miss out because there is a regal quality to the work. What she sees is the greater African vision and it is filled with "kings and queens, followed by princes and princesses" - she sees and manifests a vision in her work. It is indeed imperial and regal, the crowns are implicit and explicit within her work. The colors are dark mahogany with primary colors softened into pastels, a sharp contrast.
I asked Kia about the inspiration in her work and she said, "Whenever I'm compelled to create, it's usually for self-care. And that's usually based on current events. Like most people, the constant reminder of lives being taken and being told you're not important plays a big factor in what I do. I'm dedicated to understanding our culture and also using art to translate it to others."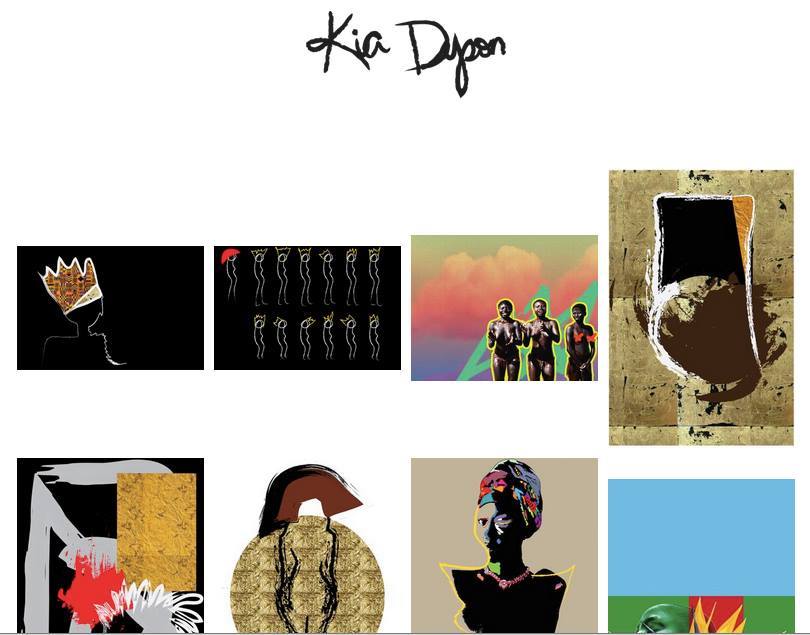 But, as I was creating this I thought about the short lives that most live and that's where the fizzled out line comes from
I asked Kia about each one of her pieces and this is how she laid it out beginning with Paradise, the first piece with the ebony bust garnered by the bird of paradise flower, the one I fell in love with like an elementary boy school boy getting hypnotized by a classmate for the first time. Her explanations are no less dope, surreal or ethereal- a synthesis of emotion, confidence in emotion, supreme intellect and cosmic consciousness.
"Paradise was one of the first digital art pieces I created. I started creating digital collages as a way to cope with the constant news of brutality amongst Black and Brown people in this country. I needed a bit of sunshine. Some color. "
The work below is a stark contrast but no less demanding in attention and Africaness (yes, that is a brand new word, hereto unseen).
"Crown Him King came after Tamir Rice and it's part of a series called Black Gold. I created this to show strength and power in our young men. But, as I was creating this I thought about the short lives that most live and that's where the fizzled out line comes from."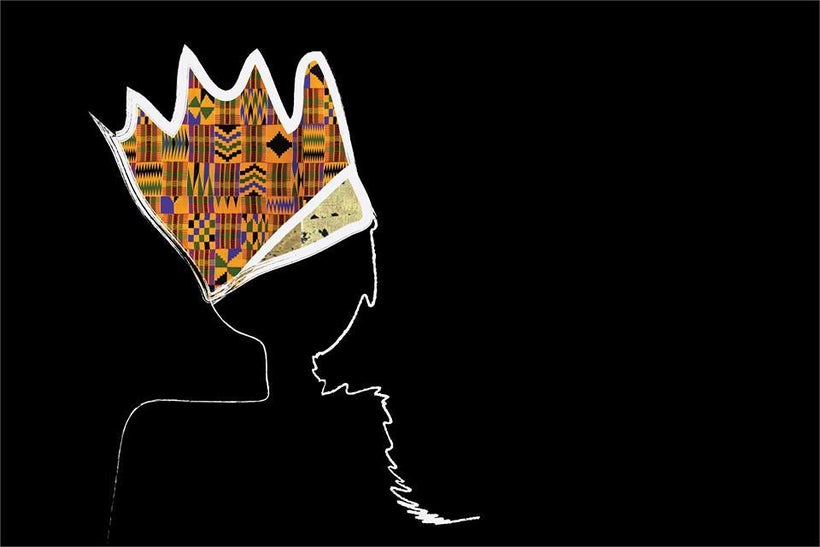 Finally, there is "Waiting Man", a photo produced of best selling author Jason Reynolds. Jason Reynolds is the model in the photos but he is also a best selling author with recent hot cake sellers like When I Was the Greatest, for which he was the recipient of the Coretta Scott King/John Steptoe Award for New Talent or the Coretta Scott King Honor books Boy in the Black Suit and All American Boys (cowritten with Brendan Kiely, also the winner of the Walter Dean Myers Award). There are many more accolades but that's not the point, the point is what happens when excellence matches excellence and what is created as a result.
"The Waiting Man is a photo I produced for the Dandy Lion project. I've been associated with this exhibit for a few years and this piece seems to be a favorite. When I thought about what I wanted to submit for this exhibit, the first person to come to mind was my partner and friend, Jason Reynolds. At this time, he was the true definition of a black dandy- well dressed, smart and woke."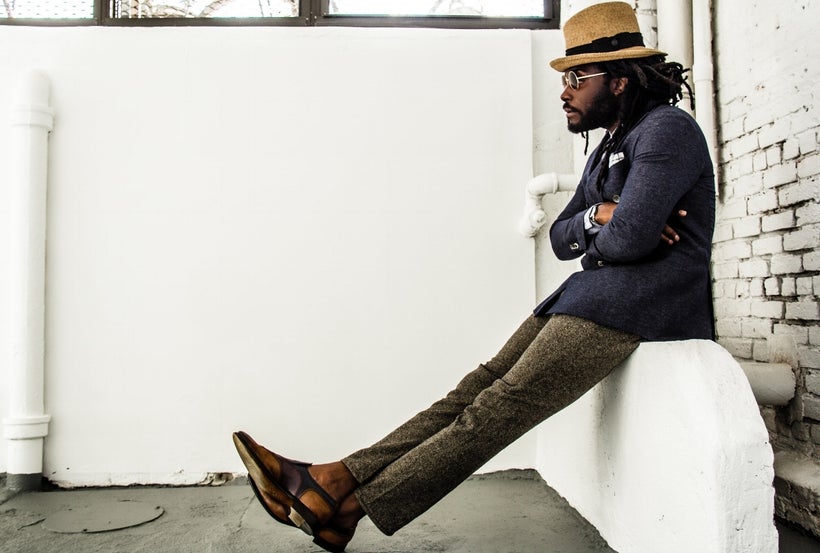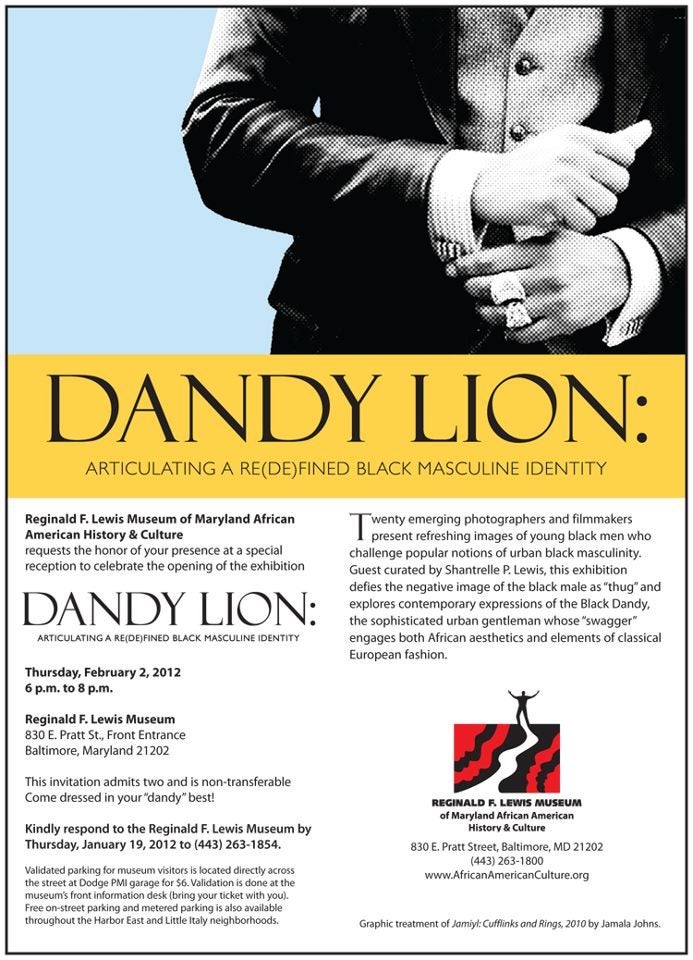 "Kia Dyson is a visual artist with a strong obsession for aesthetics. She has a distinctive taste of melding fashion and documentary photography to adding a little simplicity to the world wide web through digital design.  Currently based in Miami, Fl, she works with professional and personal clients to enhance their online presence and business identity." www.kiadyson.com
"Her work has been on display across America and has recently made it's way across the pond to the UK along with the traveling exhibit, Dandy Lion: (Re)Articulating Black Masculine Identity. This same body of work  was just reviewed in The New York Times." www.kiadyson.com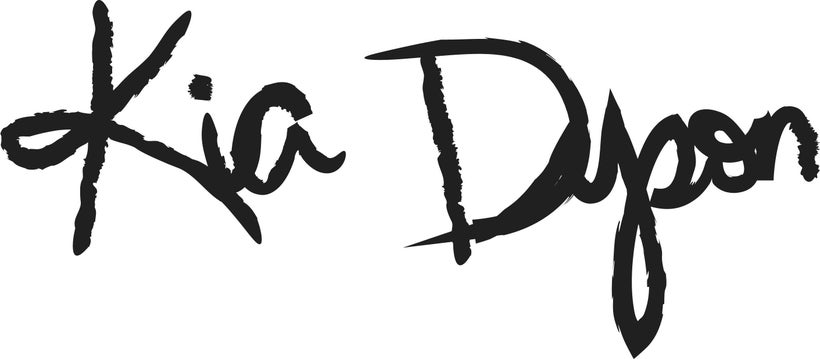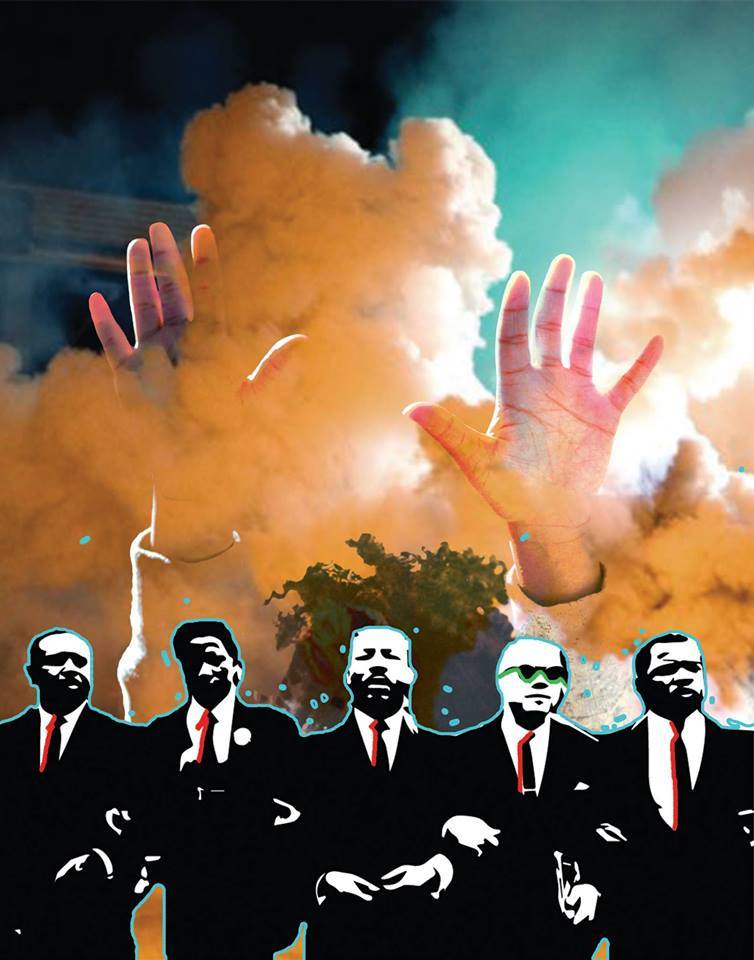 Calling all HuffPost superfans!
Sign up for membership to become a founding member and help shape HuffPost's next chapter
This post was published on the now-closed HuffPost Contributor platform. Contributors control their own work and posted freely to our site. If you need to flag this entry as abusive,
send us an email
.