Put on makeup while you drive? You'll make a pretty corpse, Kia Canada warns in a provocative new campaign.
The car brand has released a series of print ads showing cosmetics morphed into lethal weapons. In one case, a lipstick is shown in the shape of a bullet.
"Applying makeup while driving can be deadly," the tagline reads.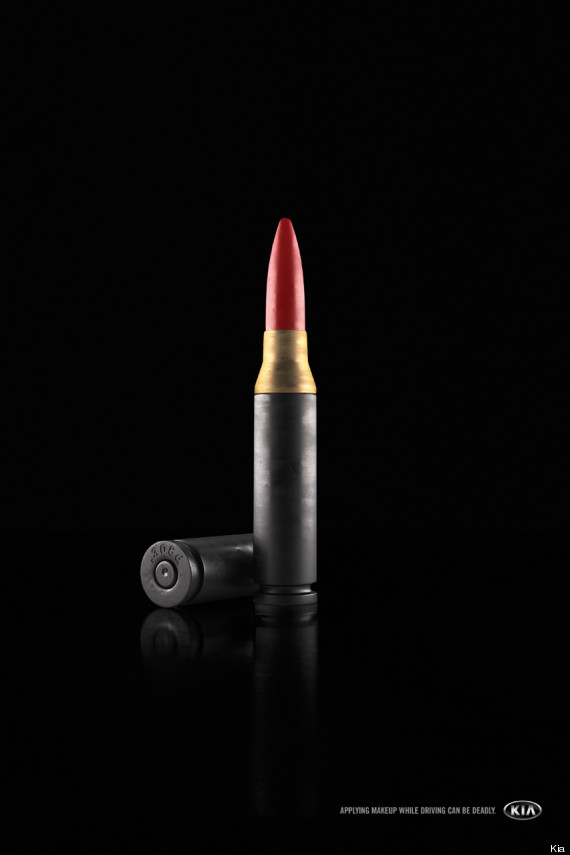 Does that mean mascara is the equivalent of texting? Kia reps and the agency that produced the series, Innocean Worldwide, did not immediately return requests for comment, but opinions abound about the public service thrust of the message.
Copyranter believes that Kia merely rode a trend, pointing out similar spots -- albeit in video form -- for MINI Cooper and Volkswagen. The latter stated that 500,000 road crashes are caused by women putting on their faces.
What do you think of the ads? Tell us in the comments section below.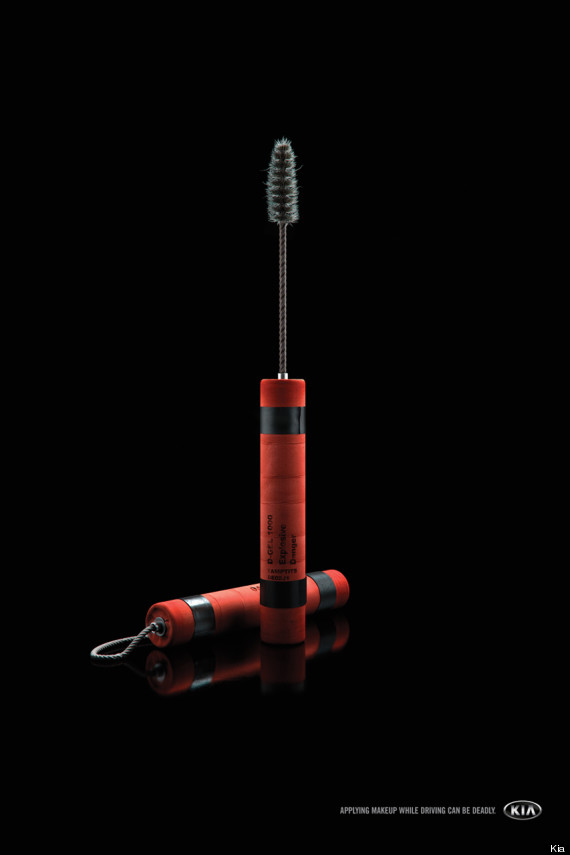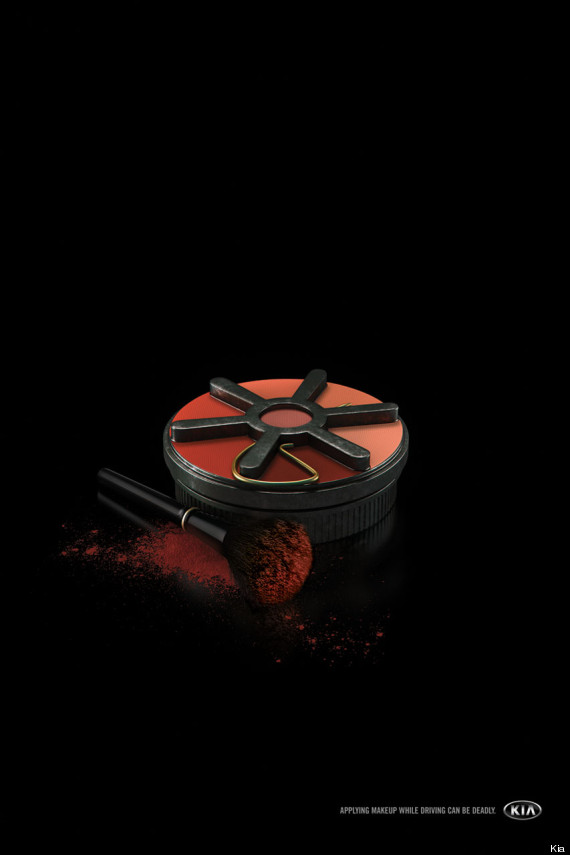 More ads that got people talking: