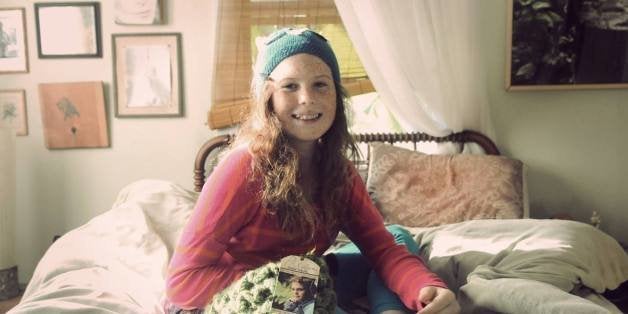 For 11-year old Kia'i Tallett, living on a remote farm on the Big Island of Hawaii means you learn to make what you want to wear with your own hands.
"We like to make things instead of buy them," Kia'i told HuffPost of her family. Her parents, artist Sally Lundburg and surfboard shaper Keith Tallett, encourage their daughter's creative process.
Kia'i started knitting hats when she was five years old and eventually found herself with more hats than she knew what to do with. Her mom introduced her to Etsy, and Kia'i decided to open a shop to sell her creations.
"I kept bugging [my mom] about it over and over again," Kia'i said.
Currently, Kia'i sells knitted cuffs and hats and felt flowers, but her resin rings are her biggest success to date, with a shop in Seattle, called Anima Mundi, placing a large order.
The unique, upcycled rings are made out of leftover resin from her dad's surfboard shaping. Kia'i selects the material from her dad's shop, he helps shape them, and together they sand them down until Kia'i is satisfied.
(Story continues below...)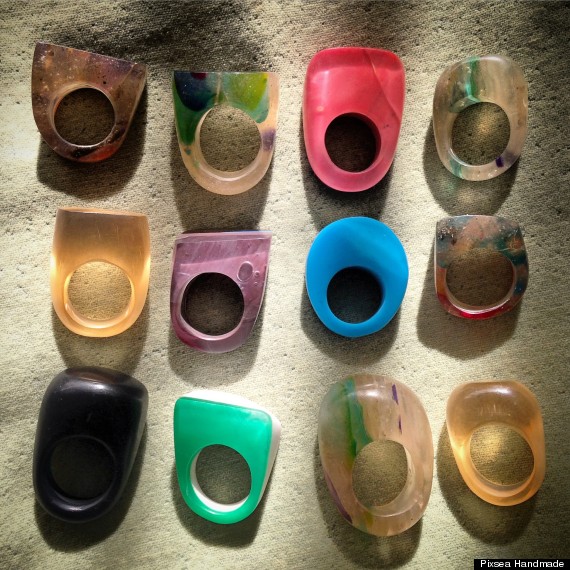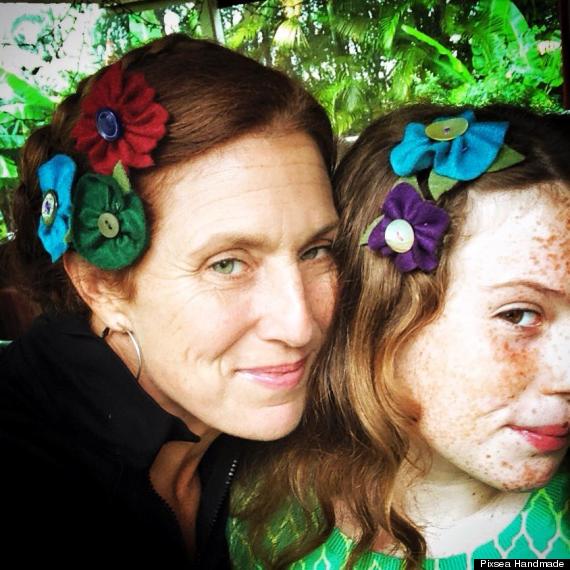 Sally Lundburg (left) and Kia'i Tallett are building a small business together out of Kiai'i's handmade goods.
Kia'i's family encourages her entrepreneurial and self-sufficient spirit. Kia'i has learned how to price her products, how to ship them to her customers on a time schedule, how to find inspiration from other sources and how to incorporate and work on new ideas for her business while balancing her school work.
(Story continues below...)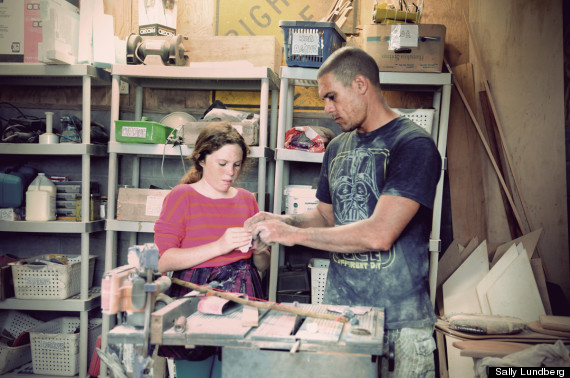 Kia'i works on the rings with her dad, Keith, a surfboard shaper and artist.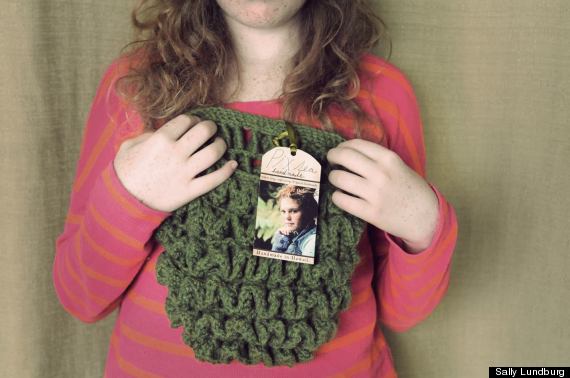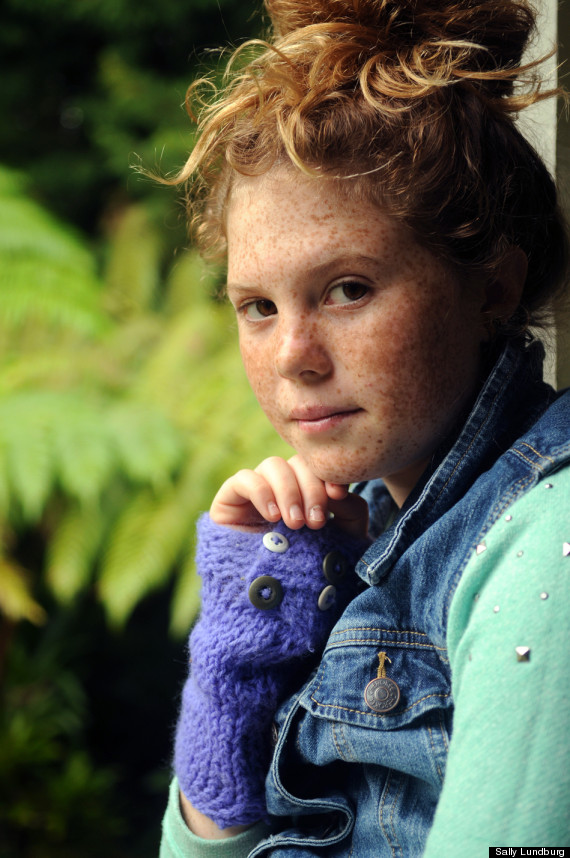 Lundburg says it's been a learning experience for the whole family.
It's Kia'i's shop so that she can save money and slowly learn about starting and running a business... Our goal (and hers) is that she will eventually be able to run this little business herself. Keith and I will most likely branch off into our own separate shop, but for now this 'learning about marketing online' process is something we are all doing together.
Kia'i is eager to offer advice to other entrepreneurs: "Find something you like to do or make, and make sure you really like it, not just the idea of it. Be consistent with quality, and start small. Find someone who can help you, or who wants to collaborate -- that makes it more fun!"
Before You Go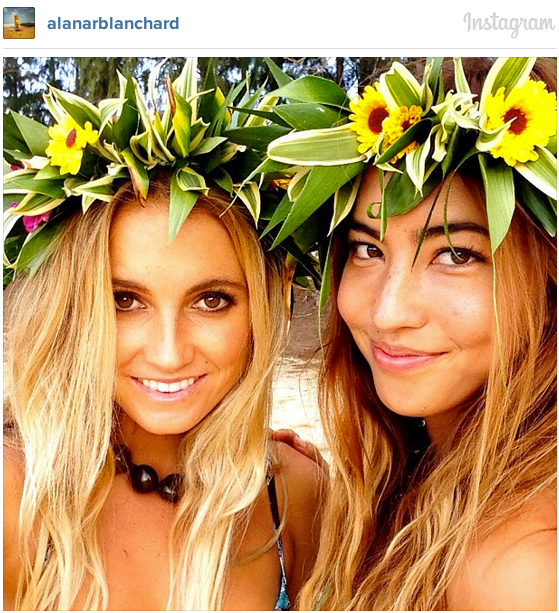 Surfer Chick Style