"What should we do today?"
It's amazing how many Summer days start with this simple, yet daunting, question. Amid the haze of sweltering temperatures, the days start to slip away and even hitting the beach or throwing backyard barbecues can start to lose its allure.
So in an effort to ensure you live out every moment of Summer 2017 to its fullest, we've rounded up a list of the five most exciting Kickstarter projects to take your summer to the next level.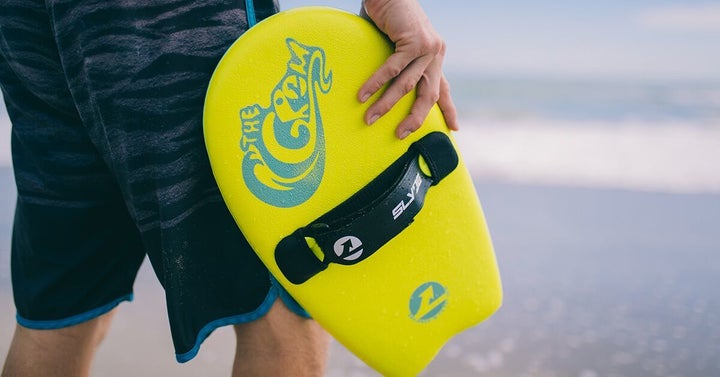 If you dream of spending your summer gliding across waves but don't want to break the bank on an expensive board or time-consuming surf lessons, the Grom Handboard is for you. With this new model, Slyde Handboards has adapted its customer handboard designs into a lower cost and more portable option.
Since its 2016 appearance on Shark Tank, Slyde has launched a community of avid surfers who are turning to the ease and portability of handboards over more traditional longboards.
The Grom Handboard allows surfers to hydroplane across waves with speed and precision; the board's custom angles helps surfers of all experience levels catch more waves by lifting them out of the water and reducing drag.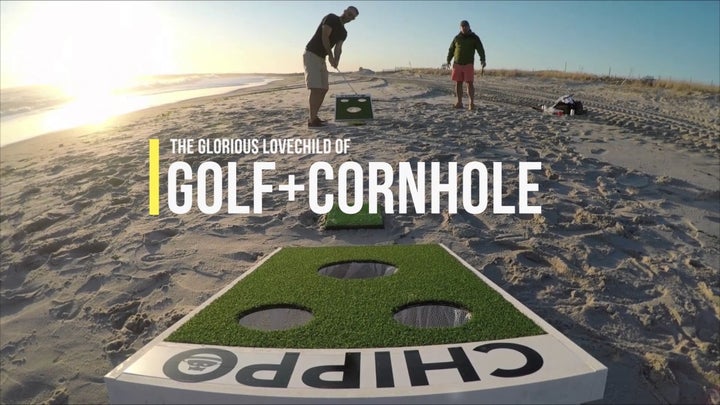 The summer months would not be complete without a healthy dose of golfing and backyard barbecues. With an equal love of both past times, the founders of Chippo decided to find a way to combine the two.
Their patent-pending model is a cross between cornhole and golf, and is sure to be the best addition to every backyard party and tailgate this year. With Chippo, you can fit a short-game practice in without missing out on the betting, beer-chugging, and friendly rivalries in lawn games.
Chippo is also highly portable, making it the perfect accessory for every social event on your calendar this summer. So, if you think of yourself as a budding golf pro or cornhole champion, you can raise the stakes by supporting Chippo's current Kickstarter's campaign.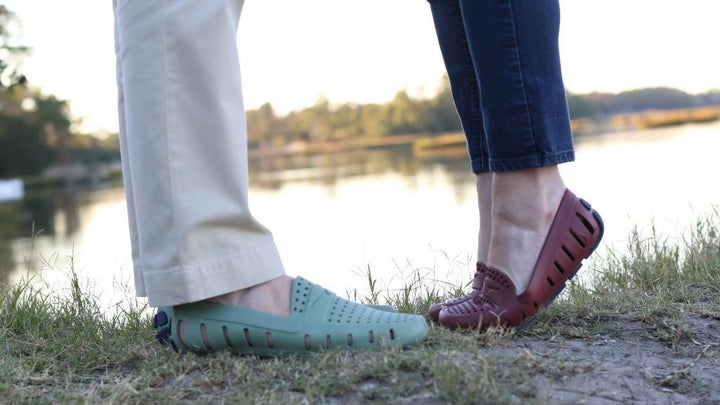 Nothing ruins a summer outing more than incompatible footwear. Soggy loafers and sand-filled sneakers can turn the best summer adventures into neverending nightmares. However, no one really wants to rock water shoes over vintage sneakers, even if increase comfort is assured. Luckily, this summer you won't have to sacrifice style for comfort. Floafers are a foam meets fashion shoe model designed for active men and women. Using the sleek and classic design of driving loafers as inspiration, the team behind Floafers has created the ultimate modern summer shoe using environmentally friendly-EPA foam.
With slip-resistant soles, Floafers are the perfect option for traversing across beaches, backyards, and everywhere in between. The foam boasts anti-microbial properties that mitigate any bacterial or odor buildup. Plus, the shoe's ventilation features also means that even if the rest of your body is burning up under a blazing sun, your feet will remain cool and comfortable.
And with a design that replicates sophisticated driving loafers, you won't have to ask your friends to crop our feet out of their Instagram shots. If you contribute just $40 to Floafer's current Kickstarter campaign, you'll receive a complimentary pair of Floafers in the color of your choice.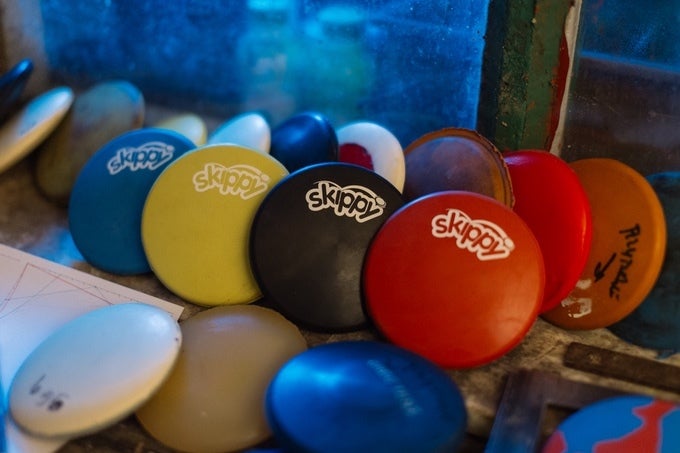 Skipping rocks on the water will always be one of the simplest joys of summer.The founders of Skippy recognized that simple and universal summer pleasure, but wanted to find a way to make skipping more social.
Their product is comprised of rubber discs that skip along water surfaces at distances up 130 feet. With a pledge of just $11 on their new Kickstarter campaign, you'll receive a pocket-sized Skippy disc in the color of your choosing.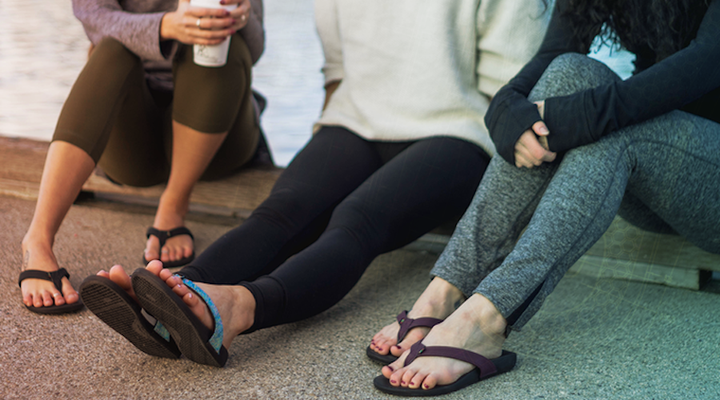 How much money have you wasted on flip-flops over the course of your life? If you're anything like us, you might be too scared to even attempt to tally. Flip-flops are a surprisingly fickle breed of shoes; they always look like the most effortless and comfortable options on scorching summer days, but more often than not, they cover our feet in blisters. Whether it's from low-quality materials or one-size-fits-all sole designs, most flip-flops require a significant breaking-in process. Wiiv, however, is turning the flipping the flip-flop world on its head with digitally-mapped custom designs.
Through Wiiv's technology you can capture the unique contours and arches of your feet on the Wiiv iOS app, from there you'll be able to order a pair of flip-flops that fit your feet to a tee - no painful breaking-in process required. Wiiv's current Kickstarter campaign is currently offering Early Bird pairs (valued at $95) for just a $70 pledge.
If the array of products debuting across Kickstarter is any indication, Summer 2017 is shaping up to be one for the books.
Support HuffPost
The Stakes Have Never Been Higher
Related
Popular in the Community