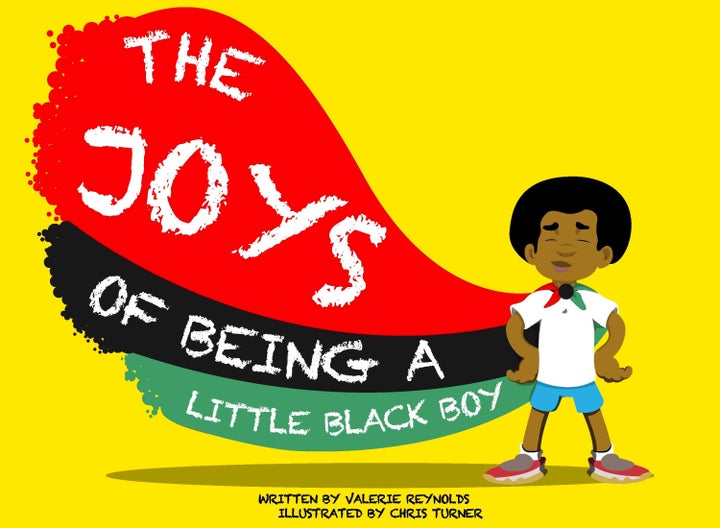 At some point in their lives, black men are forced to realize that no matter what they do, some people will never see their humanity.
To counter the negative perception of black men and boys, Chicago native Valerie Reynolds authored "The Joys of Being a Little Black Boy." The book follows a blissfully innocent adolescent named Roy in Chi City as he gets to interact with historical black figures like Barack Obama, Frederick Douglass and Jackie Robinson.
"Roy takes readers on a journey of joy through a historic adventure reminding us that many remarkable black men were once joyful little black boys," the book's publisher, Hurston Media Group, said in a statement to HuffPost.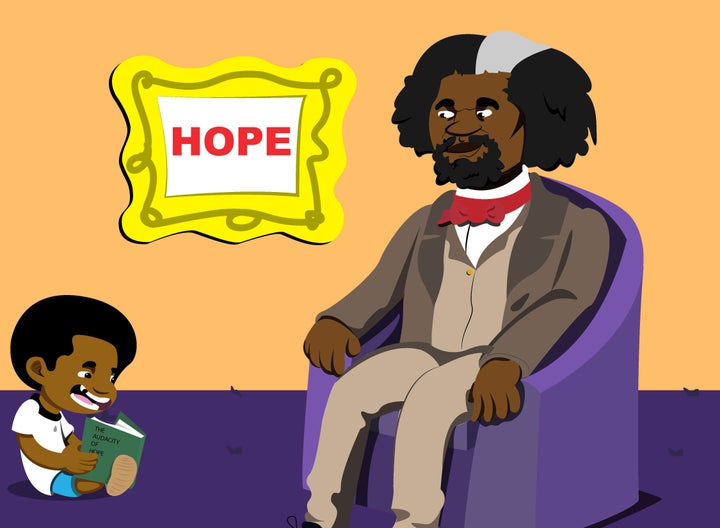 Reynolds told HuffPost why her book is so relevant to the present social climate. 
"It is very important to ensure little black boys are aware of the joy that they possess, much like the historical figures highlighted in the book," Reynolds told HuffPost in an email Tuesday. "Now, more than ever, it is critical to counter the dominant narrative that mostly portrays black men and boys as dangerous, violent and criminal."
In order to ensure her message reaches the masses, Reynolds began a Kickstarter campaign. She aims to raise $7,500 not only for the book's printing costs but also to donate copies to public schools throughout the country. As of Tuesday, the campaign has reached 70 percent of its goal. 
On the book's Kickstarter page, Reynolds points to the killing of Terence Crutcher by Officer Betty Shelby to illustrate the necessity of positive representations of black boys. In audio footage from a helicopter that hovered over the scene of the killing, a police officer is heard typecasting Crutcher by saying he looked like a "bad dude."
"This 'big bad dude' scared her because her understanding of Black men has been shaped by distorted images, stories, and depictions of Black men that are conjured by the media ... media misrepresentations have real and tragic consequences," Reynolds wrote on the campaign page. 
"We want this book to remind little Black boys who they are and whom they come from," she continued. "We also hope that this book illuminates the humanity of Black boys and reminds everyone that we are more alike than we are different."
The pledge levels start at $5, and each donation of $27 or higher comes with one or more copies of the book, along with other small items. Some pledge levels are named after young black men and boys who have lost their lives to police shootings or other racially charged violence. 
Reynolds hopes that by August, the book will make its way to classrooms and be available in retail stores. 
REAL LIFE. REAL NEWS. REAL VOICES.
Help us tell more of the stories that matter from voices that too often remain unheard.
BEFORE YOU GO
PHOTO GALLERY
Black History Books