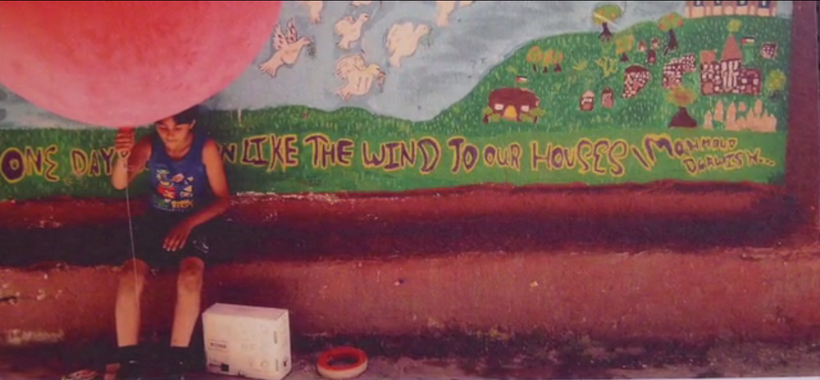 On October 3, 2016, exactly one day after returning to the US from visiting multiple refugee shelters in Germany, I received an e-mail from Angela Blanchard, President and CEO of Neighborhood Centers in Houston, Texas—the woman who invited my husband and I to go on the trip. We were invited to attend the IFS Conference with her in Berlin and to document—through audio, video and photos—lessons from European countries welcoming newcomers in a way that the US and other fully capable countries could and should be doing. But as my husband and I got back on our flights back to the US, Angela got on a flight to Lebanon to visit Bourj Al Shamali, a Palestinian refugee camp built in 1948. I'll do the math for you, as of 2016, that's a 68 year old refugee camp.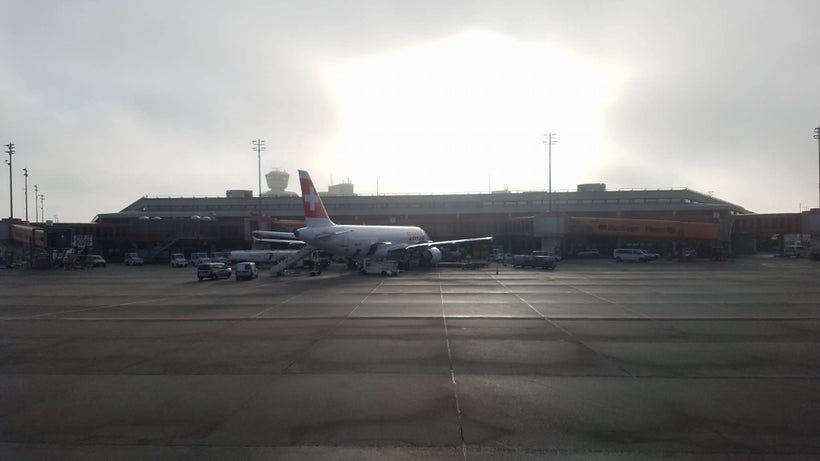 In her e-mail, Angela forwarded an unpublished draft of a Kickstarter campaign created by her friend, Claudia Martinez Mansell, formerly with the Food and Agriculture Organization of the United Nations, now working at Bourj Al Shamali refugee camp in south Lebanon. The crowdfunding campaign seeks to support the efforts led by 3 young citizen scientists in the camp (18, 19 and 21 years of age) who are brilliantly using big red balloons carrying tiny cameras to create the first ever detailed map of the camp for citizens. Their goal in this balloon mapping initiative, inspired by Public Lab, is to "analyze, improve, green and take charge of their environment", according to Claudia and her campaign page. The photos and visuals she posted from the camp speak for themselves. You can watch the video below or go to the campaign page to see the rich visuals.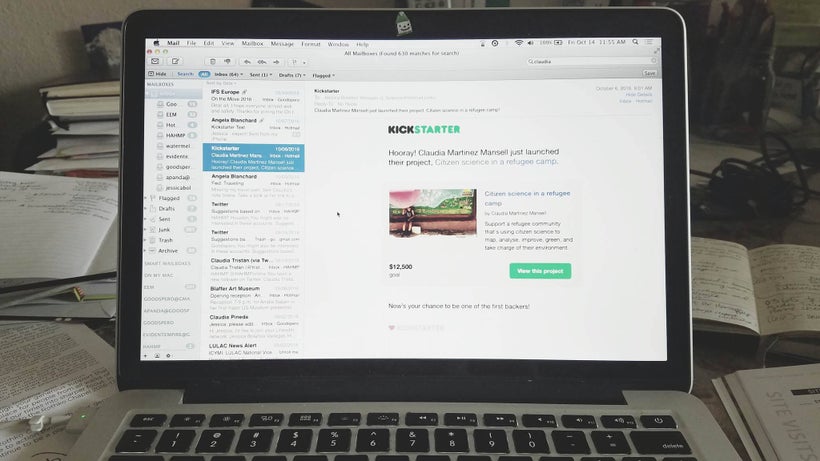 Not surprisingly, as of a week into their campaign, the project has over 130 backers and is 63% funded, with an ending date posted for October 31, 2016. The remarkable and one of the most inspiring parts is that this project is not something the youth leading it are hoping to get funded in order to carry out the project. The hardest parts of the project have already been entirely self funded and are being carried out. The campaign is really seeking help with the next steps, including printing small paper maps to distribute within the camp as well as the remaining transportation costs associated with getting the 3 young leaders in the camp to visit the US, where they've been invited to speak at a couple of events and learn new techniques from other citizen scientists and professionals. The first stop being the Graduate School of Design at Harvard University to meet with MEdiNA in Cambridge, Massachusetts and the second stop being the Public Lab Barnraising event at Louisiana Universities Marine Consortium in Chauvin, Louisiana. Both of the hosts have partially funded portions of the trip and the remaining costs are included in the Kickstarter campaign funding goal.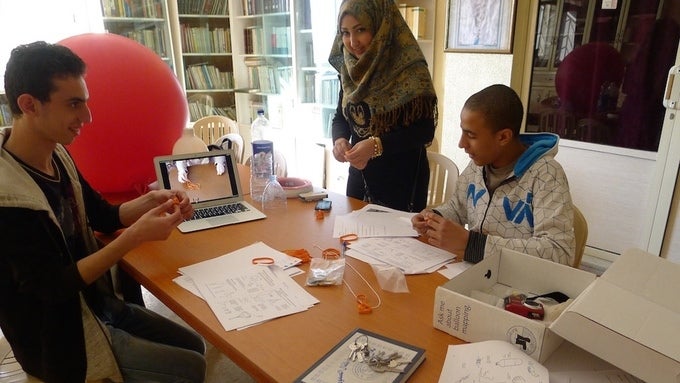 The campaign draft was shared in hopes of receiving feedback before it went live but 3 days later I received an e-mail from Kickstarter notifying me that the campaign was public. Claudia works FAST. I like that. This also forced me into urgency mode and I immediately responded with crowdfunding tips and tricks from a digital media campaign perspective. Supporting this kind of work is what I live for every waking moment of the day and often in my sleep. Usually that means teaching in person or hosting virtual workshops on how to best use social media platforms and multi-media digital tools or creating visual content through full scale video production or 360° VR (virtual reality) videos. This time it meant on the fly virtual advising for an international digital campaign on Kickstarter.
I rarely share crowdfunding campaigns and when I do it's because I am somehow connected to those involved, therefor I trust them. In this case, it is a friend of a friend who shares the same heart and passion for simply working with others who are working hard to find solutions for the most important global challenges of our time.
Co-Founder and Director of Digital Media, @Goodspero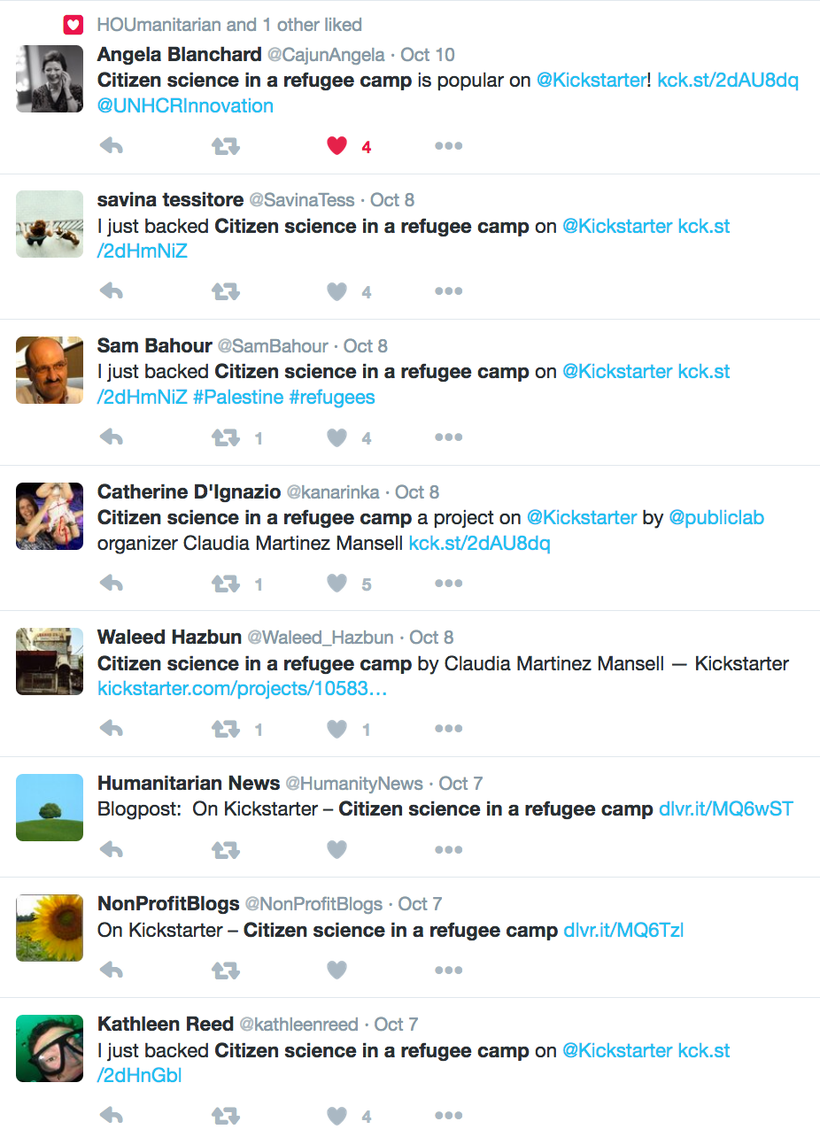 Calling all HuffPost superfans!
Sign up for membership to become a founding member and help shape HuffPost's next chapter
This post was published on the now-closed HuffPost Contributor platform. Contributors control their own work and posted freely to our site. If you need to flag this entry as abusive,
send us an email
.