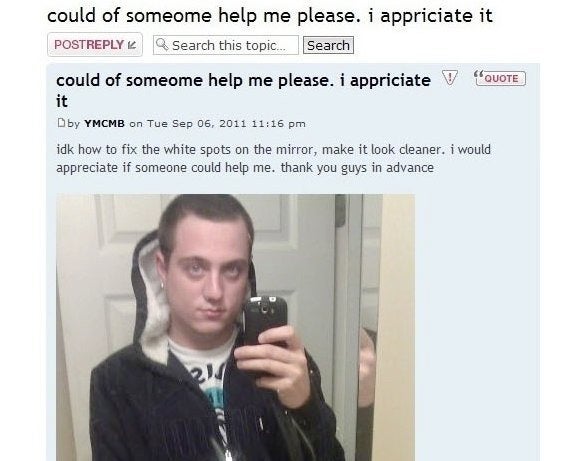 YMCMB had a serious question about the white spots on his mirror, so he turned to the Internet for guidance.
He decided to use a cellphone self-pic a la MySpace 2004 to present his evidence, which left the gates wide open for a troll to step in. And that's exactly what happened. A poster named PhotoshopTroll decided the easiest way to explain the mirror issue was to edit the photo -- not type his advice out.
The results are priceless.

RELATED: Here are some real Photoshop FAILS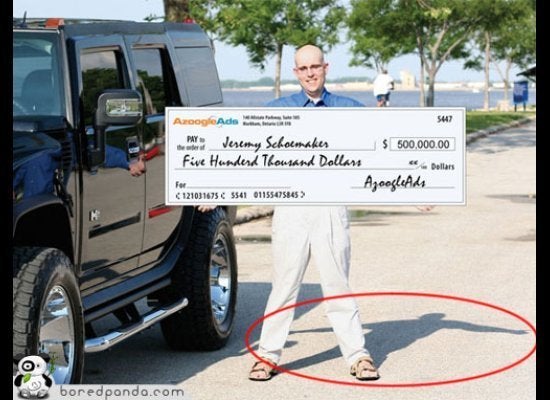 funniest photoshop fails (CLONED)
And just in case you really need help with Photoshop:
Popular in the Community