This clip is part of HuffPost Live's "Tell Me Why" series, featuring young enthusiasts discussing the subjects they're passionate about -- from horror movies to string theory -- with experts.
Two young authors joined HuffPost Live on April 3 to discuss the art of storytelling, chat about their own works of fiction and ask questions to their favorite author.
Twelve-year-old Erik Weibel and 10-year old Felicia Maziarz got the chance to talk with Rick Riordan, the author of the "Percy Jackson & the Olympians" series, and show off the work they're most proud of.
For Erik, that was his book "The Adventures of Tomato and Pea," which he described as "a funny story about a bunch of brawling aliens" who crash land on a strange planet and must learn to work together to make it back home.
Felicia discussed her own book, "The Perpetual Papers of the Pack of Pets," a comical collection of letters between a dog and cat who have lived together for years but never bothered to get to know one another until now.
Don't be fooled by these writers' ages -- they take their work quite seriously. Even though she doesn't enjoy the editing process, Felicia said she's no stranger to reworking her writing until it's absolutely perfect.
"We measured my edits pile for my last book, and I think it was a foot high," she said.
Related
Before You Go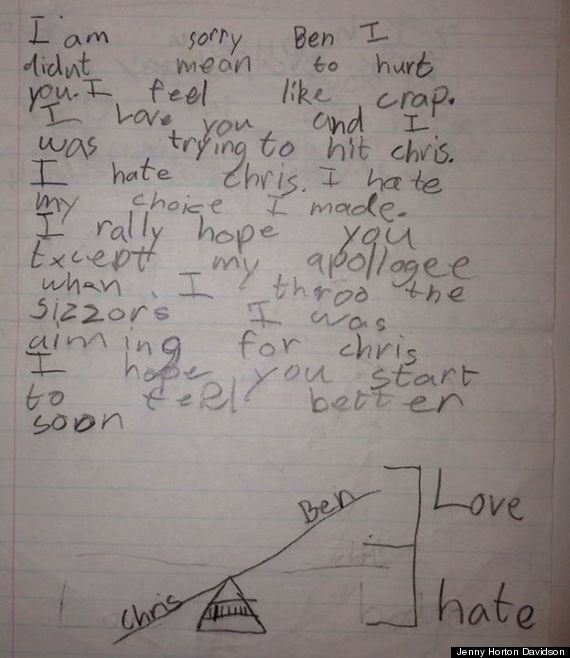 Cute Kid Notes